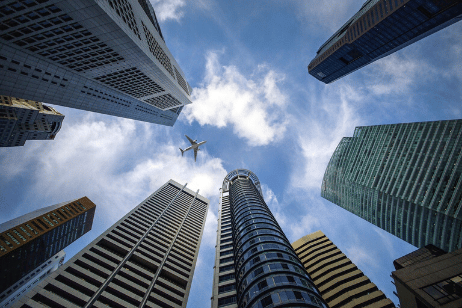 Do you know what Open Banking is, or how it's set to impact you? Open Banking could be just about the biggest thing that's happened in the Australian finance industry this century – so it's probably a good idea that you have an understanding of exactly what it is, and what it means for you.
Regulatory changes, tech-driven innovation and evolving consumer preferences have all led to this new development, which will make the usually quite secretive and hard-to-navigate finance world much more accessible to the average person.
Essentially, Open Banking gives consumers unprecedented access to, and power over, their data.
In a nutshell, you'll be able to share your selected banking data with accredited third parties (a process known as read access) and benefit from the new products, services and competition this change will generate.
But why is Open Banking important? How did it come about – and what will the end result be for borrowers?
The Open Data Economy
Open Banking forms part of the Consumer Data Right (CDR), which was passed by the Federal parliament in August 2019 and covers the telecommunications, utilities and banking industries.
That's a real mouthful, but what this legislation represents is a major step towards an open data economy in our increasingly interconnected, online world. The UK and the European Union are already enjoying the benefits of Open Banking systems, so it's about time we caught up!
The ACCC has given the four major banks from the 1st of February 2020 to the 1st of July 2020 to implement the sharing of consumer data, and will review the rest of the rollout through the year. Other banks and lenders will be ringing in the changes from 2021.
Savings accounts, term deposits and credit cards will be among the first products to join the Open Banking ranks, followed by mortgages and personal loans, and eventually business and investment accounts, retirement savings accounts and trusts.
By 2022, we should have a fully-functioning Open Banking system, and the ACCC will move on to applying the CDR to other sectors such as utilities.
True Transparency
Open Banking is a much more transparent system than we currently have. You will be able to instruct your bank to send your data to other banks, financial institutions and authorised organisations, so that signing up for a new mortgage, personal loan, credit card or bank account will be much simpler.
Instead of chasing up personal indentification documents or printing out page after page of transaction records, you will be able to direct your bank to send your data directly to the new institution on your behalf – a massive time-saver.
You will also find that the process of comparing products and services should become much easier. Working with an experienced and qualified mortgage broker remains the most effective way to get the best possible loan for your situation, as we are in the industry being updated on the latest market changes and credit card movements every day, which means we can direct you towards the loan product (and the lender) that best suits your needs.
However, Open Banking is a massive step in the right direction for a more robust and competitive banking industry overall, and I think we can all agree, that's good news for borrowers.
The Nitty Gritty: Did You Know?
Relevant privacy legislation applies to Open Banking, and you are always in control of your data – organisations you are involved with can only send or receive your information at your request, and must be authorised under the government's strict security protocols.
The CDR doesn't allow for what's known as write access – that is, you won't be able to authorise accredited third parties to initiate payments or change account providers on your behalf. While this is part of the legislation in the UK and EU, and may be on the cards here in the future, for now Open Banking is purely a matter of data sharing.
Look out for consumer education campaign coming this year, which is designed to help you work out how Open Banking will impact you, or chat to your broker or financial planner for more information.
This article contains information that is general in nature. It does not take into account the objectives, financial situation or needs of any particular person. You need to consider your financial situation or needs before making any decisions based on this information.