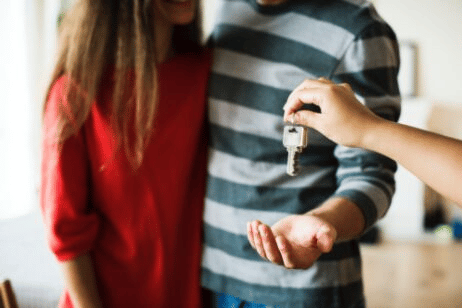 If you've been thinking about purchasing your first home, right now you have the best opportunity there has been in years to get onto the property ladder.
Not only have property prices dipped across the big cities, but the RBA has lowered interest rates yet again and many banks and lenders are passing on the cut – making it cheaper than ever to borrow money for property.
Add to this recent changes from APRA, which reduce the loan assessment rate and effectively boost your borrowing power – and first home buyers are in the box seat!
In fact, in some suburbs, you may find that you'll be saving money once you buy as opposed to renting, as your mortgage repayments could be lower than your weekly rent.
On a typical $400,000 loan taken out over 30 years at 3.5% interest, your monthly repayments would be $1,796. However, the latest rate cuts make this loan even more affordable, dropping it by more than $100 to just $1,686.
This works out to be around $390-$415 per week – which could be on par with (or lower than) your current rent.
The tide really has turned for those first-time buyers who may have been feeling disheartened as the market ran away from them over the last few years. This is your chance to buy a home of your own, possibly for less that you're currently spending on rent, and enjoy all the benefits home ownership has to offer – security, building equity and financial freedom, and of course painting, decorating and renovating any way you want!
We'd love to help you take that first step towards buying your very own home. Give us a call to discuss how we can make the home loan process simple and stress-free, so all you have to worry about is the house-hunting.