Mortgage Broker in Northern Beaches
Visiting Northern Beaches
The Northern Beaches is a region within Northern Sydney, in the state of New South Wales, Australia, near the Pacific Coast. This region stretches south to Port Jackson (Sydney Harbour) entrance, west to Middle Harbour, and north to the Broken Bay entrance. The Garigal or Caregal people used to live in the area which was once known as Guringai land.
On a municipal level, the Northern Beaches Council was created in May 2016 after Warringah Council (founded in 1906), Manly Council (founded in 1877) and Pittwater Council merged to become the Northern Beaches Council (est. 1992).
The Northern Beaches is very much a part of the Sydney metropolis, although it still exists in isolation from the rest of Sydney, including the neighbouring North Shore region. Within the Northern Beaches region, the "Forest District" became an unofficial district to define the suburbs between Ingleside and the Upper North Shore.
The Garigal people of the Eora tribe were the Indigenous Aboriginal residents of what is now known as the Northern Beaches. The Garigal people had virtually vanished from this area within a few years of European colonization, owing to a smallpox outbreak in 1789. Many remnants of their existence may still be observed, most notably rock etchings in Ku-ring-gai Chase National Park, which borders the Northern Beaches' northwestern boundary. The Northern Beaches region was explored shortly after the arrival of the First Fleet, barely a few weeks after the establishment of Sydney. For most of the 19th and early 20th centuries, however, it remained a rural area, with just minor communities in the valleys between the headlands. Despite its proximity to the city center, travelling to the district by land from Sydney through Mona Vale Road was a more than 100-kilometer adventure (62 mi).
Unlock an extraordinary coastal haven as you acquire properties in the Northern Beaches of Australia, where a blissful fusion of rural charm, coastal splendour, and a vibrant sense of community awaits. Indulge in the captivating allure of spotless beaches, scenic headlands, and the picturesque landscapes of Ku-ring-gai Chase National Park. Nestled near the Pacific Coast, this remarkable region is embraced by the mesmerizing waters of Port Jackson and Broken Bay. The Northern Beaches, with their close proximity to Sydney, offer an enticing escape that maintains its own unique identity and a laid-back atmosphere, granting residents the opportunity to revel in a leisurely beachside lifestyle far removed from the city's hustle and bustle.
Tourist Attractions in Northern Beaches
Barrenjoey Lighthouse
Barrenjoey Lighthouse is a lighthouse located on the island of Barrenjoey.
The Barrenjoey Lighthouse is located in Palm Beach, on the northernmost point of Sydney's Northern Beaches. Only a one-kilometer beautiful walk from the Governor Phillip vehicle park leads to the lighthouse (pay and display parking). Along Barrenjoey Road, there is additional parking.
Bring your camera or binoculars since the lighthouse is a famous place for photography as well as whale viewing, and you may recognize it from the popular TV series 'Home and Away.' Make a point of visiting the tomb of the first lighthouse keeper, George Mulhall, which is located near to the lighthouse and gives historical context.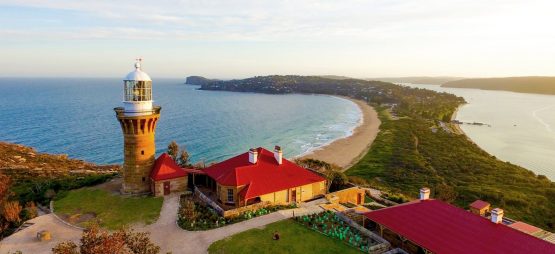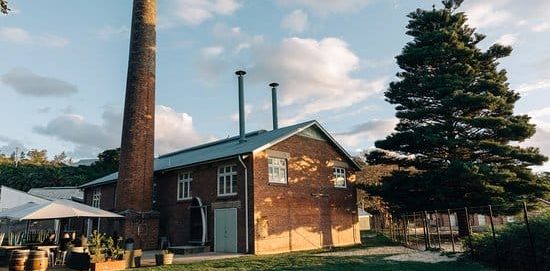 Kitchen & Bar Boilerhouse
Fresh, innovative Australian food served on the beach with views of Sydney Harbour!
The old boiler house building from Sydney's former Quarantine Station now houses The Boilerhouse Kitchen & Bar. The Boilerhouse, which has been restored into a one-of-a-kind restaurant, can now be experienced while dining on the outside terrace, in an exceptional ambience of natural surroundings and enjoying one of Sydney's most spectacular views.
Highlights of Northern Beaches
Sydney Harbour National Park, Hawkesbury River, Middle Harbour, Manly Reservoir, Manly Dam, Dee Why Lagoon, Manly Dam Reserve, Narrabeen Lagoon State Park, Sydney Harbour Federation Trust - North Head Sanctuary, Sydney Harbour Federation Trust. There are lots of rockpools, lookouts and marinas abound.
Narrabeen
Beautiful Narrabeen, immortalized by the Beach Boys in 'Surfin' USA,' is tough surf territory – get some expertise before taking on the waves. It is not ideal for swimming, although there is a pool. On the lagoon side of the strand, at the extreme northern end of the beach, there is suitable paddling for small children. Back from the beach's center, you can also explore the lagoon route.
Land use
The Council area is approximately 250 square kilometers (about the area of Athens, Georgia) in size, with significant sea frontage, coastal foreshores, beaches, islands, national parks, bushland and reserves.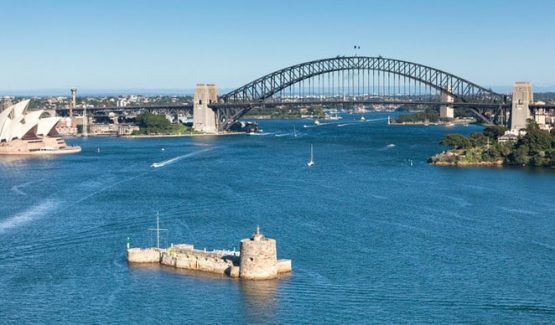 Tips for Buying Home in Northern Beaches
When looking for your first Northern Beaches home, it's critical to understand what's within your budget and what isn't. Your budget serves as a guideline for the types of homes you're interested in, and your realtor will be able to help you find the best deals within that range.
Obtain a Comprehensive Inspection
Schedule an inspection after you've found your dream home. Having an inspector perform a thorough inspection is important because they will likely detect problems that you would not have noticed.
Following the inspection, you may be able to request that certain repairs be made before the home is handed over, or you may be able to negotiate a lower price based on the cost of necessary repairs.
Select a Real Estate Agent You Can Trust
The first step toward obtaining your ideal Northern Beaches home is to locate a realtor with whom you can collaborate. Trusting your realtor and having a real estate agent who listens to what you want are essential if you want to find the right home.
Look for real estate agents who have experience in your area, show a variety of homes, and have a lot of positive client feedback. These details are important because your realtor's experience and skill play a significant role in finding a house or condo that meets all of your demands and goals.
Frequently Asked Questions
Can a mortgage broker help me find the best mortgage rates in the Northern Beaches?
Absolutely! At Zippy Financial, our experienced mortgage brokers specialise in finding the best mortgage rates in the Northern Beaches. We have access to a wide network of lenders and financial institutions, allowing us to compare rates and negotiate on your behalf. Whether you're a first-time homebuyer or looking to refinance, our team will work diligently to secure the most favourable rates tailored to your specific needs. Trust Zippy Financial to guide you through the process and help you find the best mortgage rates available in the beautiful Northern Beaches.
What documentation do I need to provide to a mortgage broker in the Northern Beaches?
When working with Zippy Financial, our mortgage brokers in the Northern Beaches will guide you through the documentation process. While specific requirements may vary depending on your circumstances, common documents typically include proof of income, employment history, identification, bank statements, and details of your assets and liabilities. Our team will assist you in gathering and organising the necessary paperwork to ensure a smooth and efficient mortgage application process. Count on Zippy Financial to provide expert advice and personalised assistance in preparing the required documentation for your mortgage application on the Northern Beaches.
What are the advantages of using a mortgage broker in the Northern Beaches?
Choosing a mortgage broker in the Northern Beaches, like Zippy Financial, offers several advantages. Our experienced brokers have in-depth knowledge of the local real estate market and access to a wide range of lenders, allowing us to find competitive mortgage rates tailored to your specific needs. We provide personalised guidance throughout the mortgage process, saving you time and effort. Additionally, our brokers can help navigate complex paperwork, negotiate on your behalf, and offer expert advice to ensure you make informed decisions. By working with Zippy Financial, you'll benefit from our expertise, convenience, and the opportunity to secure the best mortgage options available in the Northern Beaches.
Reach out to Zippy Financial if you need assistance when it comes to entering the property market.
Zippy Financial is an award-winning mortgage brokerage in Northern Beaches specialising in home loans, property investment, commercial lending, and vehicle & asset finance. Whether you are looking to buy your first home, refinance or build your property investment portfolio, the team at Zippy Financial can help find and secure the right loan for you and your business.