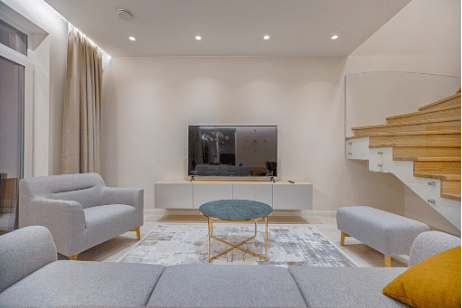 If you have been considering buying your first property, now is a great time to buy. Here is some advice to get you started:
Be a Realist
Negotiation is the word that first comes to mind. It is a very starry-eyed notion, buying your first property and you can easily get carried away with the 'dream' and find yourself coming down to earth with a significant knock when you realise what you can afford.
But look at this as exactly what it is – that all-important first step of getting into the property market.
Location and lifestyle are the biggest points when searching for and buying a property, but you need to be flexible enough to adapt to your budget. Aim for what you can afford from the beginning of your search, and you will not be disappointed.
Your property is likely to increase in value, and you can add value to it with improvements and additions, and soon enough you could be ready to trade up to something closer to your dream home.
Do Your Maths
There are lots of hidden costs when buying your first property that you must not forget. On top of your mortgage repayments, you need to think about all the extra bills you will face now that you are not renting.
Costs such as rates and utilities, insurance, maintenance costs, strata and fluctuations in the mortgage rate. These things will have a negative impact on your finances and must be factored into the affordability of the property you are looking at buying.
Due Diligence is Key
Pest and building reports are expensive, yet necessary. The average house-hunter sees five different houses they want to buy before making the purchase, so the costs can quickly mount up. A few hundred dollars spend on thoroughly examining a property before an auction could save you tens of thousands of dollars in costly repairs later.
If you are looking to buy an apartment on a strata title, it is imperative that you consider your rights and responsibilities, especially financially. A good conveyancer is worth their weight in gold and will check out complicated strata arrangements, previous and ongoing disputes and issues with the strata fund.
Trust the Experts
Friends and family will always have valuable advice, however, do trust the experts. Do your homework and find professional advisers who will be able to lead you every step of your property-purchasing journey, from finance through to settlement.
Ask them about their credentials, get second opinions, check their client references and don't be afraid to shop around until you are 100% happy with your choice. A good adviser will have the expertise to help you on your property journey throughout your lifetime. By surrounding yourself with a team of trusted professionals, you can be confident your first property purchase is built upon a solid foundation.
This article contains information that is general in nature. It does not take into account the objectives, financial situation or needs of any particular person. You need to consider your financial situation or needs before making any decisions based on this information.