UNDERSTANDING VARIABLE HOME LOAN RATES
A variable rate home loan is one where the interest rate charged by the lender changes depending on the state of the market.
As a result, your home loan's interest rate may increase or decrease based on variables such as changes to the official cash rate established by the Reserve Bank of Australia and movements in the international financial markets.
Many consumers find cheap variable-rate house loans to be appealing because they provide more flexibility and could have interest rates that are lower than fixed-rate home loans.
You may often make extra repayments with no penalties on variable-rate home loans, which can speed up your loan repayment term and reduce interest costs.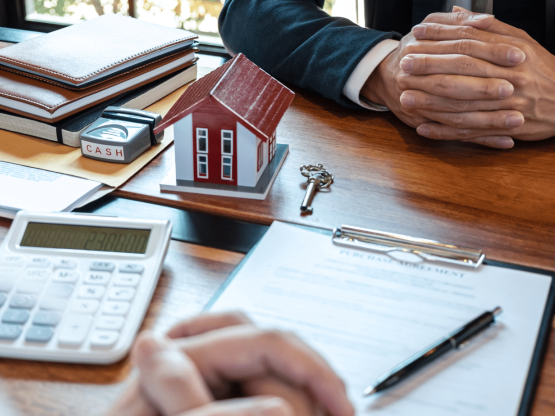 Why Do You Consider a Variable Rate Mortgage?
A variable-rate mortgage is a type of home loan in which the interest rate is subject to fluctuations in the market.
Here are some factors that someone may consider before going with a variable-rate mortgage:
Lowered initial interest rate
Variable-rate mortgages usually offer lower initial interest rates than fixed-rate mortgages, which can make them more accessible to borrowers with limited resources or who are just.
As long as interest rates remain low or continue to fall over time, borrowers with variable-rate mortgages may be able to save money on interest costs as compared to those with fixed-rate mortgages.
Given the possible absence of prepayment penalties, variable-rate mortgages may provide more freedom for borrowers who want to relocate or refinance soon.
If you only plan on keeping the home for a few years, a variable-rate mortgage can be a better choice because the rates may be lower initially than the fixed rates.
How do you Get a Variable Interest Rate?
Everyone wants to get a lower interest rate. This allows us to reduce our monthly payments, making it easier to pay off the debt and save money in the long run.
With the continuous rate hikes happening recently, many are veering away from getting a fixed loan and switching over to a variable rate. Approximately half of the 46% of
home loans
that were secured with a fixed rate in July 2021 will shift to variable rates.
There is significant interest in obtaining a lower variable rate. If you happen to be among those seeking to do so, there are several actionable steps you can take.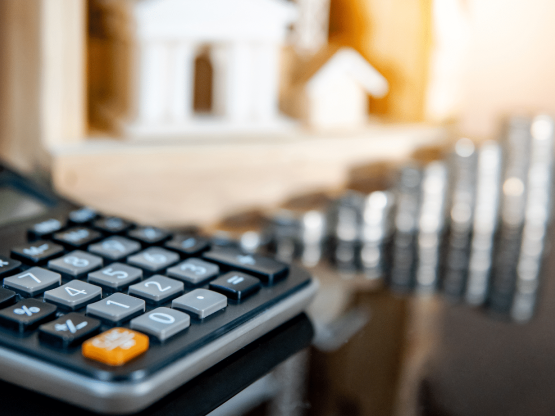 Compare different lenders and their variable rate products to find the best deal for you. Speak to a
mortgage broker
who can help you find a suitable loan.
If you have a larger deposit, lenders may offer you a lower interest rate as you are seen as a lower risk borrower. Aim to save at least 20% of the property's value as a deposit.
Some lenders offer package deals that include an offset account and credit card along with a discounted variable rate. However, make sure you consider the cost of the package fee against the savings you could make.
Negotiate with your lender
If you have a good repayment history, you may be able to negotiate a lower interest rate with your lender. It's always worth asking if there are any discounts or promotions that you can take advantage of.
Remember that interest rates can change over time, so it's important to regularly review your mortgage and ensure you are still getting a good deal. If you need help in securing a lower variable rate, give us a call. We can help assess your situation and explore all possible loans and lenders that would be a great fit for you. We will also keep an eye on your rate and renegotiate every six months for you automatically so you can relax and leave your mortgage in good hands.
Featured Basic Variable Rates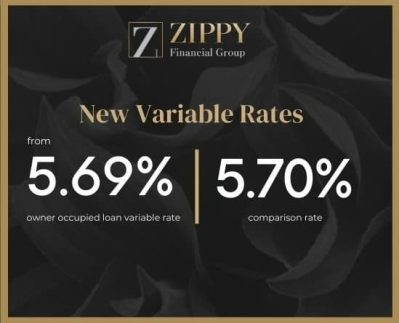 How is a Variable Rate Calculated?
A variable-rate loan's interest rate is determined using the lender's standard variable rate, which is often correlated to a benchmark rate like the official cash rate of the Reserve Bank of Australia. Lenders typically modify their standard variable rate to reflect changes in the benchmark rate, which will impact the interest rate on the variable-rate loan. A lender may raise its regular variable rate by the same amount, for instance, if the official cash rate increases by 0.25%. This would raise the interest rate on the variable-rate loan by a comparable amount..
Frequently Asked Questions
What is the difference between fixed and variable rates?
The way the interest rate is determined and whether it can fluctuate over time make up the major distinction between fixed and variable rates.
A fixed-rate loan has an interest rate that is predetermined for a given time frame, often one to five years. No of what happens to the benchmark interest rate or any outside variables during this time, the interest rate stays the same. Because they will be aware of the precise amount they must pay each month, borrowers will benefit from increased stability and certainty when it comes to their mortgage repayments.
Can I switch from fixed to variable?
Most of the time, switching from a fixed rate to a variable rate loan is doable, but there can be some restrictions or costs involved.
You will often have to wait until the fixed-rate term is up if you have a fixed-rate mortgage and wish to transfer to a variable-rate loan. This is because early repayment or break expenses are sometimes associated with fixed-rate loans if you decide to pay them off early. The purpose of the break costs is to make up for the interest income that the lender would forfeit if you paid off the loan early or transferred to a cheaper interest rate.
You may typically switch to a variable rate loan after the fixed rate period has expired without paying any break fees. But you could have to pay a charge for applying or other costs connected to the new loan.
Consider each option's possible risks and rewards, as well as how it will affect your monthly payments and overall financial condition, before converting from a fixed rate to a variable rate loan. You could also wish to see a specialist, such as a financial planner or a mortgage broker.
Zippy Financial is an award-winning mortgage brokerage specialising in home loans, property investment, commercial lending, and vehicle & asset finance. Whether you are looking to buy your first home, refinance or build your property investment portfolio, the team at Zippy Financial can help find and secure the right loan for you and your business.
About the Author:
Louisa Sanghera is an award-winning mortgage broker and Director at Zippy Financial. Louisa founded Zippy Financial with the goal of helping clients grow their wealth through smart property and business financing. Louisa utilises her expert financial knowledge, vision for exceptional customer service and passion for property to help her clients achieve their lifestyle and financial goals. Louisa is an experienced speaker, financial commentator, mortgage broker industry representative and small business advocate.
Connect with Louisa on Linkedin.
Louisa Sanghera is a Credit Representative (437236) of Mortgage Specialists Pty Ltd (Australian Credit Licence No. 387025).