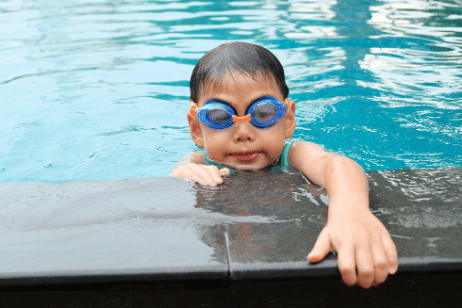 As parents, we know the value and importance of extracurricular activities. Sports, music, art and swimming classes not only expand our children's knowledge and experiences, but they also help our children grow their social circles and gain self-confidence.
But, most of these activities and lessons do not come cheap. In fact, many hourly activities can cost upwards of $60 per hour. On researching friends, we found they were paying $80 to $90 per hour for piano, guitar, singing lessons and pretty much the same for Maths and English tutoring.
So, how can you make sure your children are still enjoying fun extracurricular activities that promote their growth and wellbeing without breaking the bank in the process?
Taking a Less Expensive Approach to Children's Activities
Fortunately, thanks to ongoing advances in technology and the internet, we have never been more connected.
That means that whatever activity or hobby your child is interested in, you may be able to access a wealth of information, tutorials and lesson materials online to help them grow and develop their skills and passions. These include…
Music Lessons
Just because you don't want to hand over $60 per week for a half hour piano lesson, that does not mean your child can't still learn how to play.
Online tutorials in music are a great way for children to experiment with a new instrument. Whether they want to learn the guitar, drums, piano or violin – this will depend on your access to instruments – you will be able to find lessons online. If your child wants to learn music all you need is to provide them with an instrument of their choice and they will be on their way to becoming your mini-Maestro in no time at all.
Best Place to Start?
YouTube is a great place to start for free videos, but there are also a number of affordable paid online music schools. These do involve a small cost, but they can be much cheaper than face-to-face music lessons.
Language Lessons
Learning a foreign language can do amazing things to your child's growing brain. Studies have indicated that those who are bilingual are able to perform better with things like multitasking and focusing their attention on subjects for longer periods of time. Further, people who know two languages have additional grey matter in their brain which aids in their executive functioning.
Learning a language is exciting, challenging and an amazing feeling when you get the hang of it. And the best part is that you don't have to be a language teacher yourself in order to teach your little ones.
There are many free resources online that can assist you in teaching your children. First, you need to choose a language. French or Spanish are definately up there with the easiest (plus they are two of the most spoken languages around the world). But you can choose any language you like.
Best Place to Start?
DuoLingo; it is free, easy to navigate and offers access to just about every foreign language in the world.
Coding Lessons
Coding is a fascinating skill to learn and know, and in this day and age, having knowledge of coding can be extremely valuable, especially for children, who will likely need at least some knowledge of it in their careers.
Through coding, they develop cognitive functioning, problem-solving skills and patience. Coding can be fiddly and being able to sit still and work through until you find a solution is a key skill for children to learn for their later years. What's more, it also increases your child's career opportunities for the future. And while you may think it is too early to be thinking about their careers, the truth is that any additional skills they can learn in their early years will expand their skill set and broaden their horizons.
Best Place to Start?
Tynker; with programs for kids aged five and older, it is the ideal platform to introduce your children to the world of coding.
The biggest benefit from conducting these activities from home is the financial freedom you will be able to enjoy, without your children having to do without.
And these savings can be substantial. As an example, let's consider someone with a $500,000 mortgage at 3.5% interest. Using a calculator such as this one, we see that an extra $200 per month paid into the mortgage instead of spent on activities and hobbies would shave 3 years and 10 months off their loan term AND save over $43,310 in repayments.
Pretty incredible right? But let's kick it up a notch… what if you made an additional $400 in repayments each month? Then you would reduce your loan term by 6 years and 9 months and save a total of $75,080 in repayments. Astounding!
Moral of the story? Don't feel as though you cannot provide these sorts of educational activities for your children because you are so focused on paying off your mortgage. You absolutely can do both just by utilising the available technology in this amazing world we live in.
This article contains information that is general in nature. It does not take into account the objectives, financial situation or needs of any particular person. You need to consider your financial situation or needs before making any decisions based on this information.