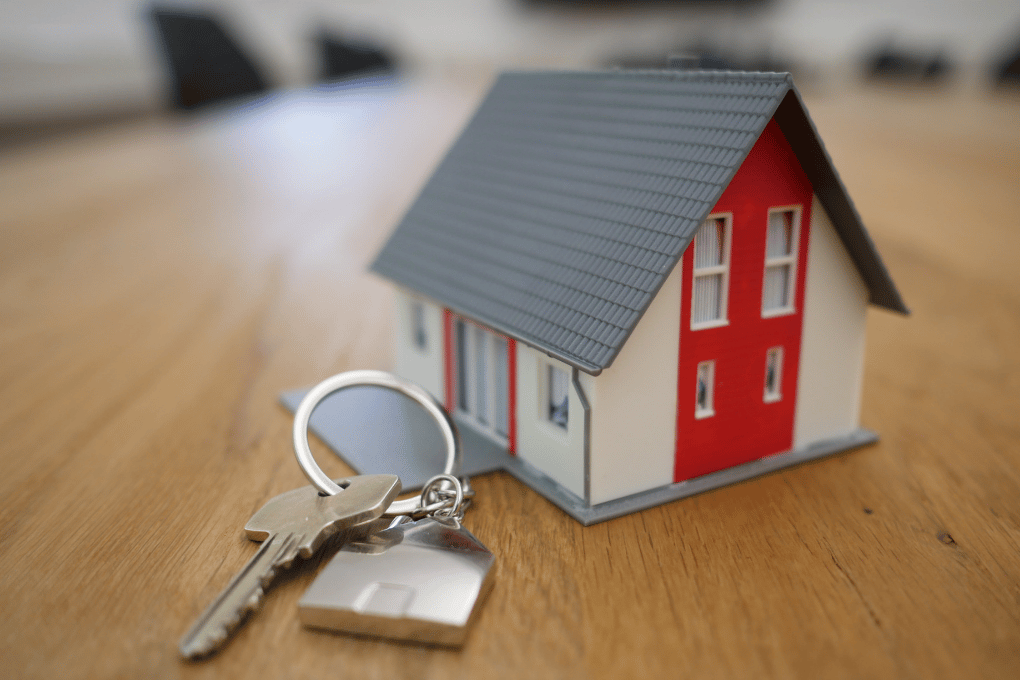 When it comes to the business of buying and selling property, it is all about relationships. For a real estate agent, building a strong, mutually beneficial connection with the right mortgage broker is vital, because it gives agents a powerful ally who can help their own property buying clients get that all-important finance approval.
The borrowing capacity of Australians has soared over the last 12 months, with the Covid-19 pandemic driving interest rates down. As a result, banks are finding themselves inundated with loan applications, but the speed at which they can process these applications has slowed.
It's creating a bottleneck that can make the wait for finance approval excruciatingly slow. When you are buying a property, and you've made an offer that has been accepted, time tends to slow down. Every day that you wait to hear back about your finance approval can stretch out like an eternity…
And the stress of this 'waiting game' spills over to the real estate agent too.
This is where a Mortgage Broker can Smooth Things Over.
Can a mortgage broker get access to faster loan processing and quicker turnaround times?
Unfortunately no. If a particular bank or lender is struggling with processing times, it means there are delays to all customers, whether you're going through a broker or borrowing direct.
But as a professional that works with the banks day in and day out, a good mortgage broker can simplify and streamline the financing process for anxious homebuyers.
In fact, a real estate agent with strong broker relationships can benefit in several ways:
Division of Labour. In an effective agent/broker team, each party is able to focus on their own areas of expertise – for an agent, that is spearheading the sale process itself, while the broker concentrates on handling the logistics related to the financing process.
Access to Broader Lending Options. Given their networks, brokers are able to recommend the best lender to a potential buyer based on their specific circumstances, which bolsters the chances of gaining finance approval, even with those trickier situations or not quite traditional borrowers.
Mutual Networking. Great brokers can help an agent to market their property to a broader audience, by social media shares and through referrals.
Industry Knowledge. A broker can give an agent the lowdown on the latest mortgage trends, enabling them to set realistic expectations when it comes to understanding the timing of pre-approvals, settlements and loan processing.
Given these advantages, it is clear how beneficial it is for agents and mortgage brokers to work together. A great first step is coming into the partnership with the mindset that it's a team effort – as the agent enjoys the benefits provided by the broker, the broker enjoys the referrals and the relationship grows for both parties from there.
Going forwards, both sides should aim to keep each other in the loop as they work together with a client – trust between agent and broker is crucial, and both parties need to be accountable to each other. The updates need to keep coming on both sides, even when the news isn't necessarily good.
According to Stephanie Baker from Raine and Horne Mona Vale, "We find our clients who have a good mortgage broker have a better understanding of buying property. They know what they can afford, which helps with the property search process, but they also have more knowledge regarding the impact of any future interest rate rises on their repayment and borrowing capacity. With interest rates at an all-time low, it's important for borrowers to ensure they will be able to afford future mortgage repayments if rates go up and how a rate increase could impact their future lifestyle."
And where no news is forthcoming? That's still an important time to stay in touch. Finance processing and approval can be very slow, but rest assured that brokers are often working hard behind the scenes to drive progress forward. Our team always aims to keep our clients (and their real estate agents) up to date, even if that update is simply to say: "We called your bank again, and still no answer."
What happens when Things don't go to Plan?
When things turn pear-shaped – and in the property world, this can happen frequently – it's even more important to be on the same team.
When things don't seem to be going the way both the agent and broker want, the ultimate goal is to collaborate on a solution. If finance declined, what is the backup? If unexpected delays crop up, how will this be commuicated to the seller? By choosing to act together when it comes to problems quickly, the broker and agent can show that they care about the client and about closing the deal as efficiently as possible.
The relationship between a real estate agent and a mortgage broker shouldn't be a one-and-done deal. Cultivating a long-term working partnership can benefit both parties over time, and those benefits multiply the longer the relationship stands and the more that trust develops.
If you're interested in learning more about Zippy Financial and how we can help you gain finance approval and realise your property dreams, contact us today.
Phone: 1300 855 022             
Email: clientservices@zippyfinancial.com.au
---
Zippy Financial is an award-winning mortgage brokerage specialising in home loans, property investment, commercial lending and vehicle & asset finance. Whether you are looking to buy your first home, refinance or build your property investment portfolio, the team at Zippy Financial can help find and secure the right loan for you and your business. 
About the Author:
Louisa Sanghera is an Award-Winning mortgage broker and Director at Zippy Financial. With over 30 years of experience in banking, mortgage broking and property. Louisa founded Zippy Financial with the goal of helping clients grow their wealth through smart property and business financing. Louisa utilises her expert financial knowledge, vision for exceptional customer service and passion for property to help her clients achieve their lifestyle and financial goals.
Louisa is an experienced speaker, financial commentator, mortgage broker industry representative and small business advocate. Connect with Louisa on LinkedIn. 
Louisa Sanghera is a Credit Representative (437236) of Mortgage Specialists Pty Ltd (Australian Credit Licence No. 387025).
Disclaimer: This article contains information that is general in nature. It does not take into account the objectives, financial situation or needs of any particular person. You need to consider your financial situation and needs before making any decisions based on this information. This article is not to be used in place of professional advice, whether business, health or financial.