NSW BROKER OF THE YEAR 2021 & 2022
AUSTRALIAN BROKER OF THE YEAR 2019 & 2021
BEST CUSTOMER SERVICE : AUSTRALIA 2019, 2020 & 2021
YOUR AWARD-WINNING MORTGAGE BROKER
Zippy Financial Group is an award-winning mortgage brokerage, dedicated to helping you grow your wealth through smart property financing.
Whether you are buying, re-financing your home, or building a property investment portfolio, it pays to get an expert broker on your side for strategic advice. Low rates are just part of the picture – there are many other factors than interest rates alone that determine the true value of your loan. Every loan needs to be tailored to meet your individual circumstances. This process is second nature to your Zippy Mortgage Broker! Our experience and relationships with multiple lenders means can guide you through the maze of paperwork and compliance information required to obtain exactly the right loan for you.
WHAT WOULD YOU LIKE TO DO?
Here at Zippy, we do all the hard work of searching through over 35 lenders and compare hundreds of home loan rates and deals, so you can happily reap the benefits. We'll assess which options best fit your requirements and present you with the most appropriate selection from which to choose. Even the smallest difference in your mortgage rate, fees and charges could save you thousands of dollars in the long term.
With low interest rates and house prices on the rise, NOW is a good time to get a great deal.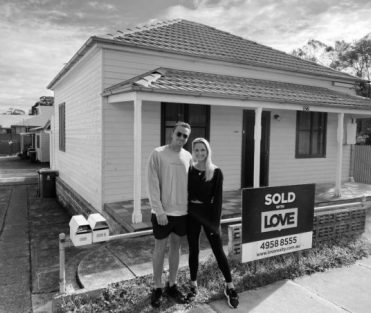 We are over the moon with Zippy's help! Louisa and the team are absolutely amazing! We couldn't recommend them enough! The amount of effort and hours they put in to help us secure our loan for our first home was crazy!
Zippy made the whole process very easy for us through what has been an interesting time of continually changing legislation and lending policies, and requirements. They were one step ahead all the way.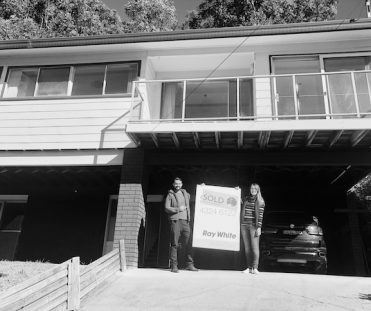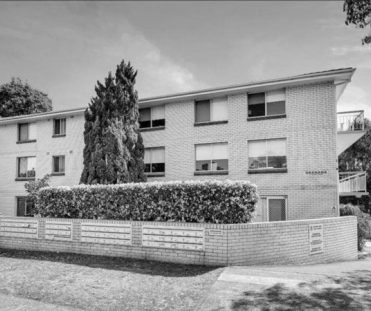 Thank goodness for Zippy, who went far beyond the responsibility of a mortgage broker. They took on problems with other service providers that they didn't need to deal with, gave us amazing advice, and not just about the mortgage itself.
My sister Kristine and I had been knocked back for financing 3 separate times from 3 separate brokers. To say we were frustrated by the lack of professionalism and the wasted time was an understatement. Louisa and her team were a breath of fresh air! Not only did they get us approved in record time but they helped us through the entire process with trust, respect and patience. We can't wait to do business with them again because we know they are at the top of their game. Thanks guys!
It is without hesitation I recommend Zippy Financial.
My commercial mortgage wasn't straight forward. Louisa and her team found the best option available to me in the market. Louisa and her team then proceeded to do all the leg work to ensure that everything was done correctly and on time.
At no point during the process did I feel lost. Louisa was always available to tell me how things were progressing and I always felt confident that I was in good hands.
I recently engaged Louisa as my mortgage broker and could not be more satisfied with the service that she has provided, she is exceptional. I was living in Townsville and trying to purchase a Sydney property, it was not an easy task, as banks don't look favourable to cattle farmers. After being told it was not possible by a broker in Townsville, I called Louisa after being recommended to her by my solicitor. She is honest and extremely hard working.
She got me approved. She is also easy and pleasant to deal with and generous with her time. She also gave me great advice. I highly recommend Louisa to any one looking for a broker who works with the highest integrity.
We would like to thank Louisa for her efforts in achieving this result, especially the work and thoroughness of Louisa Sanghera and the Zippy Financial staff in ensuring that the incoming mortgagee would be ready to take a settlement booking and have available necessary funds for draw down.
It was an absolute pleasure to work alongside Louisa and given the matter was completed with the lead up to and the Christmas period itself in between, we thank her again for ensuring settlement coming through.
With accreditations to over 35 lenders, including Australia's biggest banks, as well as a whole variety of smaller and specialist lenders, we do the shopping around for you. You'll never need to look anywhere else!
If you'd like to explore your next loan with Zippy, here's what you'll need to begin with:
• Proof of Residency
• Proof of Income
• Proof of Employment
For more details on eligibility criteria, contact us today.
Aerliah Tregoning
2021-10-10
Louisa, Lisa and the entire Zippy Financial team are amazing! They recently helped us purchase our first home and were there every step of the way happy to answer our many, many questions. They got us approved for more money than we had been approved for by ourselves, got us the loan, bank and rate we wanted. They gave us a load of great advise, put us in touch with a great conveyancer and building / pest inspector and had a kind, professional manner throughout our very long 8 month Sydney home search. We are so grateful we found them.
Tiffany Scotton
2021-09-01
We had a great experience with Louisa, Lisa and the rest of the team at Zippy. Our circumstances were atypical and Louisa provided us with great information and context at each of the various stages and hurdles. The team were always available and responsive and they did a great job of managing us and keeping us positive and focused through the process. They provided us with regular and timely updates and it felt like they worked incredibly hard to ensure we got the desired outcome...which we did. I would highly recommend Louisa and the wider Zippy team.
Stephanie Southwell
2021-07-27
We had a fantastic experience and impeccable customer service with Zippy on our recently settled unit. As first time buyers, we appreciated the time taken to explain the process to us so we fully understood. Our property journey took 18 months in end due to COVID and resulting job changes - the Zippy team were always there to support our property buying process as it evolved over time. As two full time working professionals with a young toddler, having the Zippy team manage the whole process so we didn't have to spend our precious free time liaising with the bank was invaluable. The process was seamless. Overall a great experience and I would highly recommend Zippy to everyone. Thank you to Louisa, Lisa and the whole Zippy team.
Zippy Financial are miracle workers. In spite of a pandemic, redundancy, a grant of probate that took MONTHS!!!, a recalcitrant bank and many small pitfalls along the way, we got there and I am now a homeowner. Louisa and her team were with me every step of the way, their constant contact and updates assuring me of their attention to detail and always having my best interests at heart. I would absolutely recommend Zippy Financial without any hesitation.
I highly recommend this business if you are looking for a mortgage. They are super efficient and made a complicated process very easy.
Kirsten MacKinnon
2021-07-16
Zippy Financial were absolute lifesavers for me, when one of the big 4 let me down. The Zippy team were highly professional and worked tirelessly to help me achieve my dream. I would highly recommend Zippy Financial and would definitely use again in the future. Thanks to Louisa and the team!
We have used Zippy 5 times for finance/refinance. Each time Louisa and her team have been fantastic, promptly returning calls and keeping on top of processing with the institutions. 3 of these times have been during lockdown which demonstrated their adeptness at technology which was important for us.
Alexandra Cook
2021-07-13
The Zippy team were fantastic. Super responsive, personable, hard working and helped me to purchase my first home. With a small budget and low-moderate income I was very pleased with what they achieved for me. Highly recommend!