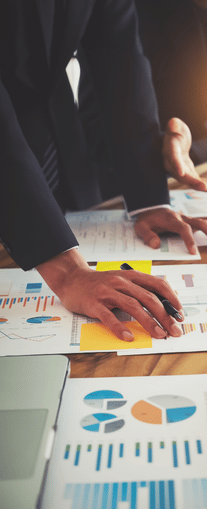 We're here to help you make your dream lifestyle a reality!
All you need is a well-prepared roadmap that factors in all your financial facets from savings, investment, growth, and protection of assets & income.
But everyone's finances are diverse and there is no one formula that answers everyone's needs. With SFG Advice, we prepare a custom-tailored plan that fits your personal situation.
From someone who has a baseline idea of their financial plans, to someone who doesn't know where to start, we have the tools to guide you in achieving your financial goal.
What sort of advice do we provide?
WE ARE AN ACCREDITED INSTITUTION TO GIVE YOU FINANCIAL ADVICE ON:
Wealth Accumulation

Income & Asset Protection Tax Strategies

Superannuation

Retirement & Redundancy Planning

Estate Planning

Government Benefits

Debt Management
We're also authorized to deal with the following financial products:
Basic Deposit Products

Non-basic Deposit Products

Non-cash Payment Products

Life Products

Investment Life Insurance Life Products

Life Risk Insurance

Superannuation including Self Managed Super Funds (SMSF)

Retirement Savings Accounts

Managed Investment Schemes, including Investor Directed Portfolio Services (IDPS)

Government Debentures, Stocks or Bonds

Borrow to Invest
We have an in-house Financial Planner to assist you with insurance, superannuation, investment, and retirement options so you can rest assured that they are well-suited to your needs.
WLTBAN PTY LTD ATF WLTBAN UNIT TRUST T/A SFG ADVICE AUTHORISED REPRESENTATIVES OF CONSULTUM FINANCIAL ADVISERS AFSL 230323