BUY NOW PAY LATER USERS HAVE BEEN PUT ON NOTICE BY A CREDIT AGENCY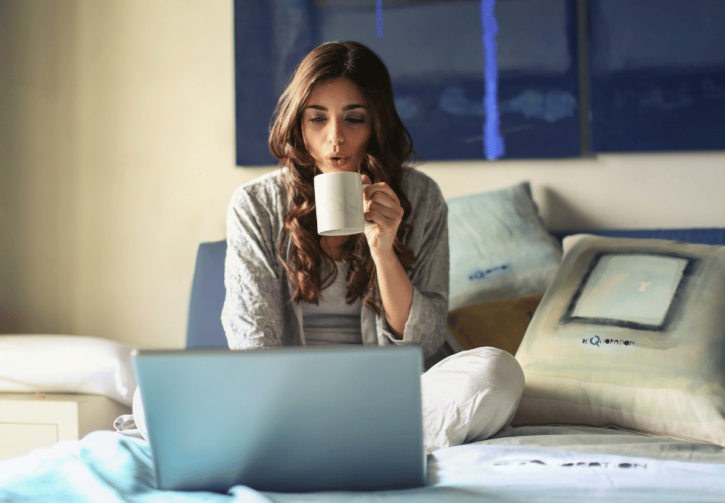 Do you use a Buy Now Pay Later (BNPL) service like Afterpay or Zippay? If so, be warned that one leading credit reporting agency has made a big change which means your BNPL data will go onto your credit report.
BNPL transactions have risen rapidly over the past few years, so much so that they caught financial regulators and credit reporting agencies a little flat-footed.
But Equifax, one of the three main credit reporting agencies in Australia, looks to have caught up. In a recent email to brokers and lenders, Equifax states that BNPL accounts and transactions will be included in credit reports from the 24th of July 2021.
"Expect to see two new BNPL account types available for accounts, enquiries and defaults," the Equifax email reads.
So, What Does this Mean for Your Credit Score?
Don't stress, time is on your side! That's because it is still early days and Equifax wants to measure how much BNPL data could affect overall credit scores.
"Th new BNPL Comprehensive Credit Reporting (CCR) account types will be quarantined from scores in the short term to present any unintended and inappropriate impact on scores. As data builds up over time, we will reassess," Equifax explains in a FAQ here.
But, Equifax adds, BNPL accounts and transactions will be included in CCR scores as soon as they believe it is sensible to do so. "We are moving cautiously as we have never seen these types of accounts before, so it is not possible to evaluate and reflect the relationship between [BNPL accounts and transactions] with risk accurately," they added. "Equifax will monitor the risk of these accounts as the data accumulates over time."
But That Does Not Mean Lenders Won't Be Paying Attention
It is worth reiterating that lenders will now still be able to see BNPL transactions and accounts in your Equifax credit report, and according to a parliamentary joint committee, they are already paying very close attention.
Frequently Asked Questions
Why are Buy Now, Pay Later (BNPL) users being noticed by credit agencies?
BNPL users are being noticed by credit agencies as these services have become increasingly popular, and the agencies are considering the impact of BNPL services on an individual's creditworthiness and financial stability.
How can using BNPL services impact an individual's credit score?
The use of BNPL services can impact an individual's credit score if they fail to meet the repayment terms, leading to late fees and potentially negative marks on their credit report, affecting their ability to secure credit in the future.
Are all BNPL services reported to credit agencies?
Not all BNPL services are currently reported to credit agencies, but with the increasing scrutiny and regulation, more BNPL providers may start sharing data with credit reporting agencies to assess credit risk accurately.
What should BNPL users be aware of to maintain a good credit score?
BNPL users should be aware of the terms and conditions of the service, ensure timely repayments to avoid late fees, and monitor their spending to avoid accumulating unmanageable debt, which can adversely affect their credit score.
How does Zippy Financial help individuals navigate the impact of BNPL on credit scores?
Zippy Financial helps individuals by providing expert advice and insights on managing finances, understanding the implications of BNPL services, and offering guidance on maintaining a healthy credit score through responsible financial behavior.
Can individuals still use BNPL services responsibly without harming their credit score?
Yes, individuals can use BNPL services responsibly by understanding the terms, making repayments on time, and managing their finances effectively to avoid negative impacts on their credit score.
If you are worried about what a BNPL account, or multiple accounts, could mean for an upcoming mortgage application, get in touch Zippy Financial today. We will be able to run through it with you and give you some pointers on what you can do to get things sorted before applying for finance.
Zippy Financial is an award-winning mortgage brokerage specialising in home loans, property investment, commercial lending, and vehicle & asset finance. Whether you are looking to buy your first home, refinance or build your property investment portfolio, the team at Zippy Financial can help find and secure the right loan for you and your business.
Louisa Sanghera is an award-winning mortgage broker and Director at Zippy Financial. Louisa founded Zippy Financial with the goal of helping clients grow their wealth through smart property and business financing. Louisa utilises her expert financial knowledge, vision for exceptional customer service and passion for property to help her clients achieve their lifestyle and financial goals. Louisa is an experienced speaker, financial commentator, mortgage broker industry representative and small business advocate.
Louisa Sanghera is a Credit Representative (437236) of Mortgage Specialists Pty Ltd (Australian Credit Licence No. 387025).
Disclaimer: This article contains information that is general in nature. It does not take into account the objectives, financial situation or needs of any particular person. You need to consider your financial situation and needs before making any decisions based on this information. This article is not to be used in place of professional advice, whether business, health or financial.