Comprehensive Guide to Home Loans for Individuals with Bad Credit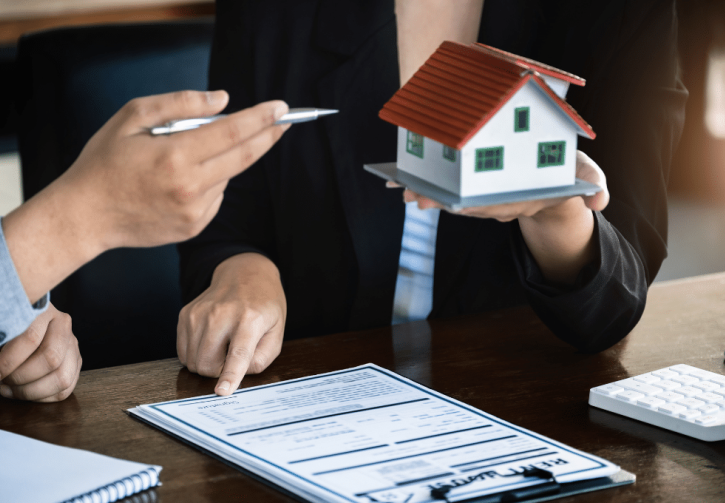 Securing a home loan can be a daunting prospect, especially for those grappling with the additional challenge of bad credit. However, a less-than-perfect credit score doesn't necessarily close the door to homeownership. This guide aims to shed light on the pathways available to individuals with bad credit, offering hope and practical solutions for those who dream of buying a home.
Understanding Your Credit Score
Your credit score is a numerical representation of your creditworthiness, and it plays a pivotal role in a lender's decision to offer you a personal loan. Bad credit is typically considered a score below 580. Lenders use this score to assess the risk associated with lending to you. Recent changes in mortgage rules have made it slightly easier for individuals with lower credit scores to secure loans, but understanding your score and how it impacts your options is the first step toward homeownership.
Loan Options for Bad Credit
Several loan options cater specifically to those with bad credit:
Insured by the Federal Housing Administration, these loans are ideal for low-to-moderate-income borrowers with credit scores as low as 500.
Available to veterans and active military personnel, VA loans offer competitive terms, even with bad credit, and often do not require a down payment.
Designed for rural homebuyers, these loans sometimes offer no down payment options for those with poor credit.
HomeReady® and Home Possible® Loans:
These programs from Fannie Mae and Freddie Mac are tailored for low-income borrowers with credit scores of 620 or higher and offer low down payments.
Choosing the Right Lender
Not all lenders are created equal, especially when it comes to bad credit. National banks might have stricter requirements, while local credit unions could be more flexible. Online lenders often provide more lenient terms for those with bad credit. It's crucial to shop around and find a lender that understands your financial situation and can offer the best terms for your circumstances.
Improving Your Loan Approval Chances
To enhance your chances of loan approval:
Work on improving your credit score by paying down debts and disputing any inaccuracies on your credit report.
Save for a larger down payment to decrease the lender's risk.
Consider a cosigner to bolster your application.
A lower credit score typically means higher interest rates, which can significantly increase the total cost of your loan over time. It's essential to weigh the pros and cons of securing a loan now against the potential benefits of improving your credit score first.
While bad credit can complicate the process of getting a home loan, it doesn't make it impossible. With the right knowledge and preparation, and the assistance of a mortgage broker, you can navigate the mortgage landscape, find a loan that fits your situation, and take a significant step toward homeownership.
Frequently Asked Questions
What is considered bad credit when applying for a home loan?
Bad credit is typically considered a credit score below a certain threshold, which varies by lender but is often around 600 or lower on the FICO scale.
Can I get a home loan with bad credit?
Yes, it is possible to get a home loan with bad credit, but the options may be limited and often come with higher interest rates and additional requirements.
What kind of interest rates should I expect with bad credit?
Interest rates for bad credit home loans are generally higher than for standard loans, reflecting the increased risk to the lender.
What steps can I take to improve my chances of getting a home loan with bad credit?
Improving your credit score, saving for a larger down payment, and reducing your debt-to-income ratio can help increase your chances of getting a home loan.
Can government programs assist me in getting a home loan with bad credit?
Government programs like FHA loans, VA loans, and USDA loans can assist individuals with bad credit in obtaining a home loan.
What should I be cautious of when seeking a home loan with bad credit?
Be cautious of predatory lenders offering bad credit home loans with extremely high fees or interest rates, and always read the terms carefully.
Zippy Financial is an award-winning mortgage brokerage specialising in home loans, property investment, commercial lending, and vehicle & asset finance. Whether you are looking to buy your first home, refinance or build your property investment portfolio, the team at Zippy Financial can help find and secure the right loan for you and your business.
Louisa Sanghera is an award-winning mortgage broker and Director at Zippy Financial. Louisa founded Zippy Financial with the goal of helping clients grow their wealth through smart property and business financing. Louisa utilises her expert financial knowledge, vision for exceptional customer service and passion for property to help her clients achieve their lifestyle and financial goals. Louisa is an experienced speaker, financial commentator, mortgage broker industry representative and small business advocate.
Louisa Sanghera is a Credit Representative (437236) of Mortgage Specialists Pty Ltd (Australian Credit Licence No. 387025).
Disclaimer: This article contains information that is general in nature. It does not take into account the objectives, financial situation or needs of any particular person. You need to consider your financial situation and needs before making any decisions based on this information. This article is not to be used in place of professional advice, whether business, health or financial.