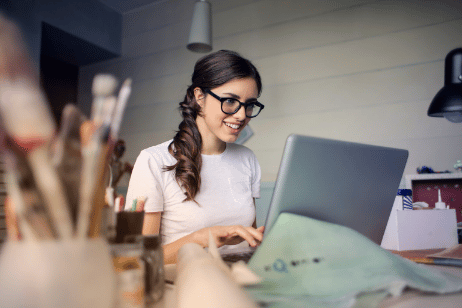 There is no denying that times are tough right now, and everyone Australia-wide is carefully weighing up every spending decision. To help you save money on household bills and perhaps start building a "rainy day" account to see you through the months ahead, here are four steps you can take to get on top of your finances.
1. Look at Your Spending Habits
If you don't already have a budget, then it is a good idea to create one. The most effective way to get in control of your money is to find a budget spreadsheet and go through your last year's bank statements to look at your spending.
This can be a real eye-opener! Many of us don't realise how much money we unconsciously spend on coffees, drinks, eating out and shopping.
Look at your bank and credit card statements can really show you where you can cut back if needed. At Zippy, we can provide you with a simple and easy to follow budget spreadsheet if you would like one.
Potential savings: $100 – $1,000+ per month
2. Shop Around for Better Deals
You have probably heard this advice before, but perhaps didn't have the time to action it. Well, now we have all the time in the world – so we can shop around for the best possible deals on our household bills.
You can either negotiate with your current providers or shop around for a better deal – there are plenty of them out there at the moment.
Picking up the phone is often the most direct way to get a result, but many call centres are over-loaded right now, so sending an email or making contact via their website might be your best bet. You may be able to negotiate a better deal on:
Electricity and gas – ask what discounts they have for direct debits or paying on time
Phone and internet packages
Pay TV subscriptions, i.e. Foxtel
Mobile phone contracts
House and contents and/or car insurance
Health insurance – do you need extras right now?
If your income hasn't been affected by COVID-19, then the next piece of this puzzle is to bank any savings, where possible. For instance, if you save $100 per month by cancelling your extras cover on your health insurance, set up a direct debit to transfer $100 per month from your pay cheque to a savings account.
This way, you won't fritter the money away – and you can start building a rainy day fund.
Potential savings: $100 – $1,000+ per month
3. Do You have a Car Loan, Personal Loan or Other Debts?
If you have a mortgage, now is the ideal time to refinance to bundle your loans together and reduce your monthly repayments.
As well as the potential to save a small fortune on mortgage interest, due to the lower interest rates on offer at the moment, you may also want to combine all of your other debts into your home loan. You will then have just one repayment each month, instead of juggling multiple debts – and you will be paying far less interest too.
Let's say your current mortgage repayment is $1,800 per month. You also have a car repayment of $600 per month (interest rate 6%) and a personal loan of $200 per month (interest rate 10%), bringing your total outgoings to $2,600 per month.
If you have equity in your home, you may be able to refinance bundle all of these loans into your home loan. This means you will pay a lower mortgage interest rate of between 2.2% and 3.5% on all of these debts – down from 20% on credit cards – and you will reduce your monthly repayment.
Potential savings: $100 – $1,000 per month
4. Streamline Your Superannuation
If you have had more than one job over the years, there's a decent chance you have more than one superannuation account. If this is the case, you are unnecessarily paying double (or triple – or more!) the fees and charges you need to be paying.
Now, you might be thinking: it is only a few hundred dollars a year. What does that matter? When you consider the power of compound interest, you realise it matters quite a lot. Just $250 today could be worth almost $5,000 in 30 years' time, based on an average 10% return. Multiply this figure by multiple funds and multiple years, and you are needlessly robbing yourself blind.
When I discussed this with one of my borrowing clients, we discovered he had 8 separate superannuation funds! I was able to link him up with a financial planner, who worked with him to roll all of his money into one suitable superannuation funds. Even with isolation practices in place, you can meet with a financial planner over Zoom or Skype to get on top of your finances. Zippy Financial can recommend some experienced, reputable financial planners should you be looking for one.
Potential savings: $250+ now; thousands of dollars in future wealth
This article contains information that is general in nature. It does not take into account the objectives, financial situation or needs of any particular person. You need to consider your financial situation or needs before making any decisions based on this information.