A Step-by-Step Guide to Finding Investment Property with Homeowner Appeal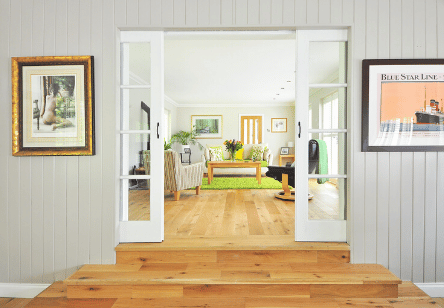 In the ever-evolving landscape of real estate, purchasing investment properties with homeowner appeal has become a pivotal strategy for achieving substantial returns. The dynamics of the real estate market are continually changing, necessitating the alignment of investment strategies with the prevailing trends and buyer demographics. This article delves into the modern approaches to finding investment properties that resonate with homeowners and tenants alike, offering a balanced perspective on market trends, property evaluation, and investment goals.
In today's dynamic market, understanding the trends, interest rates, and the general landscape of homeownership and renting is crucial. Several new schemes, grants, and incentives are available to prospective homebuyers, making it an opportune time to consider transitioning from renting to owning. Homeownership offers a plethora of benefits, including building equity, tax advantages, and the stability of having a place to call your own.
Identifying Potential Investment Properties
The process of identifying investment-worthy properties is both an art and a science. It involves a combination of strategies, resources, and careful evaluation. Here, we delve into the key elements of identifying potential investment properties:
Online Platforms and Property Listings
Online platforms, coupled with the insights of a knowledgeable mortgage broker, have become indispensable tools for property investors. They offer access to an extensive range of property listings and invaluable data, aiding in pinpointing promising investment opportunities. This section delves into the proficient utilization of online platforms, ranging from real estate websites to specialized investment property databases, all while leveraging the expertise of a mortgage broker. Discover how to refine search results, establish alerts, and gain a competitive edge in the dynamic digital marketplace with the strategic guidance of a mortgage broker.
The Role of Real Estate Agents
Real estate agents can be your eyes and ears in the property market. They often have access to off-market listings and can provide insights into local market trends. This subtopic discusses the importance of establishing relationships with experienced real estate agents and how to work collaboratively to uncover hidden gems in the real estate landscape.
Professional Networking and Real Estate Groups
Networking within the real estate community can be a powerful asset for property investors. Joining local real estate investment groups, attending networking events, and connecting with professionals in the field can open doors to exclusive opportunities. Learn how to build a network of industry experts, including real estate agents, property managers, and fellow investors, to gain access to valuable insights and potential deals.
Evaluating Homeowner Appeal
The homeowner appeal of an investment property is a crucial determinant of its success in the real estate market. This section explores the intricate factors and considerations that go into evaluating and enhancing the appeal of a property to prospective homeowners:
Location remains paramount when evaluating homeowner appeal. A property's proximity to essential amenities such as schools, shopping centers, public transportation, and recreational facilities can significantly influence its desirability. Dive into the art of location analysis, uncovering the key indicators that make a neighborhood attractive to homeowners. Learn how to gauge safety, accessibility, and the overall quality of life in the area, as these factors can sway potential buyers' decisions.
Amenities and Distinctive Features
Amenities and distinctive features set one property apart from another. This subtopic delves into the significance of features like a spacious backyard, modern kitchen appliances, energy-efficient upgrades, and aesthetic elements such as landscaping and curb appeal. Discover how these aspects contribute to a property's homeowner appeal and how you can strategically enhance them to attract discerning buyers.
The condition and layout of a property play a pivotal role in its homeowner appeal. Explore the importance of a well-maintained property with minimal maintenance issues. Learn how to assess a property's layout for functionality and its potential for customization. Discover renovation and staging strategies that can transform a property into a homeowner's dream, increasing its market value and attractiveness.
Balancing Investment Goals and Buyer Appeal
Balancing investment goals and catering to the preferences of potential buyers while considering trade finance aspects is paramount. Assessing the risk and return of investment properties necessitates a comprehensive evaluation of their appeal to homeowners. The flexibility and adaptability of investment strategies are vital in navigating market changes and aligning with the evolving preferences of buyers and tenants, all while managing trade finance intricacies.
The realm of real estate investment is intricate, with homeowner appeal serving as a cornerstone in selecting lucrative investment properties. Staying informed, adapting investment strategies, and maintaining a keen eye on market trends and buyer preferences are essential components of successful property investment. The continual refinement of investment approaches in tandem with market developments ensures the sustainability and profitability of investment endeavors.
Frequently Asked Questions
What are the benefits of transitioning from renting to homeownership?
Finding an investment property with homeowner appeal ensures that the property remains attractive to potential buyers or renters. A property that appeals to homeowners typically has features and amenities that are in demand, which can lead to higher rental yields and better resale value.
How can one save on mortgage payments when transitioning to homeownership?
Location plays a crucial role in determining the appeal of an investment property. Properties situated in prime locations, close to amenities like schools, shopping centers, and public transport, tend to attract more potential buyers or tenants. A good location can also contribute to property value appreciation over time.
Why is understanding the current landscape of homeownership and renting important?
The size of the property can significantly influence its appeal. A property that offers ample space, additional rooms, or outdoor areas can cater to families or individuals looking for comfort and convenience. However, it's essential to balance size with maintenance costs and potential rental yields.
How can one make the transition from renting to owning smoother?
A well-maintained property in good condition is more likely to attract potential homeowners or tenants. Properties that require minimal repairs or renovations can save investors time and money, leading to quicker rental or sale transactions.
Can I save on mortgage payments, and if so, how?
Investing in areas with strong future growth potential can lead to higher property value appreciation. Factors like upcoming infrastructure projects, economic developments, or population growth can indicate the future demand and potential price increase in a particular area.
Where can I get more personalized advice on transitioning to homeownership?
Investors can ensure long-term appeal by regularly maintaining and updating the property, staying informed about market trends, and making necessary renovations or improvements based on changing homeowner preferences.
Zippy Financial is an award-winning mortgage brokerage specialising in home loans, property investment, commercial lending, and vehicle & asset finance. Whether you are looking to buy your first home, refinance or build your property investment portfolio, the team at Zippy Financial can help find and secure the right loan for you and your business.
Louisa Sanghera is an award-winning mortgage broker and Director at Zippy Financial. Louisa founded Zippy Financial with the goal of helping clients grow their wealth through smart property and business financing. Louisa utilises her expert financial knowledge, vision for exceptional customer service and passion for property to help her clients achieve their lifestyle and financial goals. Louisa is an experienced speaker, financial commentator, mortgage broker industry representative and small business advocate.
Louisa Sanghera is a Credit Representative (437236) of Mortgage Specialists Pty Ltd (Australian Credit Licence No. 387025).
Disclaimer: This article contains information that is general in nature. It does not take into account the objectives, financial situation or needs of any particular person. You need to consider your financial situation and needs before making any decisions based on this information. This article is not to be used in place of professional advice, whether business, health or financial.