How to Get Pre- Approved Finance?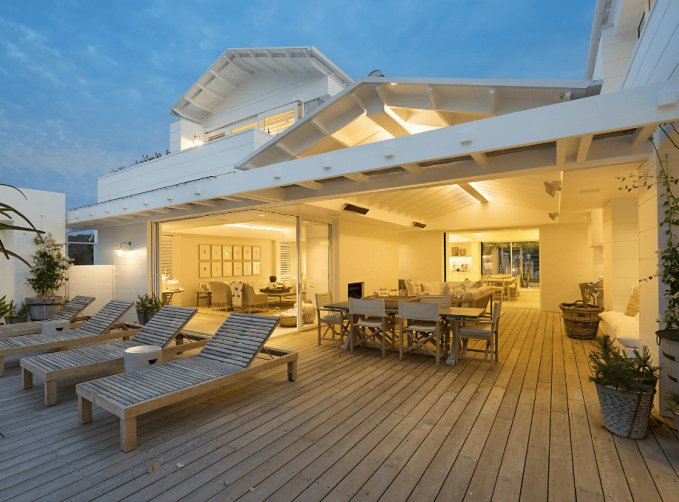 Many borrowers are complaining that banks are slow to process pre-approvals. Why is this happening? Is there anything you can do to speed up your pre-approval?
A home loan pre-approval means that a lender has agreed, in principle, to lend you a specific amount of money towards the purchase of a property. But they have not proceeded to a final or unconditional approval yet.
Getting a home loan pre-approval is an essential prerequisite to getting serious about looking for a property to buy. It will give you the confidence to buy as you know your limits. It can also allow you to bid at an auction with a set budget in mind. Overall, it helps give you a budget to shop within and give you the peace of mind of knowing if your offer is accepted, you are very likely to be approved for a home loan.
What do you do now that pre-approvals have become difficult to get?
The Pre-Approval Shortage
The issue is that many banks have stopped doing pre-approvals. They have taken this action because they have been so overwhelmed with demand and they have not had the resources to service potential new borrowers.
The banks that have continued to proceed with pre-approvals have had to take on extra volume, which is making their response and turnaround times a lot slower than usual.
Driving this home loan demand has been the record activity the market has seen by active first-time buyers. Low interest rates have also meant that existing homeowners have been refinancing for a better deal than they have.
Furthermore, the super low interest fixed rates have encouraged a massive amount of people to apply to fix their rates.
Some banks have got themselves into a sticky situation during covid and lockdowns as they have staff overseas in bulk call centres such as India and the Philippines. These regions have been hit hard by the pandemic and in turn, put an enormous amount of pressure on banks as they tried to equip staff to work from home in offshore countries. This has contributed to the slower service levels.
In some positive news, some banks have since decided to bring their credit departments back to Australia, but it has been a lengthy process of recruiting and training – so not an immediate solution.
This can explain the why. But if you are one of the unlucky borrowers who has applied for a home loan and are slow to get approval, you can miss opportunities to buy at an auction, secure a deceased estate or take action on a property for sale by motivated sellers who want a quick sale.
If this sounds like you, and you do not want to pay more than you need to in a rising market, time is of the essence. Getting a fast pre-approval can happen, and here is what you need to do:
1. Be organised and prepared from the outset. This means getting all your paperwork organised including your payslips and tax returns.
2. Do not start looking for a property until you have got your pre-approval. If you find your dream home, it can add pressure as you will feel compelled to act fast and make an offer, but this can add a lot of stress to the process.
3. Work with a mortgage broker that understands efficiency and speed. If you delay getting all the documents to them, they are hamstrung and your application can't progress.
4. Ask your mortgage broker to do the research for you. Good mortgage brokers have exceptionally good systems and good relationships with banks and their credit managers, so they can find you a bank that best suits your needs and has the fastest turnaround times.
5. You can fast-track the process by being super organised on your end. If you get a list of the supporting documents required and provide everything correctly the first time to the mortgage broker, it can streamline the process significantly.
It is also important to let your mortgage broker know if you need a fast turnaround time. Under best interests' duty, it is the mortgage broker's obligation to give you the cheapest 3 options for you, which are not always the fastest loans.
Remember – mortgage brokers are on your side. If there is some urgency, make sure you advise them. They will know the majority of the turnaround times for the banks and can match you with the most suitable lender.
Frequently Asked Questions
Why Are Banks Slow to Process Pre-Approvals?
Many banks have stopped offering pre-approvals due to overwhelming demand and limited resources. Some banks have also faced challenges due to offshore call centers affected by the pandemic.
What is a Home Loan Pre-Approval?
A home loan pre-approval means that a lender has agreed, in principle, to lend you a specific amount of money towards the purchase of a property. However, this is not a final or unconditional approval.
How Can I Speed Up My Pre-Approval Process?
Be organized and prepared with all your paperwork, including payslips and tax returns. Work with a mortgage broker who understands efficiency and speed, and be clear about your need for a fast turnaround.
What Are the Benefits of Getting Pre-Approved?
Pre-approval gives you the confidence to buy as you know your limits. It allows you to bid at an auction with a set budget and gives you peace of mind that your offer is likely to be approved for a home loan.
How Can a Mortgage Broker Help in Getting Pre-Approved Quickly?
Good mortgage brokers have systems and relationships with banks that can expedite the pre-approval process. They can also guide you on the required documents and help you choose a lender with faster turnaround times.
What Should I Do If I Need a Fast Turnaround Time?
Make sure to inform your mortgage broker about the urgency. They can then match you with the most suitable lender based on turnaround times.
If you have any questions about the home loan process and getting pre-approval, feel free to get in contact with our friendly team today.
Louisa Sanghera is an award-winning mortgage broker and Director at Zippy Financial. Louisa founded Zippy Financial with the goal of helping clients grow their wealth through smart property and business financing. Louisa utilises her expert financial knowledge, vision for exceptional customer service and passion for property to help her clients achieve their lifestyle and financial goals. Louisa is an experienced speaker, financial commentator, mortgage broker industry representative and small business advocate.
Louisa Sanghera is a Credit Representative (437236) of Mortgage Specialists Pty Ltd (Australian Credit Licence No. 387025).
Disclaimer: This article contains information that is general in nature. It does not take into account the objectives, financial situation or needs of any particular person. You need to consider your financial situation and needs before making any decisions based on this information. This article is not to be used in place of professional advice, whether business, health or financial.