Resurgence of Inner-City Rental Markets: Dive into Current Trends and Predictions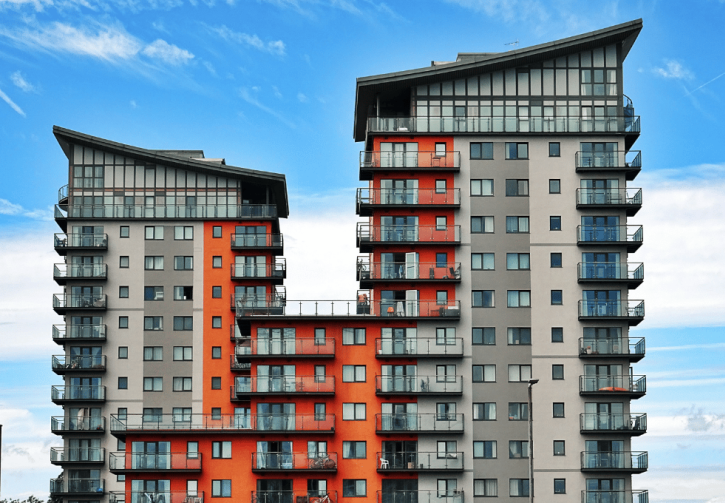 In recent years, the bustling heartbeats of major cities like Sydney and Melbourne experienced a noticeable slowdown in their rental markets. The once-thriving inner-city areas saw a decline in demand, leading to a drop in house values. However, recent data suggests a promising turnaround. The inner-city rental markets are showing signs of stabilization, and both investors and renters need to be in the know.
The past year witnessed a significant drop in rent values in inner-city markets. The primary culprits? International border closures and a shift in work-from-home dynamics. With fewer international students, tourists, and business travelers, demand plummeted. But like all things in the property market, change is the only constant, and this shift in rental market dynamics may impact property investors and potential home loan borrowers.
Impact of International Border Closures
Decline in International Students: The closure of international borders resulted in a notable decline in the number of international students studying in inner-city areas, affecting the demand for rental properties in these regions.
Reduced Tourism: With international travel restrictions in place, the tourism industry took a severe hit, leading to a drop in short-term rental demand in inner-city markets that were popular with tourists.
Business Travel Slowdown: International border closures also impacted business travel, contributing to a decreased demand for corporate rentals in inner-city locations.
Shift in Remote Work: The rise of remote work during the pandemic prompted many individuals to seek housing options in suburban or less crowded areas, reducing the demand for inner-city rentals.
Home Office Requirements: The need for home offices and dedicated remote workspaces became a priority for renters, leading to changes in their housing preferences.
Lifestyle Adjustments: Some individuals sought properties with more space, access to outdoor areas, and amenities like gyms, as their work-from-home arrangements allowed for more flexible lifestyle choices.
Adaptation and Market Dynamics
Market Resilience: The property market has a history of adapting to changing conditions, and the drop in inner-city rent values has prompted investors and landlords to consider new strategies to attract tenants.
Shift in Rental Market: As the market landscape evolves, it's essential to monitor how inner-city markets respond to changing dynamics and adjust rental strategies accordingly.
Opportunities and Challenges: While inner-city rental markets faced challenges, there are also opportunities for savvy investors and landlords to tap into evolving tenant preferences and leverage changing market conditions.
Recent findings from CoreLogic and other industry stalwarts indicate a positive shift in the inner-city rental markets. Several factors are contributing to this stabilization:
As CBDs spring back to life, so does the demand for nearby housing.
With an uptick in interstate travel, there's a renewed interest in city living.
Some investors, sensing the market's dip, chose to sell, reducing the rental supply.
As restrictions lift, city life becomes attractive once again.
Sydney and Melbourne, in particular, are showing promising signs. Areas like Melbourne's Carlton or Sydney's Surry Hills are witnessing a revival in demand, indicating a broader trend of recovery.
The Role of International Arrivals
One cannot discuss the health of the rental market without considering international arrivals. Pre-COVID, international students and business travelers significantly influenced demand. With borders set to reopen gradually, there's a palpable buzz around the potential surge in the rental market. The return of international arrivals could very well be the catalyst that propels the market to its former glory.
Advice for Investors and Renters
For investors, this stabilization phase presents both opportunities and challenges. While the dip in house value might seem discouraging, it's essential to view it as a potential investment opportunity. The market is ripe for those willing to take calculated risks, and consulting with a mortgage broker can provide valuable insights into these opportunities.
Renters, on the other hand, might find this period advantageous. With the market still recovering, negotiating favorable rental agreements is a possibility. However, as demand rises, this window might close soon.
The inner-city rental markets are on a path of recovery. While the past year posed challenges, the future looks promising. For those with a keen eye on the property market, staying informed and making data-driven decisions will be crucial. Whether you're an investor eyeing the next big opportunity or a renter looking for the perfect city abode, understanding the dynamics of the rental market is key.
Frequently Asked Questions
What is causing the resurgence of inner-city rental markets?
The resurgence can be attributed to various factors, including economic recovery, increased job opportunities in urban areas, and the appeal of city life.
How have rental prices changed in inner-city areas recently?
Rental prices in many inner-city areas have seen an uptick due to increased demand and limited supply, especially in popular neighborhoods.
What predictions are there for the future of inner-city rental markets?
Experts predict continued growth in demand, especially in cities with thriving job markets and cultural attractions.
Are certain types of properties more in demand in inner-city rental markets?
Apartments, lofts, and condos close to business districts, entertainment hubs, and public transportation are particularly sought after.
Is it a good time for investors to buy properties in inner-city areas?
Given the current trends, investing in inner-city properties can be lucrative, especially if the demand continues to rise.
How has the pandemic influenced the long-term outlook of inner-city rental markets?
The pandemic initially led to a dip in demand, but the long-term outlook remains positive due to urbanization trends and the appeal of city living.
Zippy Financial is an award-winning mortgage brokerage specialising in home loans, property investment, commercial lending, and vehicle & asset finance. Whether you are looking to buy your first home, refinance or build your property investment portfolio, the team at Zippy Financial can help find and secure the right loan for you and your business.
Louisa Sanghera is an award-winning mortgage broker and Director at Zippy Financial. Louisa founded Zippy Financial with the goal of helping clients grow their wealth through smart property and business financing. Louisa utilises her expert financial knowledge, vision for exceptional customer service and passion for property to help her clients achieve their lifestyle and financial goals. Louisa is an experienced speaker, financial commentator, mortgage broker industry representative and small business advocate.
Louisa Sanghera is a Credit Representative (437236) of Mortgage Specialists Pty Ltd (Australian Credit Licence No. 387025).
Disclaimer: This article contains information that is general in nature. It does not take into account the objectives, financial situation or needs of any particular person. You need to consider your financial situation and needs before making any decisions based on this information. This article is not to be used in place of professional advice, whether business, health or financial.