It Pays for Financial Planners and Brokers to Work Together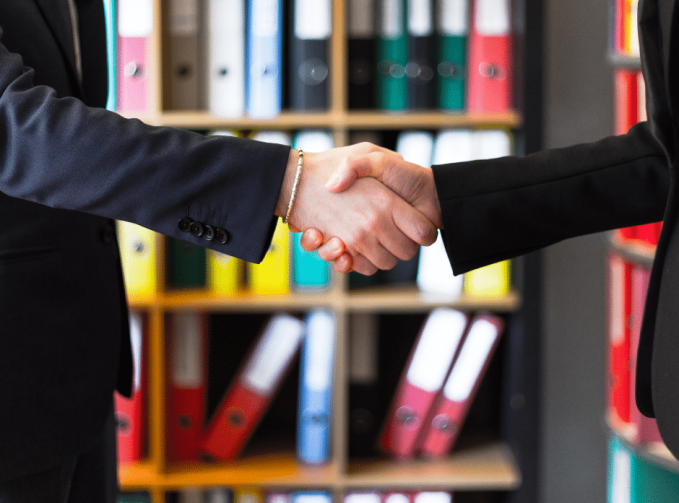 Recently, I sat across from a client who had a casual $2 million sitting in his bank account. That's right – two million dollars, just languishing in an ordinary bank account, not achieving very much.
He wasn't investing in the stock market. He wasn't contributing extra to his super. And the only property he owned was the home he and his family were living in.
Can you imagine? He had $2 million just sitting in the bank; that is known as dead money. With interest rates in the toilet and so many better options out there he could be using to grow his wealth, this seemed like such a wasted opportunity to me.
He may as well have had it stuffed underneath his mattress!
Of course, I knew that I had to get him in front of a great financial planner, pronto.
Optimizing Financial Success: When Planners and Brokers Team Up
This is something that comes up quite a lot for me as a finance broker. I'm not qualified or certified to give money advice, so in these situations, I always refer my clients to a reputable financial planner.
As a broker, all my clients require adequate TPD and income protection insurance, and most of them have no idea how to get it, what products are available or why they even need it in the first place.
So, virtually every borrower I meet needs the aide of a financial planner to navigate this. Not to mention those clients whose expenses are holding back their borrowing power, or those who have no clue how to best structure their finances to take advantage of tax breaks and other incentives.
If I can refer these clients to a planner I know and trust to take care of these needs, not only does that planner benefit from a new client, but I'm also able to offer a greater variety of products to the client and possibly write them a larger loan.
It's a win for the client, who moves towards a better financial position as a result of the advice, and a win for the financial advisor, who builds new business… which is why it blows my mind that more financial planners and brokers don't collaborate. The benefits for all parties involved can be huge!
Accordingly, for planners, taking on new clients means loads of information gathering as you get to grips with the state of their finances and their short and long-term goals. In the process, of course, you will tally up their current debt and how this will factor in your planning.
This is the ideal opportunity to hand over to a broker, who can help with refinancing said debt at a more attractive rate, or recommending a product with inclusions that will better fit their goals. When they arrive back at your office with more manageable monthly debt repayments and the spare cash that's been freed up through refinancing, they'll be better able to implement your suggestions and the financial planner can take care of their insurance needs.
In my mind, a savvy planner is one who looks for debt first, as this is an area where substantial savings can be made without any real changes to the clients' lifestyle or goals. Clients are more willing and able to commit to these painless adjustments than they might be to a strict budget, and if they're happier, they'll refer more friends, family and colleagues to the professionals who have helped them.
The cross-collaboration opportunities don't stop there. In our increasingly online environment, working together allows financial planners and brokers to boost our social media engagement, grow our LinkedIn presence, and get more visits on our websites – all of which can lead towards more enquiries, more referrals, and more clients.
It's essentially free advertising. For instance, I might share and promote a great blog written by a planner colleague of mine, and in turn, he'll do the same with my most recent article. We'll comment on each other's updates and congratulate each other on accolades and awards, like my recent Broker of the Year and Customer Service of the Year wins at the Momentum Media Australia Business Awards. All of this serves to build our reputations and credibility in the eyes of potential and existing clients.
And all the while, we are increasing our online visibility and driving more and more traffic, enquiries and commissions.
What do you think? Are you a planner who can see the value in collaborating with an experienced broker – or perhaps you're a broker who never realised just how complementary the two professions are? If so, maybe it's time to start hitting up your connections and see where it takes you both.
Frequently Asked Questions
Why is it beneficial for financial planners and brokers to collaborate?
Financial planners and brokers can mutually benefit from collaboration. Planners can refer clients to brokers for loan products and refinancing, while brokers can refer clients to planners for financial advice and insurance needs. This creates a win-win situation for both professionals and the client.
What are the advantages for clients when financial planners and brokers work together?
Clients benefit from a more comprehensive financial strategy. They can receive advice on insurance, tax breaks, and other financial products, while also getting help with loan products and refinancing options. This holistic approach helps clients optimize their financial situation.
How does collaboration between financial planners and brokers affect their online presence?
Collaboration can boost both professionals' online visibility. They can share and promote each other's content on social media platforms, thereby increasing traffic, enquiries, and commissions. This essentially acts as free advertising for both parties.
What is the role of a financial planner in this collaboration?
The financial planner gathers information about the client's financial state and goals. They can then refer the client to a broker for refinancing existing debt at more attractive rates, which frees up cash for implementing the planner's suggestions.
What is the role of a broker in this collaboration?
The broker can offer a variety of loan products to the client, possibly writing them a larger loan based on the financial planner's advice. They can also help with refinancing existing debts, enabling the client to better implement the financial planner's suggestions.
How can clients find a financial planner and broker who collaborate?
Clients can contact Zippy Financial for a comprehensive financial service that includes both planning and brokering. This ensures that they don't miss out on any opportunities to optimize their financial situation.
Don't miss this golden opportunity! Contact Zippy Financial today and let us cater to your financial needs. Don't let your money go to waste – take action now and unlock the potential of your wealth!
Louisa Sanghera is an award-winning mortgage broker and Director at Zippy Financial. Louisa founded Zippy Financial with the goal of helping clients grow their wealth through smart property and business financing. Louisa utilises her expert financial knowledge, vision for exceptional customer service and passion for property to help her clients achieve their lifestyle and financial goals. Louisa is an experienced speaker, financial commentator, mortgage broker industry representative and small business advocate.
Louisa Sanghera is a Credit Representative (437236) of Mortgage Specialists Pty Ltd (Australian Credit Licence No. 387025).
Disclaimer: This article contains information that is general in nature. It does not take into account the objectives, financial situation or needs of any particular person. You need to consider your financial situation and needs before making any decisions based on this information. This article is not to be used in place of professional advice, whether business, health or financial.