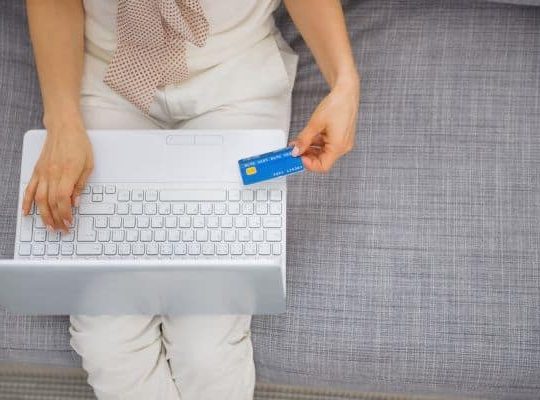 How would you feel about paying an extra 15% more for everything you buy? If you don't pay off your full credit card balance each month, the chances are that you are already paying that much in interest as rates range from 8% for low-fee cards to a whopping 21% for cards dripping in rewards.
Buying what you want when you want feels good, but a bargain is not a bargain if it comes with hefty interest charges. Therefore, there is never a wrong time to get credit wise and stop dropping your hard-earned cash on padding out the banks' profits.
Use your savings to cancel your debt, as any returns you will be earning on your savings will not match the interest rate your credit card provider will be charging.
Switch your balance to one offering a 0% grace period and use that time to get serious about reducing your debt or choose a card with the lowest interest rate you can find instead.
As home-loan interest rates are at an all-time low, it has never been a better time to consolidate your debts into one manageable sum. Get in contact with your Mortgage Broker and talk about refinancing your home loan to incorporate your credit card debt. It is an easy process that could save you thousands of dollars.
But just remember – once you have paid off your credit card debt, keep it off! Debt is like a diet; you have to work at keeping the numbers off.
Frequently Asked Questions
What is Credit Crunching?
Credit crunching refers to the careful management of your credit card debt to avoid paying high interest rates. If you don't pay off your full credit card balance each month, you could end up paying a lot more for your purchases due to interest charges.
How Can I Reduce My Credit Card Debt?
You can reduce your credit card debt by using your savings to cancel the debt, switching to a card with a 0% grace period, or consolidating your debts into a home loan.
Is it Wise to Use Savings to Pay Off Credit Card Debt?
Yes, using your savings to pay off credit card debt is generally a good idea because the interest rate on your credit card is likely higher than the returns on your savings.
What is a 0% Grace Period?
A 0% grace period is a time frame during which you won't be charged interest on your credit card balance. This can be a good opportunity to pay off your debt without incurring additional charges.
Can I Consolidate My Credit Card Debt into My Home Loan?
Yes, you can talk to your mortgage broker about refinancing your home loan to incorporate your credit card debt. This can make your debts more manageable and could save you money in the long run.
What Should I Do After Paying Off My Credit Card Debt?
After paying off your credit card debt, it's crucial to maintain a debt-free status. This means avoiding unnecessary expenses and making sure to pay off your full balance each month to avoid interest charges.
Ready to conquer the challenges of credit crunching? Connect with Zippy Financial today to access expert guidance and pave the way for a more financially sound future.
Louisa Sanghera is an award-winning mortgage broker and Director at Zippy Financial. Louisa founded Zippy Financial with the goal of helping clients grow their wealth through smart property and business financing. Louisa utilises her expert financial knowledge, vision for exceptional customer service and passion for property to help her clients achieve their lifestyle and financial goals. Louisa is an experienced speaker, financial commentator, mortgage broker industry representative and small business advocate.
Louisa Sanghera is a Credit Representative (437236) of Mortgage Specialists Pty Ltd (Australian Credit Licence No. 387025).
Disclaimer: This article contains information that is general in nature. It does not take into account the objectives, financial situation or needs of any particular person. You need to consider your financial situation and needs before making any decisions based on this information. This article is not to be used in place of professional advice, whether business, health or financial.