Affordable Elegance: Transform Your Home Under $2,000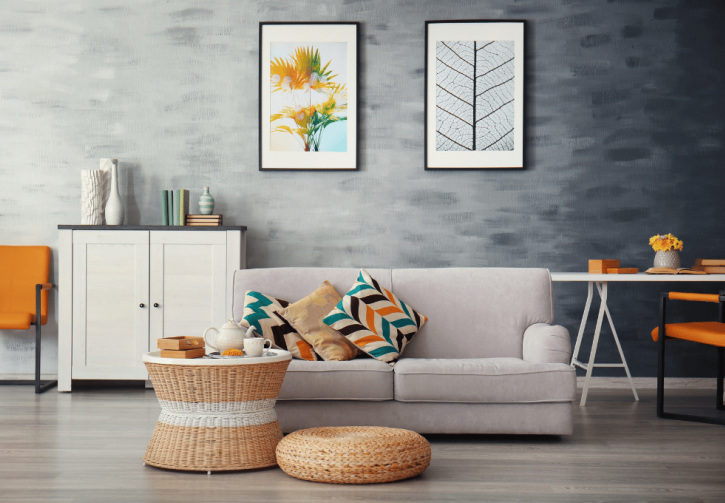 Creating a beautiful and inviting home doesn't have to drain your bank account. In today's world, where DIY home decor and budget-friendly solutions are more accessible than ever, achieving affordable elegance in your home is entirely possible. This guide will walk you through practical and creative ways to style your home for under $2,000, demonstrating that style doesn't have to come with a hefty price tag, and exploring options like personal loans if needed.
The Rise of Budget Home Styling
Gone are the days when home styling was reserved for those with lavish budgets. The DIY movement has revolutionized the way we approach home decor, offering endless possibilities for personalization and creativity. From repurposing old furniture to implementing simple design hacks, there are numerous ways to inject charm and character into your home without overspending.
Room-by-Room Styling Guide
Focus on statement pieces like a comfortable yet stylish sofa. Opt for neutral colors and enhance the space with vibrant cushions and throws. DIY tip: Create your own wall art using affordable materials for a personal touch.
Invest in good-quality bedding and a headboard to elevate the room's look. Use soft lighting and DIY bedside tables for a cozy ambiance.
Update cabinet handles and use open shelving for an airy feel. Add potted herbs or a fresh coat of paint to brighten the space.
Hunt for deals at thrift stores, garage sales, and online marketplaces. You'll be surprised at the treasures you can find at a fraction of the cost. Remember, a little refurbishing can turn a second-hand item into a stunning addition to your home.
Incorporate sustainable and eco-friendly decor to not only save money but also support the environment. Reclaimed wood, bamboo products, and recycled materials are excellent choices for sustainable home styling.
Use home design apps to visualize changes before committing. Platforms like Pinterest offer a wealth of inspiration for DIY home decor and budget-friendly styling ideas.
The Impact of a Well-Styled Home:
A well-styled home can significantly enhance your living experience. It's not just about aesthetics; it's about creating a space that reflects your personality and meets your needs. Moreover, if you're planning to sell, these budget-friendly upgrades, with careful financial planning, can increase your home's appeal and value.
Designing an affordable and stylish home requires creativity, smart choices, and a willingness to do some DIY work. With a budget of under $2,000, you can turn your home into a space that showcases your unique style. Embrace the challenge and enjoy the process of adding elegance to your home. Enhancing your home's style might even increase its property value. Seeking advice from a mortgage broker can be helpful in this process.
Frequently Asked Questions
Can I really transform my home with a budget of under $2,000?
Yes, with smart planning and creative solutions, you can significantly enhance your home's appearance and functionality on a budget of less than $2,000.
What are some cost-effective ways to add elegance to my home?
Consider DIY projects, thrift store finds, repurposing existing items, and focusing on key areas like lighting, paint, and decorative accents.
Where should I focus my budget for the biggest impact?
Invest in areas that are most visible or used, such as the living room, kitchen, or entrance. Updating these areas can dramatically change the feel of your home.
Are DIY projects feasible for beginners?
Yes, there are many simple and beginner-friendly DIY projects that can make a big impact. Research and prepare properly before starting.
How important is lighting in home styling on a budget?
Lighting is crucial. It can set the mood, highlight key features, and make spaces feel larger and more welcoming.
What are some tips for styling small spaces?
Use mirrors to create an illusion of space, choose multi-functional furniture, and keep the color palette light and cohesive.
Zippy Financial is an award-winning mortgage brokerage specialising in home loans, property investment, commercial lending, and vehicle & asset finance. Whether you are looking to buy your first home, refinance or build your property investment portfolio, the team at Zippy Financial can help find and secure the right loan for you and your business.
Louisa Sanghera is an award-winning mortgage broker and Director at Zippy Financial. Louisa founded Zippy Financial with the goal of helping clients grow their wealth through smart property and business financing. Louisa utilises her expert financial knowledge, vision for exceptional customer service and passion for property to help her clients achieve their lifestyle and financial goals. Louisa is an experienced speaker, financial commentator, mortgage broker industry representative and small business advocate.
Louisa Sanghera is a Credit Representative (437236) of Mortgage Specialists Pty Ltd (Australian Credit Licence No. 387025).
Disclaimer: This article contains information that is general in nature. It does not take into account the objectives, financial situation or needs of any particular person. You need to consider your financial situation and needs before making any decisions based on this information. This article is not to be used in place of professional advice, whether business, health or financial.