Maximizing Your Wealth: The Updated Guide to Home Equity Recycling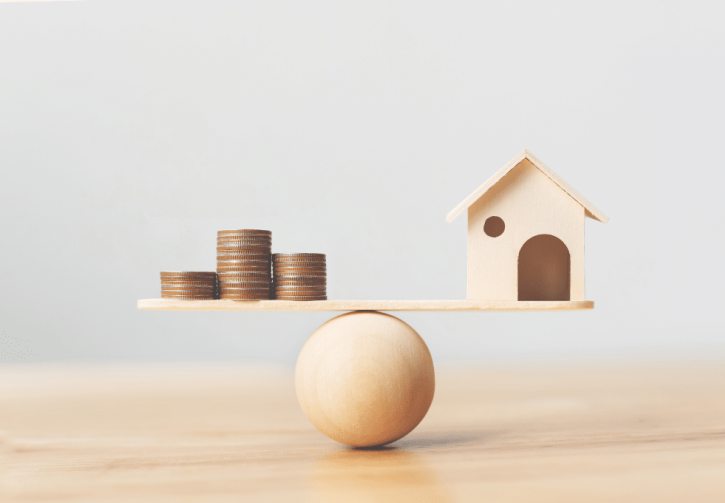 In the ever-evolving landscape of personal finance, the concept of home equity remains a cornerstone for wealth building. With the right strategy, homeowners can leverage their equity to amplify their financial standing. But what is home equity, and how can it be recycled to maximize wealth? This guide delves into the nuances of home equity, offering a modern approach to recycling this valuable asset in today's market.
Home equity is the portion of your property that you truly "own." It's the current value of your home minus any mortgage balances or liens against it. As you pay down your mortgage, with the assistance of a mortgage broker, and as your property value appreciates, your home equity increases—a financial force that can be harnessed to further your investment goals.
The Mechanics of Recycling Home Equity
Equity recycling is a strategy used by savvy homeowners to reinvest the equity from their property into income-generating investments. This could mean using equity to purchase additional properties, invest in the stock market, or fund other income streams. The process involves borrowing against the equity in your home and directing those funds into investments that can offer a higher return.
The Benefits of Equity Recycling
Recycling equity from your home can be a powerful tool for wealth generation. It allows you to use the growth in your property's value to create additional income without having to sell your home. This strategy can lead to a diversified investment portfolio, potential tax deductions related to investment loans, and the ability to grow your wealth at a faster pace.
Diversified Investment Portfolio
Growing Investment Portfolio: Discuss how equity recycling can help individuals grow their investment portfolio by leveraging the increased equity in their property to invest in other assets, such as stocks, bonds, or real estate.
Risk Mitigation: Explain how diversifying investments can help mitigate risk by spreading assets across different classes, potentially reducing the impact of market fluctuations on one's financial well-being.
Wealth Accumulation: Highlight how this strategy can contribute to long-term wealth accumulation and financial security, especially when combined with sound investment choices.
Accelerated Wealth Growth
Faster Wealth Accumulation: Explain how equity recycling can accelerate the pace of wealth growth by using the increased equity in a property to invest in income-generating assets.
Compound Growth: Discuss the power of compound growth and how reinvesting income generated through equity recycling can lead to exponential wealth accumulation.
Financial Independence: Highlight how the strategy can lead to earlier financial independence and the ability to achieve personal financial goals more rapidly.
How to Access Your Home Equity Safely
Accessing the equity in home is typically done through a home equity loan or a line of credit. It's crucial to approach this with caution, ensuring that the investments you choose align with your long-term financial goals and risk tolerance. Consulting with a financial advisor can help you navigate the best options for your situation.
Investing Your Recycled Equity
Once you've accessed your equity, the next step is to invest it wisely. Property investment is a popular choice, but it's not the only path. Consider diversifying across different asset classes to mitigate risk and maximize potential returns. Always perform due diligence on any investment and consider its long-term prospects.
Legal and Tax Implications
Equity recycling can have significant tax implications, particularly regarding interest deductions and capital gains. It's essential to understand the legal aspects of borrowing against home equity and how it affects your tax situation. Seek advice from a tax professional to ensure compliance and optimize tax benefits.
Risks and Mitigation Strategies
While equity recycling can be lucrative, it's not without risks. Market volatility, interest rate changes, and investment underperformance can all impact the success of your strategy. To mitigate these risks, maintain a conservative loan-to-value ratio, have a clear exit strategy for investments, and ensure you have adequate cash reserves.
Recycling home equity can be a transformative financial move, offering a pathway to increased wealth and investment opportunities. By understanding what home equity is and how to use it effectively, you can make informed decisions that align with your financial aspirations.
Frequently Asked Questions
What is home equity recycling?
Home equity recycling is the process of borrowing against the equity in your home to invest in other wealth-building opportunities.
How can I calculate the equity available in my home?
You can calculate the available equity by subtracting the amount you owe on your mortgage from the current market value of your home.
Is home equity recycling a risky strategy?
Like all investment strategies, there are risks involved, especially if the value of your investments decreases or if interest rates rise.
What are the benefits of recycling home equity?
Benefits include the potential for higher returns on your investments and the opportunity to diversify your investment portfolio.
What should I consider before recycling my home equity?
Consider your risk tolerance, investment knowledge, current financial situation, and the costs associated with borrowing against your home.
Can I still recycle my home equity if I have a fixed-rate mortgage?
Yes, but you may face additional costs such as break fees, so it's important to weigh the costs against the potential benefits.
Zippy Financial is an award-winning mortgage brokerage specialising in home loans, property investment, commercial lending, and vehicle & asset finance. Whether you are looking to buy your first home, refinance or build your property investment portfolio, the team at Zippy Financial can help find and secure the right loan for you and your business.
Louisa Sanghera is an award-winning mortgage broker and Director at Zippy Financial. Louisa founded Zippy Financial with the goal of helping clients grow their wealth through smart property and business financing. Louisa utilises her expert financial knowledge, vision for exceptional customer service and passion for property to help her clients achieve their lifestyle and financial goals. Louisa is an experienced speaker, financial commentator, mortgage broker industry representative and small business advocate.
Louisa Sanghera is a Credit Representative (437236) of Mortgage Specialists Pty Ltd (Australian Credit Licence No. 387025).
Disclaimer: This article contains information that is general in nature. It does not take into account the objectives, financial situation or needs of any particular person. You need to consider your financial situation and needs before making any decisions based on this information. This article is not to be used in place of professional advice, whether business, health or financial.