MY TWO CENTS ON THE FIRST HOME LOAN DEPOSIT SCHEME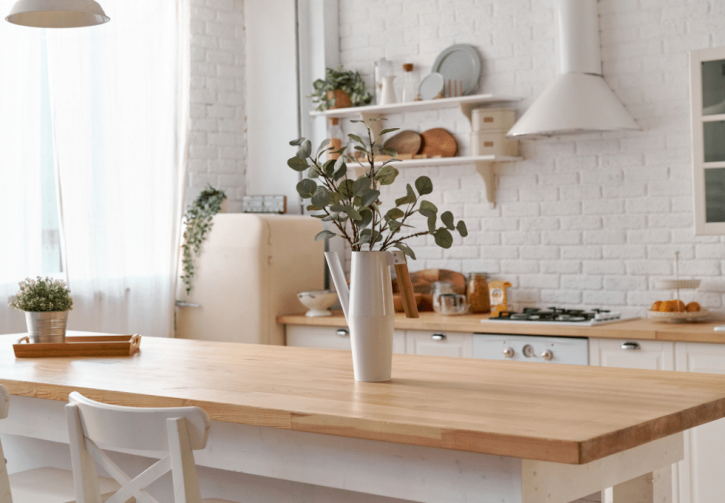 A new scheme from the Federal Government will allow first-time homebuyers to purchase a property with as little as a 5% deposit. The $500 million scheme was a key election promise, but it doesn't seem to be the generous leg-up it was hyped to be.
The $500 million scheme was a key election promise. However, now that the details of the program are being revealed, it doesn't seem to be the generous leg-up it was hyped to be.
And as is often the case: if it seems too good to be true, it probably is.
Here's my take on the First Home Loan Deposit Scheme
Unlike shared equity schemes we've seen in the past, like HomesVIc, it provides homebuyers with a guarantee against the remaining 15 per cent of their deposit.
However, I don't know that the program is going to have the impact that first homebuyers hoped for.
It will be limited to just 10,000 participants per year, on a first-come, first-served basis. With around 110,000 first homebuyers purchasing properties each year, it's barely a drop in the ocean, with less than 10% of buyers able to benefit from this scheme.
It means that the yearly allocation is likely to be exhausted in mere months, or perhaps even weeks, so it may not even be an option for those looking to buy a property in the latter half of the year.
How Much Can You Spend Under he Scheme?
This is where the real issue with this scheme arises.
First homebuyers should be aware of the price caps that are set with the FHLDS.
These caps set a limit on the value of the homes you are able to purchase under the scheme.
At present, these limits are set at just $700,000 for a home in Sydney and $600,00 for a home in Melbourne. This will do practically nothing to help anyone in Sydney – my clients here would be jumping for joy if they could find a decent first-home for sub $700,000.
It seems a ridiculous, arbitrary amount to set as a cap. You can certainly forget living anywhere near the CBD.
Do You Have Your Deposit Ready to Go?
Meanwhile, anyone hoping to score one of these elusive 10,000 spots will need their 5 per cent deposit stashed away and accessible, with all their paperwork and supporting documents ready to go, or they risk missing out.
Another thing to keep in mind is that buying a property with just a 5 per cent deposit, particularly in those markets that are cooling after a massive boom, could be risky.
Yes, the government is guaranteeing the remaining 15 per cent of your deposit, so you don't need to pay LMI – this is great. But the fact still remains that you've only contributed 5 per cent to the purchase price. You don't have 20 per cent equity, you have 5 per cent equity. House prices don't need to fall very far for you to end up in negative equity, and on the flip side, they'd have to grow pretty darn fast for you to gain any decent ground. And you're not paying back 80 per cent of the purchase price, you're paying 95 per cent, so your repayments could be huge.
Have you considered the bigger picture?
Something else I've heard bandied around a lot in relation to this scheme is the concern that if you can't save up more than a 5 per cent deposit, can you even really afford to own a home?
I get it: paying rent while saving is hard work, and you're probably forking out close to what your mortgage repayments will be in between rent and savings right now anyway. But owning a home involved more expenses than just the mortgage.
You'll have council rates to pay, to the tune of a couple of thousand dollars a year, and water rates, too. There is also building insurance and possibly strata or body corporate fees. Things around the home break, and there's no landlord to call to get them fixed.
Frequently Asked Questions
What is the First Home Loan Deposit Scheme?
The First Home Loan Deposit Scheme is a government initiative aimed at supporting eligible first home buyers in purchasing a home sooner. It allows first home buyers to purchase a home with a significantly lower deposit than usually required.
Who is eligible for the First Home Loan Deposit Scheme?
Eligibility for the scheme is subject to several criteria including income caps, property price thresholds, and being a first-time home buyer. It's essential to review the specific eligibility requirements or consult with a financial advisor to determine individual eligibility.
How does the First Home Loan Deposit Scheme benefit first home buyers?
The scheme benefits first home buyers by allowing them to purchase a home with a deposit as low as 5%, without needing to pay for Lenders Mortgage Insurance, potentially saving them a substantial amount of money.
Can the First Home Loan Deposit Scheme be used in conjunction with other government grants and schemes?
Yes, the First Home Loan Deposit Scheme can typically be used in conjunction with other government grants and schemes, such as the First Home Owner Grant, allowing buyers to maximize their benefits.
How can Zippy Financial assist with the First Home Loan Deposit Scheme?
Zippy Financial can provide expert advice and guidance on the First Home Loan Deposit Scheme, helping first home buyers understand their options, eligibility, and the application process, ensuring a smooth and informed home-buying experience.
Are there any restrictions on the type of property that can be purchased under the First Home Loan Deposit Scheme?
Yes, there are restrictions and property price thresholds that vary depending on the location of the property. It's crucial to be aware of these limitations and consult with a financial advisor or mortgage broker to explore suitable options within the scheme's parameters.
My advice? Keep saving. And if you're really keen to get into the property market, speak to your mortgage broker today about your options. With a solid savings plan and some strategies to get ahead financially, you could be well on your way to home ownership, regardless of whether you're successful with the First Home Loan Deposit Scheme or not.
Zippy Financial is an award-winning mortgage brokerage specialising in home loans, property investment, commercial lending, and vehicle & asset finance. Whether you are looking to buy your first home, refinance or build your property investment portfolio, the team at Zippy Financial can help find and secure the right loan for you and your business.
Louisa Sanghera is an award-winning mortgage broker and Director at Zippy Financial. Louisa founded Zippy Financial with the goal of helping clients grow their wealth through smart property and business financing. Louisa utilises her expert financial knowledge, vision for exceptional customer service and passion for property to help her clients achieve their lifestyle and financial goals. Louisa is an experienced speaker, financial commentator, mortgage broker industry representative and small business advocate.
Louisa Sanghera is a Credit Representative (437236) of Mortgage Specialists Pty Ltd (Australian Credit Licence No. 387025).
Disclaimer: This article contains information that is general in nature. It does not take into account the objectives, financial situation or needs of any particular person. You need to consider your financial situation and needs before making any decisions based on this information. This article is not to be used in place of professional advice, whether business, health or financial.