Real Estate Jargon Busters: Decoding Property Terms for Today's Market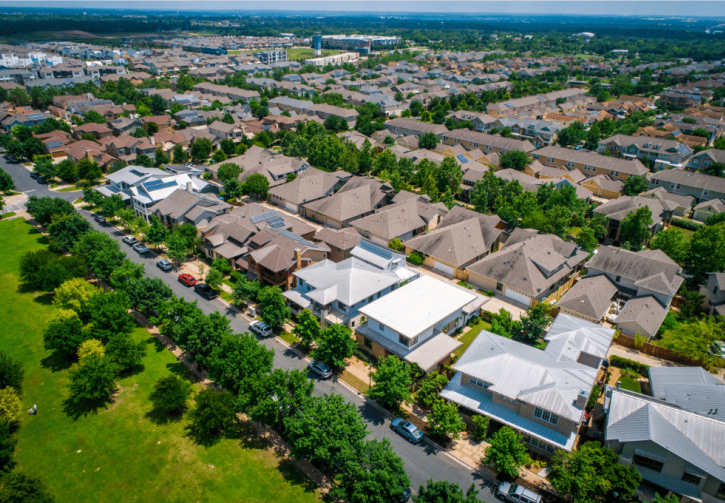 In Navigating the real estate market can be a daunting task, especially with the plethora of terms and phrases unique to the industry. Understanding real estate jargon is crucial, whether you're a first-time homebuyer in Australia, a seasoned investor, or simply curious about the property market. This guide aims to demystify the complex language of real estate, making it accessible and understandable for everyone.
Gone are the days when property viewings were strictly in-person affairs. Today, virtual viewings are a mainstay, offering convenience and safety, especially in the wake of the COVID-19 pandemic. These digital tours allow potential buyers to explore properties remotely, providing a realistic sense of the space without the need to physically be there.
A relatively new term in the real estate lexicon, green mortgages, with the guidance of a mortgage broker, offer favorable terms to those purchasing energy-efficient homes. These mortgages are part of a broader initiative to promote sustainable living, with benefits including lower interest rates and additional borrowing capacity.
Gazumping and Gazundering
In the ever-changing landscape of real estate, these terms have taken on new significance. Gazumping occurs when a seller accepts a higher offer from a new buyer after already accepting an initial offer, while gazundering happens when a buyer lowers their offer just before the sale is finalized. Both practices reflect the dynamic and sometimes unpredictable nature of the real estate market.
Understanding the difference between leasehold and freehold properties is crucial in real estate transactions. A freehold means owning the property and the land it stands on outright, while a leasehold involves leasing the land from the freeholder for a specified period. Recent changes in regulations may impact these arrangements, making it essential to stay informed.
Freehold Ownership: Complete Ownership and Control
Ownership Rights: With a freehold property, you own both the building and the land it stands on outright. This ownership is perpetual and includes the rights to use, modify, and sell the property without time constraints.
Flexibility and Control: Freehold ownership provides maximum flexibility and control over the property. Homeowners can make changes to the property, such as renovations or landscaping, without seeking permission from a landlord.
Potential for Appreciation: Freehold properties typically have greater potential for appreciation over time, as they represent a perpetual ownership interest in both the building and the land, making them more attractive to potential buyers.
Leasehold Ownership: Land Lease and Limited Duration
Land Lease Agreement: In a leasehold arrangement, the property owner holds a lease (a contractual agreement) for the land on which the property is situated. The land is typically leased from a freeholder or landowner for a specified period, often decades or centuries.
Lease Terms and Conditions: The lease outlines the terms and conditions governing the use of the land, including any restrictions on alterations or modifications to the property. Leaseholders pay ground rent to the freeholder as stipulated in the lease agreement.
Lease Renewals and Extensions: Leasehold properties may come with the option to renew or extend the lease, but this is subject to negotiation and may involve additional costs. Understanding the lease's expiration and renewal terms is crucial for long-term planning.
Stamp Duty Land Tax (SDLT)
This tax on property purchases has seen various changes, especially with temporary measures introduced in response to market fluctuations. Being aware of the current SDLT rates and exemptions can significantly impact your property investment decisions
Energy Performance Certificates (EPCs) rate a property's energy efficiency, becoming increasingly important in real estate transactions. A higher EPC rating not only means lower energy costs but also a reduced environmental impact, making it a key consideration for eco-conscious buyers.
COVID-19 Impact on Real Estate
The pandemic has fundamentally altered how we buy, sell, and rent properties. From increased demand for spacious homes to the rise of remote property transactions, COVID-19 has left an indelible mark on the real estate landscape.
Brexit's Influence on the UK Property Market
Post-Brexit, the UK property market has experienced various shifts, affecting everything from property prices to investment patterns. Understanding these changes is vital for anyone involved in the UK real estate sector.
Technology in Real Estate
PropTech, or property technology, is revolutionizing real estate transactions. From AI-powered property valuations to blockchain in real estate contracts, technology is making the market more efficient and transparent.
Sustainable and Eco-Friendly Properties
The trend towards sustainable living has permeated the real estate market. Terms like 'green buildings' and 'eco-friendly homes' are becoming commonplace, reflecting a growing awareness of environmental issues in property development and investment.
Real estate jargon can be complex, but with the right knowledge, it becomes an invaluable tool in navigating the property market. Whether you're in Australia or elsewhere, understanding these terms, including asset finance, empowers you to make informed decisions and stay ahead in the dynamic world of real estate.
Frequently Asked Questions
What is 'Real Estate Jargon'?
Real estate jargon refers to specialized terminology and phrases commonly used in the property market and real estate transactions. Understanding these terms is crucial for buyers, sellers, and investors to navigate the market effectively.
Why is it important to understand real estate jargon?
Understanding real estate jargon is essential for making informed decisions, negotiating deals, and comprehending legal and financial aspects of property transactions.
What is 'Equity' in real estate?
Equity in real estate refers to the difference between the property's market value and the outstanding balance of all liens on the property. It represents the owner's financial stake in the property.
Can you explain 'Fixed-Rate Mortgage'?
A fixed-rate mortgage is a home loan with a constant interest rate for the entire term of the loan, providing predictability in monthly payments.
Stamp duty is a tax paid on certain property transactions, typically calculated as a percentage of the purchase price or property value.
What is 'Capital Gains Tax' in real estate?
Capital gains tax is a tax on the profit made from selling a property or investment. It is calculated based on the difference between the selling price and the original purchase price.
Zippy Financial is an award-winning mortgage brokerage specialising in home loans, property investment, commercial lending, and vehicle & asset finance. Whether you are looking to buy your first home, refinance or build your property investment portfolio, the team at Zippy Financial can help find and secure the right loan for you and your business.
Louisa Sanghera is an award-winning mortgage broker and Director at Zippy Financial. Louisa founded Zippy Financial with the goal of helping clients grow their wealth through smart property and business financing. Louisa utilises her expert financial knowledge, vision for exceptional customer service and passion for property to help her clients achieve their lifestyle and financial goals. Louisa is an experienced speaker, financial commentator, mortgage broker industry representative and small business advocate.
Louisa Sanghera is a Credit Representative (437236) of Mortgage Specialists Pty Ltd (Australian Credit Licence No. 387025).
Disclaimer: This article contains information that is general in nature. It does not take into account the objectives, financial situation or needs of any particular person. You need to consider your financial situation and needs before making any decisions based on this information. This article is not to be used in place of professional advice, whether business, health or financial.