Navigating Settlement Value and Valuation in Today's Market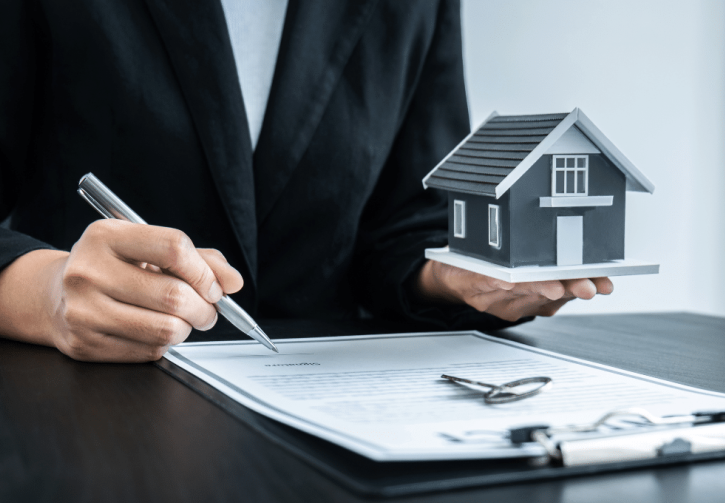 In the fluctuating tides of today's real estate market, the savvy investor must navigate with precision and caution. The cornerstone of a secure investment lies in the accuracy of settlement valuations—a critical step that can make or break the financial outcome of a property transaction. Understanding the nuances of settlement value is not just recommended; it's imperative for safeguarding your investment.
Understanding Settlement Valuations
Settlement valuation is the final appraisal of a property's worth before the completion of a sale, determining the amount to be paid to the seller. This valuation is pivotal as it influences the final financial commitment of the buyer and the home loan amount sanctioned by lenders. The risks of over-valuation can lead to financial strain, while under-valuation can result in lost opportunities.
The Risks of High-Density Developments
Urban landscapes are increasingly dotted with high-density developments, promising lucrative returns. However, these can be fraught with valuation risks, particularly if market saturation occurs. Investors are thus turning their gaze towards smaller, boutique projects outside central business districts (CBDs) that offer stability and growth potential without the overcrowding premium.
Independent Valuations vs. Developer Valuations
The battle between independent valuations and developer valuations is one of objectivity versus vested interest. Lenders' approved valuers provide an impartial assessment, crucial for a realistic understanding of a property's worth. Developer valuations, while useful, may not always reflect the true market value, leading to skewed financial decisions.
Market Hot Spots and Valuation Pitfalls
Chasing the latest market "hot spot" can be a perilous game. These areas, often hyped for their short-term gains, can lead to valuation pitfalls if the market cools or becomes oversupplied. A prudent investor looks for enduring value, seeking areas with consistent demand and growth, rather than speculative spikes.
Expert Advice and Research
The bedrock of any sound investment strategy is research, expert advice, and effective financial planning. Understanding sales data, zoning laws, and long-term community planning is essential. Engaging with property experts, including a mortgage broker, who can dissect this data and provide tailored advice is invaluable for investors aiming to maximize their settlement value.
Comprehensive Research and Data Analysis
Sales Data Analysis: Discuss the importance of thoroughly researching and analyzing sales data, including property price trends, historical sales, and market conditions in the target area.
Zoning Laws and Regulations: Explain the significance of understanding zoning laws and regulations, which can affect property development plans and investment potential.
Community Planning Knowledge: Highlight the value of being well-informed about long-term community planning, as it can influence property values and investment prospects.
Expert Guidance and Advisory Services
Property Experts: Describe the role of property experts, including real estate agents, appraisers, and consultants, who possess in-depth knowledge of local property markets and can provide valuable insights.
Tailored Investment Advice: Emphasize how expert advisors can offer personalized advice tailored to individual investment goals, risk tolerance, and financial capacity.
Risk Mitigation: Explain how engaging with property experts can help investors mitigate risks associated with property investment by making informed and well-calculated decisions.
Maximizing Settlement Value
Strategic Decision-Making: Discuss how expert advice and research can lead to strategic decision-making that maximizes settlement value, potentially resulting in a more profitable investment.
Negotiation Skills: Address the importance of having skilled negotiators on your side to secure favorable terms during the settlement process.
Long-Term Investment Gains: Highlight how comprehensive research and expert guidance can contribute to long-term investment gains and financial security.
Case Studies and Success Stories
Real-world examples abound of investors who have adeptly navigated the settlement valuation process. Case studies from reputable firms like the Aviate Group underscore the significance of strategic investment choices and the role of expert valuation in achieving successful outcomes.
Navigating the complexities of settlement value and valuation is a nuanced art that requires knowledge, foresight, and expert guidance. As the market ebbs and flows, the informed investor who prioritizes accurate valuations will stand firm, securing their investment against the unpredictable currents of the real estate market.
Frequently Asked Questions
What is settlement value in real estate?
Settlement value refers to the final agreed-upon price between a buyer and seller for a property transaction, which is confirmed at the closing or settlement.
How is the settlement value determined?
The settlement value is typically based on the property's appraised value, market conditions, and negotiations between the buyer and seller.
Why is a property valuation important before settlement?
A property valuation ensures that the buyer is paying a fair price and that the lender is not providing a loan for more than the property's worth.
Can the settlement value differ from the valuation?
Yes, the settlement value can differ from the valuation due to negotiations, market dynamics, or if the buyer agrees to pay more than the appraised value.
How often should a property be valued before settlement?
A property should be valued close to the settlement date to ensure the most current market conditions are considered.
Can market trends impact settlement value and valuation?
Yes, market trends can significantly impact both settlement value and valuation as they influence buyer demand and perceptions of property worth.
Zippy Financial is an award-winning mortgage brokerage specialising in home loans, property investment, commercial lending, and vehicle & asset finance. Whether you are looking to buy your first home, refinance or build your property investment portfolio, the team at Zippy Financial can help find and secure the right loan for you and your business.
Louisa Sanghera is an award-winning mortgage broker and Director at Zippy Financial. Louisa founded Zippy Financial with the goal of helping clients grow their wealth through smart property and business financing. Louisa utilises her expert financial knowledge, vision for exceptional customer service and passion for property to help her clients achieve their lifestyle and financial goals. Louisa is an experienced speaker, financial commentator, mortgage broker industry representative and small business advocate.
Louisa Sanghera is a Credit Representative (437236) of Mortgage Specialists Pty Ltd (Australian Credit Licence No. 387025).
Disclaimer: This article contains information that is general in nature. It does not take into account the objectives, financial situation or needs of any particular person. You need to consider your financial situation and needs before making any decisions based on this information. This article is not to be used in place of professional advice, whether business, health or financial.