Timeless Strategies for Achieving Financial Success: New Year's Resolutions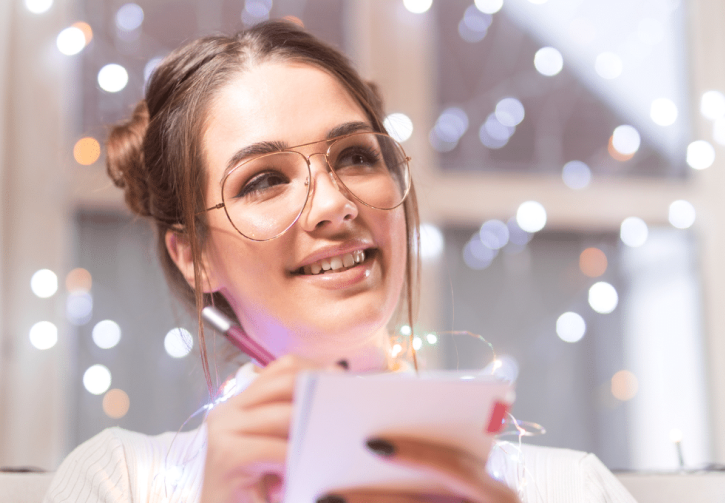 As the calendar turns, many of us embark on the annual tradition of setting New Year's resolutions. While goals vary, achieving financial success often tops the list. But what is financial success? It's not just about amassing wealth; it's about creating a stable and secure financial future that aligns with your personal aspirations. In this guide, we'll explore enduring strategies to help you not just set, but also achieve, your financial resolutions.
Understanding Common Financial Goals
Financial success begins with identifying what it means to you. Common objectives include saving for retirement, reducing debt, or simply managing day-to-day expenses more effectively. The key is to set goals that are personal and meaningful to you, ensuring they resonate with your unique financial situation and long-term aspirations.
Top Financial Resolutions for Lasting Success
Create a Realistic Budget:
Your budget is the foundation of financial success. It should reflect your income, expenses, and financial goals, providing a clear roadmap for your spending and saving habits.
Whether it's for an emergency fund, a major purchase, or retirement, increasing your savings is a crucial step towards financial security.
High-interest debt can be a significant barrier to financial success. Focus on paying off debts and managing credit responsibly.
Strategies to Stick to Your Financial Goals
Achieving financial success is a journey that requires dedication, planning, and a willingness to adapt. As you embark on this journey, remember that the true measure of financial success is how well it aligns with your personal goals and lifestyle. Seeking guidance from a mortgage broker and exploring asset finance options can be valuable strategies in ensuring your New Year's resolutions contribute to lasting financial well-being.
Overcoming Common Obstacles
One of the biggest challenges in achieving financial success is maintaining motivation. Setbacks are inevitable, but they shouldn't derail your entire plan. Stay focused on your long-term vision and be flexible enough to adjust your strategies when necessary.
Tools and Resources for Financial Planning
Leverage technology to your advantage. Use budgeting apps and online financial tools to track your expenses and savings. These resources can simplify the process and help you stay on track with your financial goals.
Success Stories and Inspiration
Draw inspiration from those who have achieved their financial goals. These success stories often share common themes: persistence, careful planning, and a willingness to learn and adapt. Let these stories motivate you as you work towards your own financial success.
Achieving financial success is a journey that requires dedication, financial planning, and a willingness to adapt. As you embark on this journey, remember that the true measure of financial success is how well it aligns with your personal goals and lifestyle. With the right strategies in place, your New Year's resolutions can lead to lasting financial well-being.
Frequently Asked Questions
What defines financial success?
Financial success is subjective and varies from person to person. It generally means having enough financial stability and security to meet your personal goals and needs, whether that's saving for retirement, being debt-free, or having the ability to afford desired lifestyles.
How do I create a realistic budget for financial success?
Start by tracking your income and expenses to understand your spending habits. Then, set realistic goals based on your income, prioritizing essential expenses, savings, and debt repayment. Regularly review and adjust your budget as needed.
How can I effectively reduce and manage my debt?
Prioritize debts with the highest interest rates, consider debt consolidation if applicable, and create a structured repayment plan. Avoid taking on new debt and focus on paying off existing liabilities.
What tools can help me in financial planning?
Budgeting apps, financial tracking software, online calculators, and investment platforms can be useful. Additionally, consulting with a financial advisor can provide personalized guidance.
How can I stay motivated to achieve my financial goals?
Set clear, achievable goals, track your progress, celebrate small victories, and stay focused on the long-term benefits. Surround yourself with supportive people and seek inspiration from success stories.
What are some common financial mistakes to avoid?
Common mistakes include not having a budget, ignoring debts, impulsive spending, not saving for emergencies, and not investing for the future. Awareness and proactive management are key to avoiding these pitfalls.
Zippy Financial is an award-winning mortgage brokerage specialising in home loans, property investment, commercial lending, and vehicle & asset finance. Whether you are looking to buy your first home, refinance or build your property investment portfolio, the team at Zippy Financial can help find and secure the right loan for you and your business.
Louisa Sanghera is an award-winning mortgage broker and Director at Zippy Financial. Louisa founded Zippy Financial with the goal of helping clients grow their wealth through smart property and business financing. Louisa utilises her expert financial knowledge, vision for exceptional customer service and passion for property to help her clients achieve their lifestyle and financial goals. Louisa is an experienced speaker, financial commentator, mortgage broker industry representative and small business advocate.
Louisa Sanghera is a Credit Representative (437236) of Mortgage Specialists Pty Ltd (Australian Credit Licence No. 387025).
Disclaimer: This article contains information that is general in nature. It does not take into account the objectives, financial situation or needs of any particular person. You need to consider your financial situation and needs before making any decisions based on this information. This article is not to be used in place of professional advice, whether business, health or financial.