Navigating Property Investment: The Influence of Children on Your Borrowing Power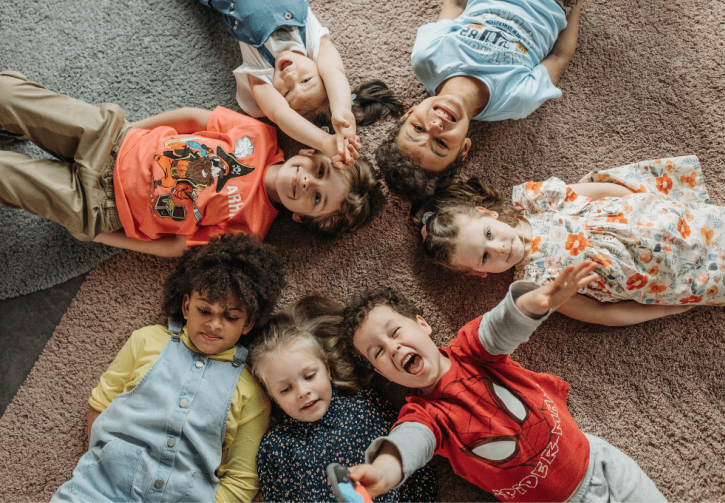 Starting a family is one of life's most rewarding experiences. The joy of welcoming a new member into the household is unparalleled. However, with this joy comes a set of financial implications that can significantly influence one's borrowing power, especially when considering property investment with the guidance of a mortgage broker.
The Financial Implications of Raising Children
Raising children in Australia comes with its set of expenses. From healthcare to education, the costs can quickly add up. Recent statistics indicate that the average cost of raising a child in Australia can range anywhere from $140 to $170 per week. This doesn't even account for additional expenses like extracurricular activities or family vacations. As these costs accumulate, they can lead to a decrease in disposable income, directly impacting a family's borrowing power and their potential need for asset finance.
How Lenders View Borrowers with Children
When assessing potential borrowers, lenders look beyond just your income. They delve deep into your lifestyle expenses, and having children can significantly influence this assessment. For instance, each dependent child can reduce your borrowing capacity by a notable percentage. This is because lenders estimate borrowing power based on the assumption that with more dependents, there are higher household expenses.
Real-life Scenarios and Case Studies
Consider the Smith family, as highlighted in a case study from Savings.com.au. With a combined income of $150,000 and two children, their borrowing capacity was reduced by nearly $100,000 compared to a childless couple with the same income. Another example from WLTH showcased a family of five whose borrowing power was almost half of a couple with no children, despite having a stable income source.
Actionable Tips for Parents
For parents looking to navigate the property investment landscape, here are some actionable tips:
Build an Emergency Savings Fund:
This ensures you have a financial cushion for unexpected expenses.
Protect your family's financial future with the right insurance policies.
Negotiate with Utility Providers:
Regularly review and negotiate your utility contracts to ensure you're getting the best deal.
Consider Second-hand Baby Items:
This can significantly reduce initial expenses for new parents.
Explore Government Grants:
There are several benefits available for families, which can help ease financial burdens.
How to Increase Borrowing Power
Increasing your borrowing power is not an overnight task, but with the right strategies, it's achievable. Consider consolidating debts, maintaining a good credit score, and regularly reviewing your financial commitments. By understanding and managing your financial obligations, you can present yourself as a more attractive borrower to lenders.
The Future of Borrowing with Children
The lending landscape is ever-evolving. With potential policy changes on the horizon, it's crucial for parents to stay informed. As the dynamics of family structures change, lenders might adapt their criteria, which could influence borrowing power for parents in the future.
While starting a family can influence your borrowing power, proper financial planning can help navigate these challenges. It's essential to understand the factors at play and seek professional advice tailored to your unique situation. Property investment is a significant decision, and understanding your borrowing power is the first step towards making an informed choice.
Frequently Asked Questions
How do children affect my borrowing power for property investment?
Having children can impact your borrowing power as lenders take into account the increased expenses that come with raising a family when assessing your loan application.
Can I still invest in property if I have a large family?
Yes, you can still invest in property with a large family, but you may need to provide a larger deposit or show additional sources of income to offset the expenses of a larger household.
What financial considerations should I make when investing in property as a parent?
As a parent, you should consider the stability of your income, potential future expenses for your children, and the flexibility of your investment in case of changes in your family's needs.
How can I improve my borrowing power when I have dependents?
To improve borrowing power, you can reduce debts, increase income, maintain a good credit score, and possibly consider longer loan terms.
Does the age of my children influence my borrowing capacity?
The age of your children can influence borrowing capacity as the costs associated with raising children change over time, which lenders may consider.
How does child support affect my ability to invest in property?
Child support payments are considered a liability and will be deducted from your income, potentially reducing the amount you can borrow.
Zippy Financial is an award-winning mortgage brokerage specialising in home loans, property investment, commercial lending, and vehicle & asset finance. Whether you are looking to buy your first home, refinance or build your property investment portfolio, the team at Zippy Financial can help find and secure the right loan for you and your business.
Louisa Sanghera is an award-winning mortgage broker and Director at Zippy Financial. Louisa founded Zippy Financial with the goal of helping clients grow their wealth through smart property and business financing. Louisa utilises her expert financial knowledge, vision for exceptional customer service and passion for property to help her clients achieve their lifestyle and financial goals. Louisa is an experienced speaker, financial commentator, mortgage broker industry representative and small business advocate.
Louisa Sanghera is a Credit Representative (437236) of Mortgage Specialists Pty Ltd (Australian Credit Licence No. 387025).
Disclaimer: This article contains information that is general in nature. It does not take into account the objectives, financial situation or needs of any particular person. You need to consider your financial situation and needs before making any decisions based on this information. This article is not to be used in place of professional advice, whether business, health or financial.