The Role of Banks and Brokers in Offering Best Interest Advice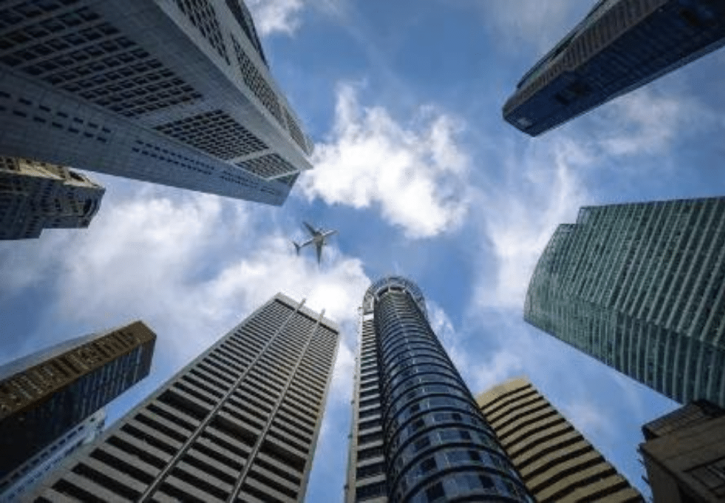 In today's complex financial landscape, the advice we receive can significantly impact our financial well-being. While many turn to their trusted banks for guidance, it's essential to understand the nature of the advice offered. Contrary to popular belief, banks aren't always legally obligated to provide advice in the best interests of their customers. This is where the role of mortgage brokers, bound by the Best Interest Duty, becomes paramount. Let's delve into the intricacies of interest advice and how banks and brokers, including their role in asset finance, differ in their approach.
The Reality of Banking Advice
Banks have long been the go-to institutions for financial guidance. However, their primary objective is to promote and sell their products. While they may offer interest rate advice, it's typically aligned with their suite of products. This doesn't necessarily mean the advice is detrimental, but it's essential to recognize that banks aren't legally bound to offer the best advice tailored to individual needs. It's a subtle distinction but one that can have profound implications for consumers.
The Evolving Role of Mortgage Brokers
Enter mortgage brokers. These professionals have undergone a significant transformation, especially with the introduction of the "Best Interest Duty." Effective from 1st July 2020, this duty ensures that brokers prioritize the needs of borrowers above all else. Unlike banks, brokers are now legally required to act in the best interests of their clients. This shift is a game-changer for consumers. It means that when you seek interest advice from a broker, you're receiving guidance that genuinely aligns with your financial situation and goals.
Why Best Interests Duty Matters
The importance of the Best Interests Duty cannot be overstated. For consumers, this means receiving advice that's tailored to their unique circumstances. Whether it's about interest rates, loan types, or repayment strategies, a broker's guidance is holistic. They consider a wider range of options, potentially leading to better financial outcomes. In essence, the Best interest advice is not just a legal obligation for brokers; it's a commitment to ensuring clients' financial prosperity.
Client-Centric Advice Tailored to Unique Circumstances
Personalized Financial Guidance:

The Best Interests Duty ensures that financial advice is tailored to each client's specific situation, including their financial goals, income, and expenses.

Holistic Consideration: Brokers, guided by this duty, look beyond simple loan recommendations and consider a wide range of options that encompass interest rates, loan types, and repayment strategies.
Better Financial Outcomes: By providing client-centric advice that takes into account all relevant factors, brokers can potentially lead clients to better financial outcomes, including more favorable loan terms and lower long-term costs.
Legal Obligation with Client Prosperity in Mind
Compliance and Legal Requirement: The Best Interests Duty is a legal obligation for mortgage brokers, ensuring they act in the best interests of their clients. This duty is designed to protect consumers from potentially harmful or inappropriate financial advice.
Commitment to Prosperity: Beyond compliance, the Best Interests Duty represents a commitment by brokers to the financial prosperity of their clients. It underscores the importance of ensuring that clients are in the best possible financial position.
Long-Term Financial Well-Being: Brokers who embrace this duty prioritize the long-term financial well-being of their clients by offering advice that aligns with their unique circumstances and goals
Making Informed Decisions
With the evolving landscape of financial advice, consumers must be proactive. It's crucial to understand where your advice is coming from. While banks offer valuable insights, remember that they have sales targets. On the other hand, mortgage brokers provide independent, unbiased advice, ensuring you make informed decisions. When considering financial products or services, especially those related to interest rates, seeking a broker's expertise can be invaluable.
Navigating the world of finance can be daunting. However, understanding the role and obligations of those offering advice can make the journey smoother. While banks play a crucial role in the financial ecosystem, it's the mortgage brokers, bound by the Best Interest Duty, who stand out when it comes to offering tailored, best interest advice. As consumers, it's our responsibility to seek out advice that truly aligns with our best interests, ensuring a brighter financial future.
Frequently Asked Questions
What is the primary role of banks and brokers in the financial industry?
Banks and brokers play a crucial role in the financial sector by providing various financial products, services, and advice to consumers. While banks offer a range of financial services, including loans and savings accounts, brokers typically act as intermediaries, connecting borrowers with lenders.
How do banks ensure they offer advice in the best interest of their clients?
Banks have a fiduciary duty to act in the best interests of their clients. They achieve this by conducting thorough assessments of a client's financial situation, understanding their needs and goals, and providing recommendations that align with the client's best interests.
What sets mortgage brokers apart from traditional banks?
Mortgage brokers act as intermediaries between borrowers and lenders. They have access to a wide range of loan products from various lenders, allowing them to find the best fit for a client's specific needs, often at more competitive rates than traditional banks.
Are there regulations in place to ensure best interest advice?
Yes, there are stringent regulations in place that mandate banks, brokers, and other financial institutions to act in the best interests of their clients, ensuring transparency, fairness, and ethical conduct.
How can consumers ensure they're receiving the best interest advice?
Consumers should seek out reputable banks or brokers, ask questions, request transparency on fees and commissions, and, if possible, consult with multiple financial professionals to compare advice and offerings.
Can I switch brokers or banks if I'm not satisfied with the advice provided?
Yes, consumers have the freedom to switch brokers or banks if they feel the advice or service provided doesn't align with their best interests or needs.
Zippy Financial is an award-winning mortgage brokerage specialising in home loans, property investment, commercial lending, and vehicle & asset finance. Whether you are looking to buy your first home, refinance or build your property investment portfolio, the team at Zippy Financial can help find and secure the right loan for you and your business.
Louisa Sanghera is an award-winning mortgage broker and Director at Zippy Financial. Louisa founded Zippy Financial with the goal of helping clients grow their wealth through smart property and business financing. Louisa utilises her expert financial knowledge, vision for exceptional customer service and passion for property to help her clients achieve their lifestyle and financial goals. Louisa is an experienced speaker, financial commentator, mortgage broker industry representative and small business advocate.
Louisa Sanghera is a Credit Representative (437236) of Mortgage Specialists Pty Ltd (Australian Credit Licence No. 387025).
Disclaimer: This article contains information that is general in nature. It does not take into account the objectives, financial situation or needs of any particular person. You need to consider your financial situation and needs before making any decisions based on this information. This article is not to be used in place of professional advice, whether business, health or financial.