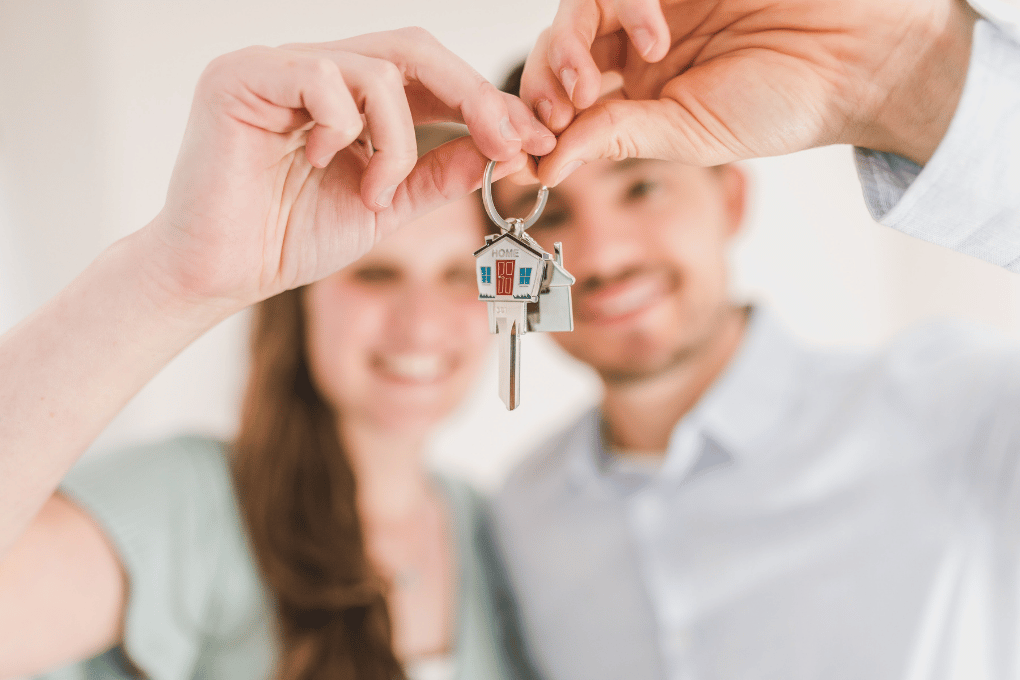 Do you remember that TV advert: nine out of 10 dentists recommend using Colgate? It turns out that mortgage brokers have earned a similar level of trust when it comes to helping first home buyers get into the property market. This is because nine out of 10 first home buyers (FBHs) recently said they trust a mortgage broker to help them buy their first home.
Why Do so Many First Home Buyers Trust Mortgage Brokers?
The Genworth First Home Buyer Report 2021 surveyed 2,077 prospective FHBs and 1,0008 recent FHBs, and they were very happy with the results.
Here is what one respondent said: "Go and see a professional mortgage broker in-person, early on in the process. That way they know your situation and are able to best guide you through and help you out," the 32-year-old recent FHB from WA said. And he wasn't alone.
Almost nine in 10 FHBs believe that mortgage brokers help cut through the complexity of the home buying process. The report also found a similar proportion of FHBs believe mortgage brokers provide reliable and trusted advice, information, and support.
In a nutshell:
Trusted = tick
Jargon busters = tick
Reliable advice and information = tick
Valuable support = tick
How can We Help You Buy Your First Home?
The property market has picked up over the past 12 months which has left a lot of prospective first home buyers frustrated that the suburbs they were once focusing on, now moving out of their price range.
But there are a number of Federal Government schemes available to FHBs, including the First Home Loan Deposit Scheme – which can allow you to buy your first home with a deposit of just 5% without paying for Lenders Mortgage Insurance. There is also a range of State and Territory Government schemes designed to help FHBs get into the property market, including first home buyer grants and stamp duty concessions.
We'd love to discuss your situation and help you make the leap from renter to a first home buyer. Get in touch so we can support and guide you through the entire home loan application process to settlement and beyond.
Phone: 1300 855 022             
Email: clientservices@zippyfinancial.com.au 
---
Zippy Financial is an award-winning mortgage brokerage specialising in home loans, property investment, commercial lending, and vehicle & asset finance. Whether you are looking to buy your first home, refinance or build your property investment portfolio, the team at Zippy Financial can help find and secure the right loan for you and your business.  
About the Author:   
Louisa Sanghera is an award-winning mortgage broker and Director at Zippy Financial. Louisa founded Zippy Financial with the goal of helping clients grow their wealth through smart property and business financing. Louisa utilises her expert financial knowledge, vision for exceptional customer service and passion for property to help her clients achieve their lifestyle and financial goals. Louisa is an experienced speaker, financial commentator, mortgage broker industry representative and small business advocate.   
Connect with Louisa on Linkedin.  
Louisa Sanghera is a Credit Representative (437236) of Mortgage Specialists Pty Ltd (Australian Credit Licence No. 387025).
Disclaimer: This article contains information that is general in nature. It does not take into account the objectives, financial situation or needs of any particular person. You need to consider your financial situation and needs before making any decisions based on this information. This article is not to be used in place of professional advice, whether business, health or financial.