Demystifying First-Time Home Buying: Debunking Common Myths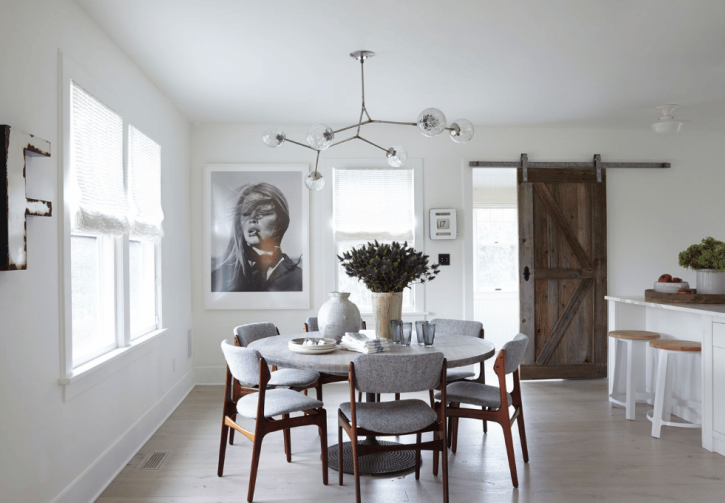 The journey to owning your first home is often shrouded in misconceptions and myths that can deter or mislead potential buyers. In today's dynamic real estate market, it's crucial to separate fact from fiction. This article aims to debunk common myths surrounding first-time home buying, providing clarity and confidence to those embarking on this significant life milestone.
Debunking Myths: The Dream Home Fallacy
A prevalent myth among first-time buyers is the idea of purchasing a 'dream home' right off the bat. This notion, often amplified by media portrayals and societal pressures, sets unrealistic expectations. The truth is, the first home is typically a stepping stone, a practical and financially feasible start to one's property journey.
Common Myths Debunked: Financial Misconceptions
Many first-time buyers fall prey to financial myths. One such misconception is the need for a massive deposit. While a substantial deposit can reduce future repayments, there are various loan options available for those with smaller savings. Another myth is the overemphasis on buying in 'perfect' locations, often leading to overlooking affordable and potentially profitable areas.
The Financial Realities of First-Time Home Buying
Navigating the financial landscape as a first-time buyer can be daunting. Key challenges include understanding mortgage intricacies, managing credit scores, and budgeting for not just the purchase, but ongoing homeownership costs. It's essential to have a realistic
financial plan
and possibly seek professional advice, such as a
mortgage broker
, to navigate these waters.
Alternative Approaches for First-Time Buyers
Contrary to popular belief, there are multiple pathways to homeownership. 'Rentvesting,' or renting in a desired location while owning property in a more affordable market, is an increasingly popular strategy. Exploring different property types, such as apartments or townhouses, can also provide a more accessible entry point into the market.
Adjusting Expectations for a Successful Purchase
First-time buyers should focus on long-term goals rather than short-term ideals. Adjusting expectations to align with financial realities and market conditions is key. This might mean prioritizing affordability and investment potential over perfection. Patience and flexibility are vital in making a wise and sustainable investment.
Prioritizing Affordability and Investment Potential
Realistic Budgeting: Adjusting expectations begins with a realistic assessment of your budget. While it's natural to desire a dream home, it's essential to prioritize affordability to avoid overextending financially. Consider your current financial situation, including income, expenses, and potential future changes.
Long-Term Investment Vision: Instead of focusing solely on immediate desires, adopt a long-term investment vision. Think about the property's potential for appreciation, the development of the neighborhood, and its suitability for your future needs. Prioritizing investment potential over short-term perfection ensures a more strategic and financially sound decision.
Affordability Factors: Assess not only the purchase price but also associated costs like property taxes, maintenance, and potential renovations. Being mindful of these factors helps in setting realistic expectations and avoiding financial strain.
Patience and Flexibility in Decision-Making
Market Conditions: Real estate markets can be dynamic, and conditions may vary. Exercise patience and stay informed about market trends. Avoid making hasty decisions influenced solely by short-term market fluctuations. A well-timed and well-researched purchase is often more rewarding in the long run.
Property Search Flexibility: While it's natural to have specific criteria in mind, be open to adjusting your property search criteria based on market realities. This flexibility increases the likelihood of finding a property that aligns with your long-term goals and budget.
Negotiation and Timing: Patience plays a significant role in negotiation. Waiting for the right time to make an offer or negotiating patiently with sellers can lead to better deals. Rushing through negotiations may result in compromises that can impact your long-term satisfaction with the purchase.
Success Stories: Real-Life Examples
There are countless success stories of first-time buyers who started with modest properties and gradually worked their way up. These stories often involve strategic compromises, such as buying in up-and-coming areas or opting for smaller properties, demonstrating that a dream home is often a journey, not a starting point.
The path to homeownership is unique for everyone and often fraught with myths that need debunking. By understanding the realities of the property market and adjusting expectations, first-time buyers can make informed, confident decisions. Remember, the first home is just the beginning of your property journey and property investment.
Frequently Asked Questions
What are some common myths about first-time home buying?
There are several myths, such as needing a perfect credit score, requiring a large down payment, and the idea that renting is always cheaper than buying.
Do I need a perfect credit score to buy my first home?
No, while a good credit score helps, there are options available for those with less than perfect credit scores.
Is a 20% down payment mandatory for purchasing a home?
No, there are various loan programs available that allow for lower down payments, some as low as 3-5%.
Can first-time homebuyers get assistance with their purchase?
Yes, there are several first-time homebuyer programs and grants available to assist with down payments and closing costs.
Can I buy a home with a low income?
Yes, there are programs designed to help low-income individuals become homeowners.
Should I only consider the price of the home when buying?
No, other factors like location, property taxes, homeowners association fees, and future resale value should also be considered.
Zippy Financial is an award-winning mortgage brokerage specialising in home loans, property investment, commercial lending, and vehicle & asset finance. Whether you are looking to buy your first home, refinance or build your property investment portfolio, the team at Zippy Financial can help find and secure the right loan for you and your business.
Louisa Sanghera is an award-winning mortgage broker and Director at Zippy Financial. Louisa founded Zippy Financial with the goal of helping clients grow their wealth through smart property and business financing. Louisa utilises her expert financial knowledge, vision for exceptional customer service and passion for property to help her clients achieve their lifestyle and financial goals. Louisa is an experienced speaker, financial commentator, mortgage broker industry representative and small business advocate.
Louisa Sanghera is a Credit Representative (437236) of Mortgage Specialists Pty Ltd (Australian Credit Licence No. 387025).
Disclaimer: This article contains information that is general in nature. It does not take into account the objectives, financial situation or needs of any particular person. You need to consider your financial situation and needs before making any decisions based on this information. This article is not to be used in place of professional advice, whether business, health or financial.