The Real Estate Market Soars Towards Record Highs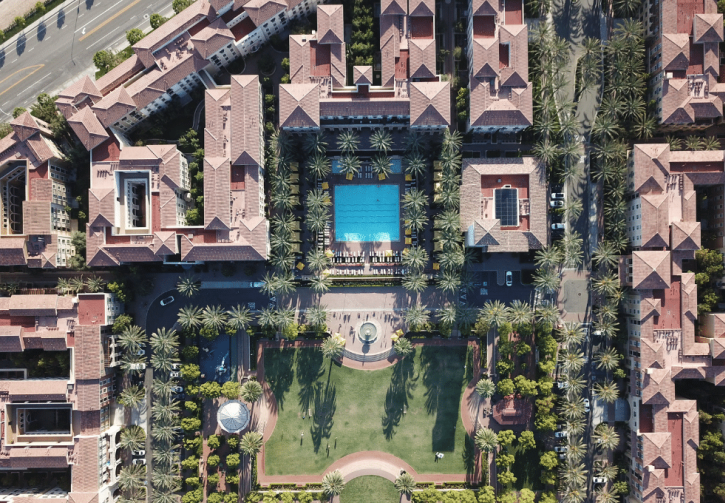 Australia's housing market is making a bigger comeback than Barbie.
The strength of the rebound has wiped out about half the losses recorded in the downturn between April 2022 and February 2023, when home values fell 9.1%. In fact, the value of Australia's housing market just hit $10 trillion again – the first time the total estimated value hit double digits since June 2022.
What is driving home prices higher?
CoreLogic says three factors are pushing up property values:
more people are arriving from overseas than are leaving. That is a lot of extra people looking for a place to live.
Use of savings, profit, and equity:
upgraders are using savings, equity, or profits from their home to buy their next place instead of borrowing more. This has seen demand for property stay strong even though rates have climbed higher.
the volume of homes listed for sale is a lot lower than in previous years. That spells competition between buyers, which is putting pressure on prices.
Will property prices keep rising?
Home values have been rising steadily. What happens from here hinges on how interest rates move, and whether the economy stays in good shape.
As a guide, CoreLogic is expecting some heat to come out of the market recovery by the end of 2023.
That is great news for home buyers and mortgage brokers if cooler prices are not the result of more rate hikes or a sluggish economy.
How do you get ready to buy your next home?
In today's environment of rapidly rising home values, home buyers can score a winning edge by having their ducks in a row before inspecting homes listed for sale.
Determining their borrowing power – 63% of those surveyed
Help to choose the right loan – 60% of those surveyed
Getting a home loan pre-approved – 56% of those surveyed
Applying for a loan – 55% of those surveyed
If you would like help in any of these areas, or you want to get into the market before prices rise further, call us to explore your home loan options.
Frequently Asked Questions
Why is the real estate market soaring?
Various factors contribute to the soaring real estate market, including low-interest rates, increased demand, and limited supply. The article provides a detailed analysis of these driving forces.
How do low-interest rates impact the real estate market?
Low-interest rates make borrowing cheaper, encouraging more people to take out mortgages and invest in real estate. This increased demand can drive up property prices.
Is the surge in the real estate market a short-term trend?
Predicting the long-term trajectory of the real estate market is complex and depends on various economic and external factors.
How does limited supply contribute to the rise in property prices?
When there's limited supply and high demand, property prices tend to increase. Fewer properties available in the market can lead to competitive bidding, pushing prices higher.
Are there any risks associated with the soaring real estate market?
Soaring real estate prices can pose risks such as property bubbles and affordability issues for first-time buyers.
How can potential buyers navigate the soaring real estate market?
Buyers should stay informed about market trends, consider their financial position, and seek expert advice before making any investment decisions.
Zippy Financial is an award-winning mortgage brokerage specialising in home loans, property investment, commercial lending, and vehicle & asset finance. Whether you are looking to buy your first home, refinance or build your property investment portfolio, the team at Zippy Financial can help find and secure the right loan for you and your business.
Louisa Sanghera is an award-winning mortgage broker and Director at Zippy Financial. Louisa founded Zippy Financial with the goal of helping clients grow their wealth through smart property and business financing. Louisa utilises her expert financial knowledge, vision for exceptional customer service and passion for property to help her clients achieve their lifestyle and financial goals. Louisa is an experienced speaker, financial commentator, mortgage broker industry representative and small business advocate.
Louisa Sanghera is a Credit Representative (437236) of Mortgage Specialists Pty Ltd (Australian Credit Licence No. 387025).
Disclaimer: This article contains information that is general in nature. It does not take into account the objectives, financial situation or needs of any particular person. You need to consider your financial situation and needs before making any decisions based on this information. This article is not to be used in place of professional advice, whether business, health or financial.