Maximizing Mortgage Efficiency: The Power of Offset Accounts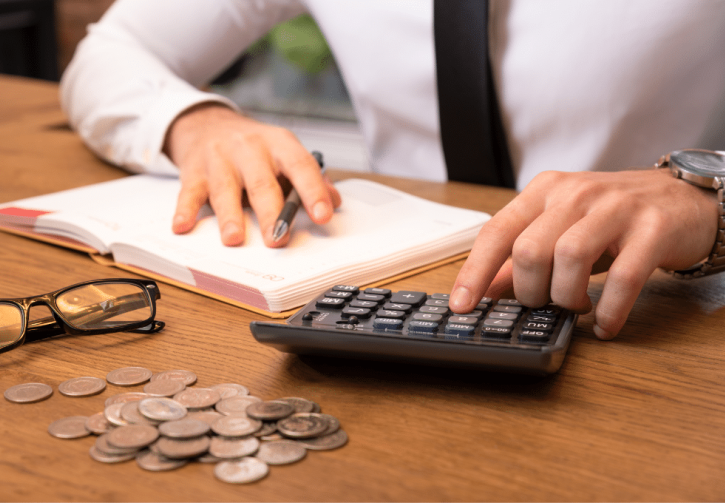 In today's dynamic financial environment, understanding and utilizing efficient mortgage strategies is crucial. One such strategy is the use of offset accounts, a tool that can significantly reduce the interest on your home loan and potentially shorten its term. This article delves into what offset accounts are, how they work, and the myriad benefits they offer to homeowners.
Understanding Offset Accounts
An offset account is a savings or transaction account linked to your home loan. The balance in this account is 'offset' against your home loan balance, meaning you're only charged interest on the difference. For instance, if you have a home loan of $500,000 and an offset account balance of $50,000, you will only be charged interest on $450,000.
Benefits of Using an Offset Account
The primary advantage of an offset account is the potential savings on interest payments. By maintaining a higher balance in your offset account, you can significantly reduce the amount of interest accrued over the life of your loan. This can also lead to a reduction in the overall term of your mortgage, allowing you to pay off your home loan faster.
Strategic Use of Offset Accounts
To maximize the benefits of an offset account, consider depositing your salary and other income directly into it. Additionally, using a credit card for daily expenses and paying it off in full each month can allow your offset account balance to remain higher for longer, thus reducing your interest payments even more.
Tax Implications and Considerations
Offset accounts can also have tax benefits. Unlike earning interest on a regular savings account, which is taxable, the money saved on your mortgage interest through an offset account is not considered taxable income. However, it's important to consult with a tax professional to understand any specific implications for your situation.
Who Can Benefit the Most?
Offset accounts can be particularly beneficial for certain types of borrowers, such as those who may refinance or move homes in the near future. First-time homebuyers and property investors can also find significant value in these accounts, provided they are used strategically.
Choosing the Right Offset Account
When selecting an offset account, consider factors such as account fees, limitations, and whether it is fully or partially offset. It's also important to ensure that the offset account is compatible with your specific home loan product.
Considering Account Fees and Charges
Annual Fees: Some offset accounts may have annual fees attached. It's crucial to weigh these fees against the potential interest savings to determine if the offset benefits justify the cost.
Transaction Fees: Assess any transaction fees associated with the offset account. While some accounts offer unlimited transactions without charges, others may have limitations or charges beyond a certain threshold.
Interest Rates: Explore how the interest rates on the offset account compare to other savings or transaction accounts. A competitive interest rate can contribute to maximizing the offset benefit.
Understanding Fully vs. Partially Offset
Fully Offset Accounts: In a fully offset account, the entire balance offsets against the home loan principal. This means that the interest is calculated on the outstanding loan amount minus the balance in the offset account. This type of offset account provides the maximum potential interest savings.
Partially Offset Accounts: A partially offset account offsets only a portion of the account balance against the home loan. This is usually a percentage, such as 50% or 80%. While it still reduces the interest payable, the savings are not as substantial as with a fully offset account.
Impact on Interest Savings: Choosing between fully and partially offset accounts depends on your financial goals. Fully offset accounts generally offer greater interest savings but may come with different features and fees.
Compatibility with Home Loan Product
Loan Compatibility: Ensure that the offset account is compatible with your specific home loan product. Different lenders may have variations in how they structure offset accounts, so it's important to choose one that aligns seamlessly with your mortgage.
Accessibility and Integration: Confirm how easily you can access and manage the offset account. Some accounts may offer online banking, mobile apps, and integration with other financial tools for convenient management.
Redraw Facilities: Understand if the offset account comes with redraw facilities. This feature allows you to access additional payments made into the home loan, providing flexibility in managing your finances.
Offset accounts are a powerful tool in the arsenal of any homeowner looking to efficiently manage their mortgage. By understanding and strategically using these accounts, with guidance from a mortgage broker, you can make significant strides in reducing your mortgage term and saving on interest payments.
Frequently Asked Questions
What is an Offset Account?
An offset account is a savings or transaction account linked to your mortgage. The balance in this account is offset daily against your home loan balance, reducing the interest you pay on your mortgage.
How Does an Offset Account Work?
The money in your offset account is used to reduce the balance of your home loan for interest calculation purposes. For example, if you have a $300,000 mortgage and $10,000 in your offset account, you'll only be charged interest on $290,000.
Can an Offset Account Save Me Money?
Yes, an offset account can save you money on interest payments, potentially cutting thousands of dollars and years off your home loan.
Are There Different Types of Offset Accounts?
Yes, there are full and partial offset accounts. A full offset account offsets 100% of its balance against your loan, while a partial offset account only offsets a portion of its balance.
Can I Access Funds in My Offset Account?
Yes, funds in an offset account are usually easily accessible, similar to a regular checking account, providing both flexibility and convenience.
How Does an Offset Account Compare to Making Extra Repayments?
Both strategies can reduce interest payments, but an offset account offers more flexibility, as you can access your funds if needed.
Zippy Financial is an award-winning mortgage brokerage specialising in home loans, property investment, commercial lending, and vehicle & asset finance. Whether you are looking to buy your first home, refinance or build your property investment portfolio, the team at Zippy Financial can help find and secure the right loan for you and your business.
Louisa Sanghera is an award-winning mortgage broker and Director at Zippy Financial. Louisa founded Zippy Financial with the goal of helping clients grow their wealth through smart property and business financing. Louisa utilises her expert financial knowledge, vision for exceptional customer service and passion for property to help her clients achieve their lifestyle and financial goals. Louisa is an experienced speaker, financial commentator, mortgage broker industry representative and small business advocate.
Louisa Sanghera is a Credit Representative (437236) of Mortgage Specialists Pty Ltd (Australian Credit Licence No. 387025).
Disclaimer: This article contains information that is general in nature. It does not take into account the objectives, financial situation or needs of any particular person. You need to consider your financial situation and needs before making any decisions based on this information. This article is not to be used in place of professional advice, whether business, health or financial.