Property Investment Australia: Dos and Don'ts for Aspiring Investors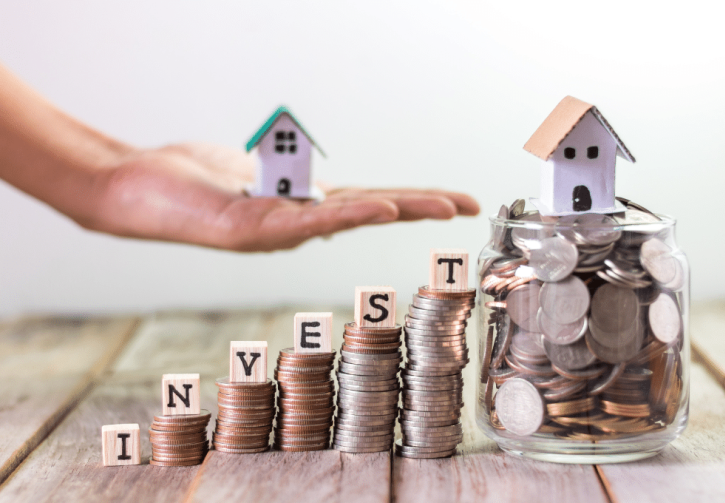 The allure of property investment Australia is undeniable. With its potential for significant returns and the stability of a tangible asset, many are drawn to the prospect of building wealth through real estate. However, like any investment venture, property investment comes with its complexities and risks. Strategic planning, informed decision-making, and awareness of common pitfalls are crucial for success.
The Strategic Investor's Mindset
In the dynamic world of property investment Australia, adopting a strategic approach is paramount. This means focusing on long-term goals, ensuring financial stability, and having a deep understanding of market trends. Continuous learning and staying updated with the latest in property market dynamics, economic factors, and investment property interest rates in Australia can set you apart from the novice investor.
Essential Dos for Property Investment
Do Analyze Market Trends:
Before you invest in property Australia, it's vital to understand market dynamics. This includes property values, rental demand, demographic shifts, and other factors that can influence your investment's profitability.
Do Consider the Location Strategically:
The age-old adage, "location, location, location," holds true. Proximity to amenities, future development plans in the area, and potential for growth can significantly impact your investment's value.
Do Calculate Potential Returns and Expenses:
Conduct a thorough financial analysis. Consider potential rental income, unforeseen expenses, and the current investment property interest rates in Australia to gauge your expected returns.
Do Consult with Financial Experts:
Financial advisors, mortgage brokers, and tax professionals can offer invaluable insights, helping you make informed investment decisions tailored to your financial goals.
Do Explore Diverse Financing Options:
With various mortgage products and investment loans available, researching and comparing can secure you favorable terms and interest rates.
Critical Don'ts for Property Investment
Don't Neglect Due Diligence:
Skipping thorough property inspections, legal checks, or neighborhood assessments can lead to costly mistakes.
Don't Base Decisions on Emotions:
While it's natural to have personal biases, it's essential to base your investment decisions on solid data and investment criteria.
Don't Ignore Tax Implications:
Property investment in Australia comes with specific tax benefits and obligations. Consulting with a tax professional can ensure you're maximizing benefits while staying compliant.
Don't Underestimate Ongoing Costs:
Maintenance, property management fees, and potential vacancy periods can impact your returns. Budgeting for these can save you from unexpected financial strains.
Leverage professional networks, join investor groups, and consider partnership opportunities. Diversifying risk and pooling resources can enhance your investment strategy.
Property investment in Australia offers a world of opportunities for those willing to approach it with professionalism, a strategic mindset, and informed decision-making. As you embark on your property investment journey, remember that education, due diligence, and expert consultation are your best allies.
Frequently Asked Questions
What is property investment in Australia?
Property investment in Australia refers to the act of purchasing real estate properties with the intention of generating a return on investment, either through rental income, property appreciation, or both.
Why is property investment popular in Australia?
Australia's stable economy, growing population, and consistent property market growth make it an attractive destination for both domestic and international investors.
How can I ensure a successful property investment in Australia?
Success in property investment often comes from a combination of thorough research, financial preparedness, understanding the market, and seeking advice from professionals.
Is it essential to consult with a property expert or advisor?
While not mandatory, consulting with a property expert or advisor can provide valuable insights, reduce risks, and help investors make informed decisions.
How does the Australian property market compare to other countries?
The Australian property market is known for its stability, consistent growth, and investor-friendly regulations, making it a preferred choice for many global investors.
What factors should I consider before investing in Australian property?
Factors to consider include property location, type of property, potential rental yield, capital growth prospects, local amenities, and future infrastructure developments.
Zippy Financial is an award-winning mortgage brokerage specialising in home loans, property investment, commercial lending, and vehicle & asset finance. Whether you are looking to buy your first home, refinance or build your property investment portfolio, the team at Zippy Financial can help find and secure the right loan for you and your business.
Louisa Sanghera is an award-winning mortgage broker and Director at Zippy Financial. Louisa founded Zippy Financial with the goal of helping clients grow their wealth through smart property and business financing. Louisa utilises her expert financial knowledge, vision for exceptional customer service and passion for property to help her clients achieve their lifestyle and financial goals. Louisa is an experienced speaker, financial commentator, mortgage broker industry representative and small business advocate.
Louisa Sanghera is a Credit Representative (437236) of Mortgage Specialists Pty Ltd (Australian Credit Licence No. 387025).
Disclaimer: This article contains information that is general in nature. It does not take into account the objectives, financial situation or needs of any particular person. You need to consider your financial situation and needs before making any decisions based on this information. This article is not to be used in place of professional advice, whether business, health or financial.