Maintaining Stability During Rising Interest Rates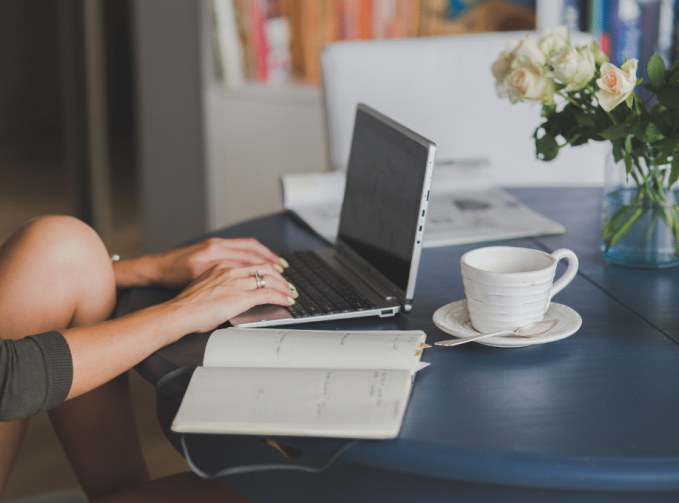 In an economic climate where interest rates are on an upward trajectory, understanding and adapting to these changes is crucial for maintaining financial stability. The phenomenon of rising interest rates has far-reaching implications, particularly for mortgage holders and investors. This article delves into strategies to navigate these turbulent times effectively.
Understanding the Phenomenon of Rising Interest Rates
Interest rates are a critical component of the economic landscape, influencing everything from consumer spending to investment decisions. Central banks around the world, including the Reserve Bank of Australia, adjust interest rates to manage economic growth and control inflation. When interest rates rise, it signals a shift in economic policy, often in response to factors like inflation concerns or strong economic growth.
Why Do Interest Rates Rise?
Interest rates rise for various reasons, including efforts to curb inflation, manage economic growth, and respond to global economic conditions. Inflation decreases the purchasing power of a currency, and rising interest rates can help counter this by making borrowing more expensive and reducing spending.
Strategies for Mortgage Stability
As interest rates rise, mortgage holders face the challenge of managing higher repayments. Here are some strategies to maintain stability:
Review and Negotiate Your Loan:
Regularly assessing your mortgage can reveal opportunities for better rates or beneficial features like offset accounts.
Explore Refinancing Options:
With interest rates rises, it's wise to look at offers from other lenders. Avoiding the "loyalty tax" by switching to a loan with a lower rate can lead to significant savings.
Keep an eye on your debt-to-income and loan-to-value ratios. These are crucial for maintaining the ability to switch to better rates and manage other debts effectively.
Budget and Expense Tracking:
A critical aspect of financial stability is managing your expenses. By keeping track of spending, you can allocate more towards your mortgage repayments.
The Global Context and Investment Strategies
Rising interest rates have a significant impact on investments, including Foreign Direct Investment (FDI). Investors need to be aware of the global economic trends and how they influence local markets. Strategies include staying informed about economic news, factoring in higher financing costs, and considering the economic health of investment destinations.
Predicting future trends in interest rates and their impact is complex. However, staying informed and adaptable is key. Monitor inflation rates and economic news, and be prepared to adjust your strategies accordingly.
Maintaining stability during rising interest rates requires a proactive approach. By understanding why interest rates rise, regularly reviewing your mortgage, exploring refinancing options, and staying informed about global economic trends, you can navigate these changes effectively. Remember, consulting with financial experts, including professionals specializing in personal loan services, as well as mortgage brokers like Zippy Financial, can provide valuable guidance in these uncertain times.
Frequently Asked Questions
What causes interest rates to rise?
Interest rates typically rise in response to factors like inflation, economic growth, and changes in monetary policy by central banks.
How do rising interest rates affect my mortgage?
Rising interest rates can increase the cost of your mortgage repayments, especially if you have a variable rate loan.
What can I do to protect myself against rising interest rates?
Consider refinancing your mortgage, negotiating better rates, managing your debt ratios, and keeping a close eye on your budget and expenses.
What is the 'loyalty tax' in terms of mortgages?
The 'loyalty tax' refers to the phenomenon where existing borrowers pay higher interest rates compared to new customers at the same bank.
Why is budgeting important during times of rising interest rates?
Effective budgeting helps you allocate more funds towards mortgage repayments and manage your expenses better in a changing economic landscape.
What should I consider before switching lenders for a better rate?
Evaluate the costs involved in switching, including exit fees from your current loan and establishment fees for the new loan.
Do you want a hand with all the above? We can help you to refinance, consolidate your debts, manage application processes and much more.
Get in touch today and we can help you through the refinancing process, even if there is possibility of more rate rises to come.
Louisa Sanghera is an award-winning mortgage broker and Director at Zippy Financial. Louisa founded Zippy Financial with the goal of helping clients grow their wealth through smart property and business financing. Louisa utilises her expert financial knowledge, vision for exceptional customer service and passion for property to help her clients achieve their lifestyle and financial goals. Louisa is an experienced speaker, financial commentator, mortgage broker industry representative and small business advocate.
Louisa Sanghera is a Credit Representative (437236) of Mortgage Specialists Pty Ltd (Australian Credit Licence No. 387025).
Disclaimer: This article contains information that is general in nature. It does not take into account the objectives, financial situation or needs of any particular person. You need to consider your financial situation and needs before making any decisions based on this information. This article is not to be used in place of professional advice, whether business, health or financial.