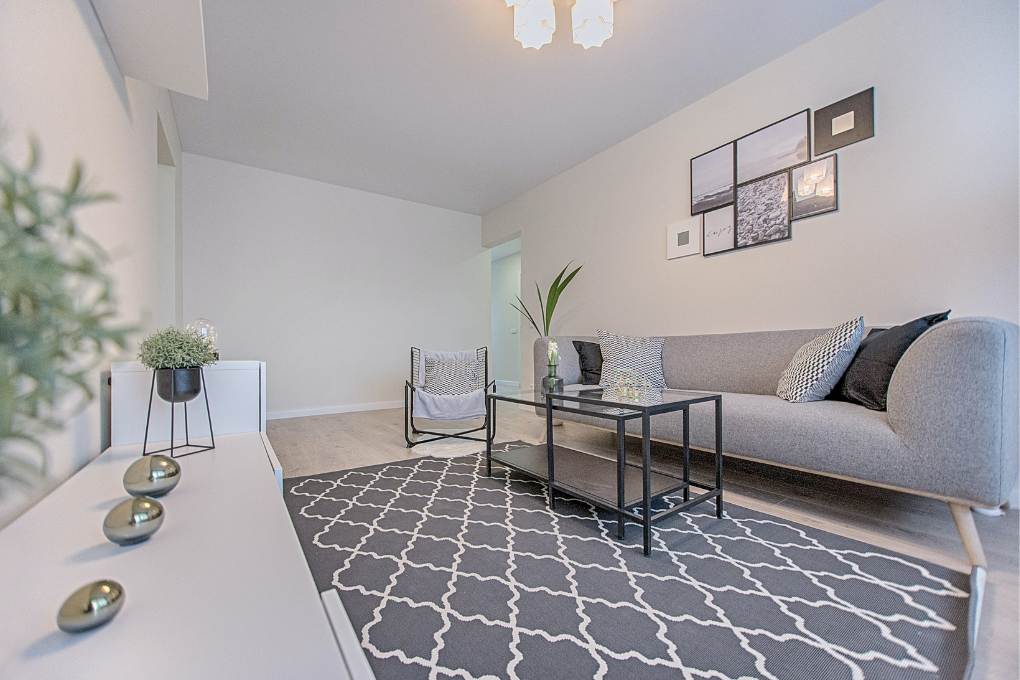 Buying a rental property is a popular way to invest, but where do you stand if the property you are interested in already has a tenant? 
2023 may provide promise with double-digital percentage gains for rental returns predicated in 11 out of the 14 major Australian residential markets, but what happens if the property you want to buy already has tenants?
Depending on your plans, this could be a major positive… with tenants in place, the rental income can roll in from day dot. But if you want to make changes to the property or the tenancy agreement, things can get more complex.
Here are the Ins and Outs of Buying an Investment Property with Tenants
Know your tenants
When you are buying an occupied property, it is wise to learn about the tenants. If the rental history shows that you have stellar tenants, that is great. You can have rent coming in straight asway, all without the need to advertise or go through applicants. But id the rental history is a grim read, you can't just switch tenants on a whim.
As the landlord, you are obligated to honour the existing lease. There is state and territory government legislation that you will need to adhere to as an owner, with certain processes and procedures to follow if you want to go down the road of ending a tenancy.
What is the condition of the property?
Be thorough in investigating the condition of the property and ask if there are any outstanding maintenance requests. This can help to avoids any unexpected costs. The owner is responsible for most repairs, so you need to ensure the property is maintained in a timely fashion as per the tenancy agreement.
If there is a list of things to be fixed, you will want to budget for it.
What if you want to make changes?
You are obligated to hour the term of the existing lease, which means if you want to make changes to the tenancy agreement (like increasing the rent), you will need to wait.
If you want to make non-routine renovations to the property during the lease period, you will need to negotiate with the tenants. Extensive renovations could affect their enjoyment of the property, which may mean the reject the request to carry out works and you will have to wait until the lease expires.
The only way you can make changes while the lease is in place is if there is a mutual agreement with the tenants.
Property management
A good property manager will fill you in on your obligations and maintain the smooth running of the tenancy. If you like the way things have been handles, you can choose to stick with the existing manager. But if you want to change, you can. You will most likely have to provide a notice period to the property manager, and the duration depends on the state or territory the property is located in.
Alternatively, you can decide to manage the tenancy yourself, just be sure you are across all the legislation. Property management can be a demanding job, so make sure you know what you are getting yourself into before taking it on!
Get in touch
Are you ready to jump into property investment? Get in touch today! We can help you navigate the process by finding suitable loans, unlocking existing equity and working out your borrowing power. 
Phone: 1300 855 022
Email: clientservices@zippyfinancial.com.au
---
Zippy Financial is an award-winning mortgage brokerage specialising in home loans, property investment, commercial lending, and vehicle & asset finance. Whether you are looking to buy your first home, refinance or build your property investment portfolio, the team at Zippy Financial can help find and secure the right loan for you and your business.
About the Author:
Louisa Sanghera is an award-winning mortgage broker and Director at Zippy Financial. Louisa founded Zippy Financial with the goal of helping clients grow their wealth through smart property and business financing. Louisa utilises her expert financial knowledge, vision for exceptional customer service and passion for property to help her clients achieve their lifestyle and financial goals. Louisa is an experienced speaker, financial commentator, mortgage broker industry representative and small business advocate.
Connect with Louisa on Linkedin.
Louisa Sanghera is a Credit Representative (437236) of Mortgage Specialists Pty Ltd (Australian Credit Licence No. 387025).
Disclaimer: This article contains information that is general in nature. It does not take into account the objectives, financial situation or needs of any particular person. You need to consider your financial situation and needs before making any decisions based on this information. This article is not to be used in place of professional advice, whether business, health or financial.