Recognizing the Warning Signs: How to Spot Potential Bad Tenants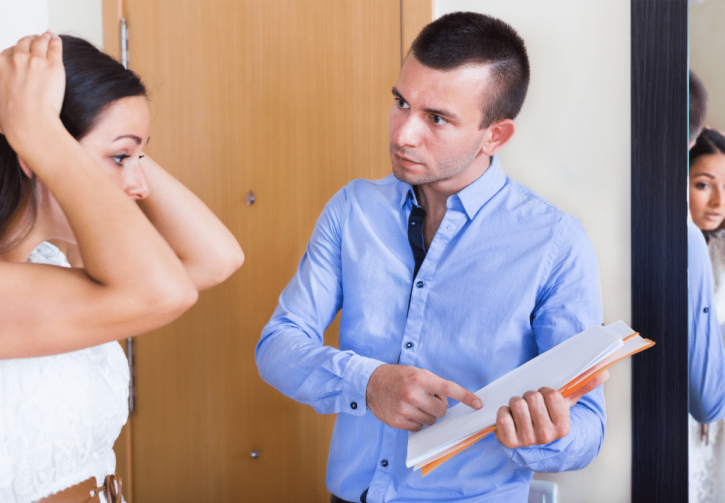 In the world of property rental, the tenant-landlord relationship is paramount. While many tenants are responsible and respectful, there are those who can cause significant stress, financial loss, and property damage. Recognizing the early warning signs of potential bad tenants can save landlords from future headaches. This guide will delve into the red flags to watch out for and how to navigate the challenges posed by problematic tenants.
The Crucial Role of Tenant Screening
Tenant screening is not just a formality; it's a protective measure. Dealing with problematic tenants can lead to:
Financial losses from unpaid rents or property damages.
Legal complications from eviction processes.
Emotional stress and strained landlord-tenant relationships.
A thorough screening process acts as the first line of defense against these potential issues.
Unmasking the Warning Signs
Incomplete or Evasive Application:
A tenant unwilling to provide complete information or who is vague in their responses may have something to hide. Always insist on comprehensive answers.
Stability is a positive trait in a tenant. If a potential renter has moved multiple times in a short span, it's essential to understand why.
Beyond rental payments, look for signs of financial instability like bankruptcies, frequent job changes, or a history of late payments on other obligations.
Negative or Absent References:
Past behavior is often an indicator of future actions. If a tenant cannot provide references or if previous landlords report issues, proceed with caution.
Overly Critical or Defensive Behavior:
Tenants who are quick to question the application process or who become defensive easily can be challenging to deal with in the long run.
Always cross-reference the information provided. Discrepancies can indicate dishonesty.
Reluctance for Background or Credit Checks:
These checks are standard for a reason. A hesitant tenant might have a problematic history.
Modern Tools for Tenant Screening
In today's digital age, several tools can simplify the tenant screening process:
Online platforms offer comprehensive background and credit checks.
Professional services can verify references and provide detailed reports.
Landlords can join online forums or groups to share experiences and seek advice.
While tools and checks are vital, never underestimate the power of intuition. If something feels off, it's worth taking a closer look. However, always ensure that decisions are based on facts and evidence to avoid potential legal complications.
Dealing with Problematic Tenants
When faced with troublesome tenants, it's crucial to understand your rights and obligations. Here's what you should do:
Evicting Problematic Tenants:
Get familiar with your local eviction laws and strictly adhere to the legal eviction process to avoid complications.
Reporting Problematic Tenants:
If you're dealing with challenging tenants and need to know how to report bad tenants, consider the following:
In severe cases, landlords have the option to report problematic tenants to credit bureaus or tenant databases. However, always ensure that your actions comply with the law.
The tenant-landlord relationship is a two-way street. By recognizing the warning signs of potential bad tenants, landlords can ensure a harmonious relationship, safeguard their properties, and maintain a steady rental income. Always prioritize thorough screening and trust your instincts, but ensure that every decision is backed by evidence, fairness, and consider seeking advice on asset finance to manage property-related financial planning effectively.
By following this guide, landlords can navigate the challenges of property rental with confidence, ensuring a positive experience for both parties, and consider seeking advice from a mortgage broker for financial aspects related to their property investments.
Frequently Asked Questions
What are the common warning signs of a bad tenant?
Late payments, frequent complaints from neighbors, and a history of evictions can be red flags indicating a potentially bad tenant.
How can I verify a tenant's rental history?
You can ask for references from previous landlords and conduct a thorough background check to verify a tenant's rental history.
Is it possible to spot a bad tenant before they move in?
Yes, by conducting interviews, checking credit reports, and verifying employment, you can often spot warning signs before a tenant moves in.
Can I refuse to rent to someone based on a bad feeling?
While instincts are important, it's crucial to base rental decisions on factual information and not discriminate unlawfully.
Should I rent to someone with a history of evictions?
Multiple evictions could be a serious concern, indicating a pattern of problematic behavior. Each case should be evaluated individually.
How can I protect my property from bad tenants?
A solid lease agreement, regular property inspections, and clear communication can help protect your property from the negative impacts of bad tenants.
Zippy Financial is an award-winning mortgage brokerage specialising in home loans, property investment, commercial lending, and vehicle & asset finance. Whether you are looking to buy your first home, refinance or build your property investment portfolio, the team at Zippy Financial can help find and secure the right loan for you and your business.
Louisa Sanghera is an award-winning mortgage broker and Director at Zippy Financial. Louisa founded Zippy Financial with the goal of helping clients grow their wealth through smart property and business financing. Louisa utilises her expert financial knowledge, vision for exceptional customer service and passion for property to help her clients achieve their lifestyle and financial goals. Louisa is an experienced speaker, financial commentator, mortgage broker industry representative and small business advocate.
Louisa Sanghera is a Credit Representative (437236) of Mortgage Specialists Pty Ltd (Australian Credit Licence No. 387025).
Disclaimer: This article contains information that is general in nature. It does not take into account the objectives, financial situation or needs of any particular person. You need to consider your financial situation and needs before making any decisions based on this information. This article is not to be used in place of professional advice, whether business, health or financial.