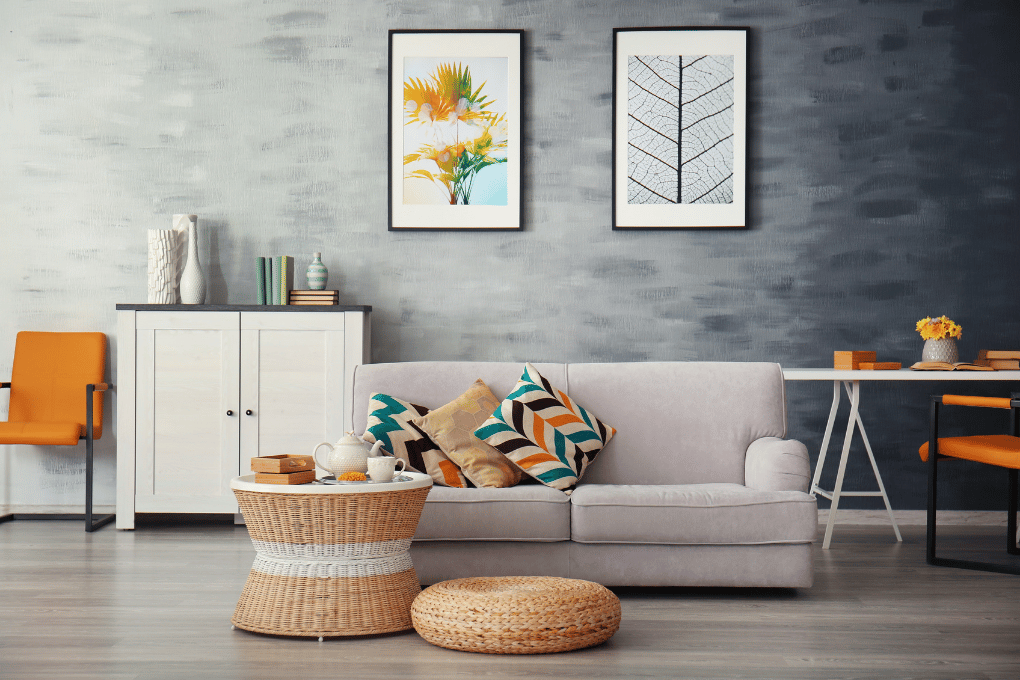 They say you should never judge a book by its cover, but the truth is, we are all influenced by the way homes are presented.
Whether it's the cover of a book, the clothes someone wears or how a home is decorated, presentation is important. In fact when it comes time to sell your house, presentation is not just important, it's crucial – as it feeds directly into the price you can expect to fetch.
In recent years a number of businesses have popped up to help people style their homes for sale, with anecdotal evidence that property styling can add tens of thousands of dollars to the ultimate sale price.
One of my very clever clients decided that she wanted to style her home in an effort to help property shoppers fall in love with it. The only problem? She was getting quotes of between $6,500 and $8,000 to stage the house for a period of 6-8 weeks. And of course, she wouldn't get to keep any of the lovely items placed around her home!
If you have the budget to spend this money, it can be well worth the investment, as a beautifully staged home can attract more buyers and encourage more offers, ultimately pushing the price up.
But if you are a little creative and want to save some money, you could do what my client did. In the end, she decided to stage the home herself. She went shopping and bought a few key items – taking out the major expense of the sofa, which set her back $1,200, she spent around $1,500 in total on a range of different items of furniture and accessories.
Home Styling Shopping List:
| | |
| --- | --- |
| Coffee table | $70 |
| Dinner table | $80 |
| Dinner chairs | $200 |
| Paris pic | $40 |
| Doona cover | $250 |
| 3x bed sheets | $120 |
| Pillows 2x | $10 |
| Console | $35 |
| Stack tables | $30 |
| Couch | $1,200 |
| Balcony plants | $100 |
| Bathroom set | $30 |
| Mirror | $45 |
| George Jensen bowl | $35 |
| Table runner | $20 |
| Bed | $20 |
| Bed | $120 |
| Bedside tables | $300 |
| Bedside lamps sets | $75 |
| | $2,780 |
The best part is, while she is going to take her new bedding and the sofa with her to her new home, she plans to re-sell everything else. Even if she only sells each item for 50% of what she paid, she will still reduce her out of pocket costs substantially.
Her total spend was $2,780. If she sells the bits and pieces she doesn't need for around $600-800, her total outlay will be around $2,000.
The moral of the story: you don't have to be out of pocket by thousands and thousands of dollars to stage your home!
Which Areas of Your Home Should You Style?
If you're working with a small budget, stick with the key areas that really "sell" your home: the kitchen, the bathrooms, any outdoor space, and the master bedroom. If you can get these spaces looking the best they possibly can, you'll be more likely to have buyers seeing your property in its best possible light.
The benefits of staging your home are not only found in the fact that you can de-personalise the space and make it look like something out of a magazine, but you can also help potential buyers imagine themselves living in the space.
Brunch on the courtyard patio… The dining table set for six guests… comfy, bright cushions added to the outdoor furniture… a bathroom filled with candles and bath salts, ready for a relaxing break…
These are all small but effective ways you can style and stage your home so that a would-be buyer can really imagine the best ways to use and live in the space.
It all goes to show, with some creativity and a keen eye for a bargain, you can have your home looking fresh, clean and stylish – and ready for buyers to submit an offer!
This article contains information that is general in nature. It does not take into account the objectives, financial situation or needs of any particular person. You need to consider your financial situation or needs before making any decisions based on this information.