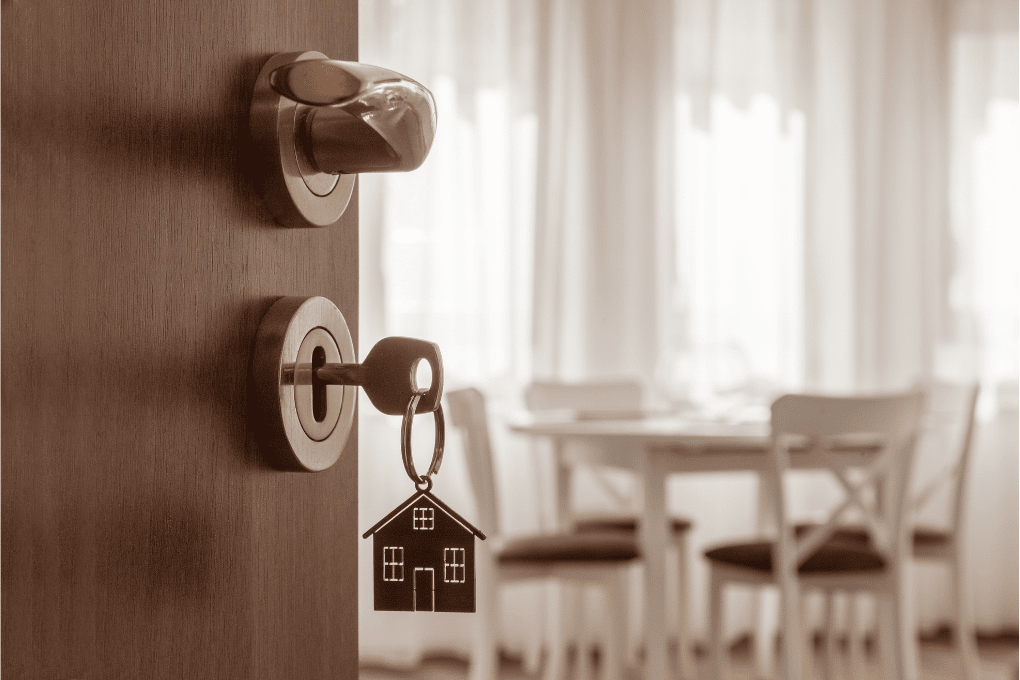 New research shows that in many suburbs across Australia, it may actually cost you less money to buy your home and pay a mortgage, rather than renting.
The research, released by Aussie Home Loans in conjunction with CoreLogic, reveals that many Aussies would actually be better off making home loan repayments than paying a landlord.
In fact, more than half of the country would be financially better off if they owned their home!
The Buy vs Rent Report has analysed suburbs across Australia where mortgage repayments are cheaper than rental payments, and it found that over half (52.2 per cent) of Australian suburbs would be cheaper for homeowners than for renters.
The research is based on:
A 30-year loan term
Principal and interest repayments
35% three-year fixed rate loan
But even those who prefer a variable interest rate may be better off.
Based on a variable home loan rate of 3.65%, the report found that 1 in 3 households (or 32.9%) would find it cheaper to pay down a mortgage than pay rent on a house.
These results are hardly surprising, given the fact that mortgages are currently the cheapest they've ever been. Interest rates are now at lows we've never witnessed – I've certainly never seen mortgage interest rates this cheap, and I began working in the industry 30 years ago.
The really interesting part to me is that these interest rates are also quite conservative. Since the last RBA rate cut, it's now possible for us to find you a fixed-rate home loan with an interest rate beginning with a 1.
Even for those of you who prefer the flexibility of a variable rate loan, there are many rates on the market that are far more competitive that 3.65%.
In any event, this research is good news for you, as it means your dreams and aspirations of buying your first or next home may be closer than you think.
How Close Are You to Buying Your Home?
For those who are interested in buying a home, there are a few things you need to know.
First of all, the good news: the requirements for saving a deposit for first homebuyers is now far lower than it has been in the past.
While many banks and lenders would prefer to see a 20% deposit, in the major capital cities at least, this is something of an unrealistic target.
The median property price in Sydney has been hovering around the $1m mark in recent years, which means a 20% deposit is worth around $200,000 – a figure that is far outside the average Aussie's ability to save.
Enter the First Home Loan Deposit Scheme (FHLDS) – a program run by the government, which allows first-time buyers to buy a home with just a 5% deposit, without having to pay lenders mortgage insurance.
As long as you can provide evidence of at least 5% in genuine savings, many banks and lenders will consider your loan application.
Now, what does genuine savings mean? It could be comprised of:
Small, regular deposits from to your savings account
Your tax refund
Compound interest and savings from a term deposit or high-interest savings account
Deposits to your account after selling unwanted goods, like tablets, iPhones or furniture you no longer need.
If saving a 5% deposit isn't quite achievable – or if you're not a first-home buyer, so you can't access the FHLDS – you may be able to buy a home if you're parents are willing to offer a family guarantee. This essentially means they're giving the bank some security over their own property, to help you get a loan for your property.
There are a number of other grants, schemes and incentives to help buyers get into the property market, including the First Home Owners Grant (FHOG); Home Builder, which provides owner-occupiers with a grant of $25,000 to build a new home or substantially renovate an existing one; the First home super saver scheme, designed to help you save more money for your deposit; and there are also a number of first-home buyer discounts and concessions off your stamp duty.
These grants and schemes offer the chance to save tens of thousands of dollars off the purchase price of your home – and with interest rates this low, make the prospect of home ownership the most affordable it's been in years.
This article contains information that is general in nature. It does not take into account the objectives, financial situation or needs of any particular person. You need to consider your financial situation or needs before making any decisions based on this information.