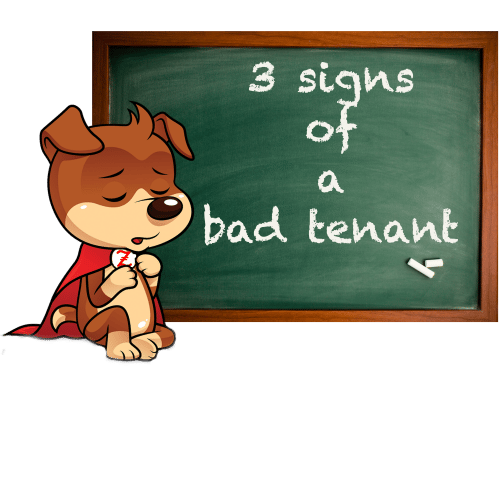 It's crucial that you carefully screen your potential tenants. But even with a stringent screening process, the occasional bad would-be tenants could slip under your radar.
You need to be cautious when you see red flags and it's vital that you are not tempted to approve an application just because you want the vacancy to be filled quickly. To help you out, we've put together 3 important things to look out for when vetting potential tenants …
No Rental Payment History – If your applicant can't show their rental payment history you need to run straight for the door. They are either trying to hide something from you or they don't have a good payment record. Either way, you need to run a thorough background check on them before considering them further.
Frequent Movers – There is something telling about tenants who have moved several times in a short amount of time. Some may have quite legitimate reasons (e.g. they need to move for work) but you need to do due diligence and check with previous landlords so see if there have been any problems with the applicant in the past.
Questions Every Part of Your Application Process – Does the applicant get agitated or annoyed when asked about their previous tenancy? If so, it's possible that you might have problems with them in the future. Lok out for this type of behaviour and be ultra particular. At the end of the day, it's your property and your investment and you need to protect it.
Ultimately, the best way to avoid bad tenants is to make decisions with your head and not your heart. Property investment is a business and as such doesn't mix well with emotions.
If you'd like for us to put you in touch with our affiliated investment companies with whom you can discuss your investment strategy just drop us an email to clientservices@zippyfinancial.com.au.