How to Get on Top of Your Money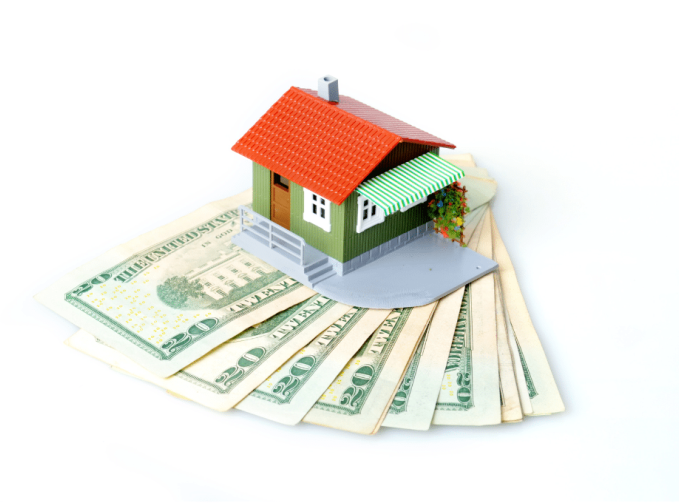 In today's fast-paced world, managing finances effectively is more crucial than ever. Whether you're considering options like "Can I get a loan on top of my mortgage?" or simply looking to streamline your budget, understanding how to get on top of your money is key to financial stability and success.
Smart Budgeting and Saving Techniques
The foundation of financial wellness starts with effective budgeting. Utilizing modern tools and apps can help you track your spending and savings with greater accuracy. It's also essential to build and maintain an emergency fund, which acts as a financial buffer in unexpected situations. This proactive approach ensures that you're prepared for life's unpredictable moments.
Debt Consolidation and Management
Debt can be a significant obstacle in achieving financial freedom. Understanding how to manage and consolidate debt, especially in relation to larger commitments like mortgages, is vital. It's important to explore options that might allow you to get a loan like, personal loan on top of your mortgage, if necessary, while also considering the long-term impacts on your credit score and overall financial health. Seeking guidance from a mortgage broker can provide valuable insights into managing such financial complexities.
Regularly reviewing and updating your insurance policies ensures that they align with your current life situation. From health to property insurance, these financial tools are essential in protecting your assets and providing peace of mind.
Investment and Wealth Building
Investing is a powerful tool for wealth building. Whether it's through property investment, stocks, or other avenues, understanding the market and making informed decisions is crucial. Additionally, optimizing your superannuation can significantly impact your financial status in the long run.
Technology and Financial Management
Embracing technology can revolutionize the way you manage your finances. From budgeting apps to digital banking, these tools offer convenience and efficiency, helping you stay on top of your money with ease.
The Power of Budgeting Apps
Real-Time Expense Tracking: Budgeting apps provide real-time tracking of expenses, allowing users to monitor their spending habits effortlessly. With automated categorization and instant updates, users gain immediate insights into where their money is going, facilitating informed financial decision-making.
Customized Budget Plans: These apps enable the creation of customized budget plans tailored to individual financial goals. Whether saving for a specific milestone or managing daily expenditures, budgeting apps empower users to set realistic targets and track their progress over time.
Expense Analysis and Trends: Advanced budgeting apps offer sophisticated analytics, presenting users with comprehensive expense analyses and trends. Identifying patterns in spending behavior becomes more accessible, enabling users to make proactive adjustments to their financial habits.
Digital Banking Advancements
Convenient Account Access:

Digital banking provides convenient and instant access to bank accounts. Through secure mobile apps or online platforms, users can check balances, review transaction history, and manage their accounts from anywhere, reducing the reliance on physical branches.

Mobile Deposit Features:

Digital banking often includes features like mobile check deposit, eliminating the need to visit a physical bank for routine transactions. Users can conveniently deposit checks using their smartphones, enhancing efficiency and saving valuable time.

Automated Bill Payments:

Set up automated bill payments through digital banking platforms. This feature streamlines the payment process, ensuring that bills are paid on time without the need for manual intervention. It minimizes the risk of late fees and simplifies financial management.
Getting on top of your finances requires a combination of smart budgeting, effective debt management, strategic investing, and the use of modern technology. By taking control of your money, you set the stage for a more secure and prosperous financial future. Remember, consulting with financial experts like Zippy Financial can provide tailored advice and services to meet your unique financial needs.
Frequently Asked Questions
What are the first steps to getting on top of my finances?
Start by creating a budget, tracking your expenses, and setting financial goals. This will give you a clear picture of your financial situation and help you make informed decisions.
How can I effectively budget to manage my money better?
Identify your income and expenses, categorize your spending, and prioritize essential expenses. Use budgeting tools or apps to keep track of your spending habits.
What strategies can I use to reduce my debt?
Focus on paying off high-interest debts first, consider consolidating debts for easier management, and avoid taking on new debts unnecessarily.
Is it important to have an emergency fund?
Yes, an emergency fund is crucial for financial security. It helps cover unexpected expenses without derailing your financial plans.
How often should I review my financial plan?
It's recommended to review and adjust your financial plan at least annually or whenever there are significant changes in your financial situation.
Can I get a loan on top of my mortgage, and is it advisable?
Yes, you can get a loan on top of your mortgage, but it's important to assess your ability to manage additional debt and consider the impact on your overall financial health.
Louisa Sanghera is an award-winning mortgage broker and Director at Zippy Financial. Louisa founded Zippy Financial with the goal of helping clients grow their wealth through smart property and business financing. Louisa utilises her expert financial knowledge, vision for exceptional customer service and passion for property to help her clients achieve their lifestyle and financial goals. Louisa is an experienced speaker, financial commentator, mortgage broker industry representative and small business advocate.
Louisa Sanghera is a Credit Representative (437236) of Mortgage Specialists Pty Ltd (Australian Credit Licence No. 387025).
Disclaimer: This article contains information that is general in nature. It does not take into account the objectives, financial situation or needs of any particular person. You need to consider your financial situation and needs before making any decisions based on this information. This article is not to be used in place of professional advice, whether business, health or financial.