Smart Suburb Selection: Essential Factors for a Successful Property Investment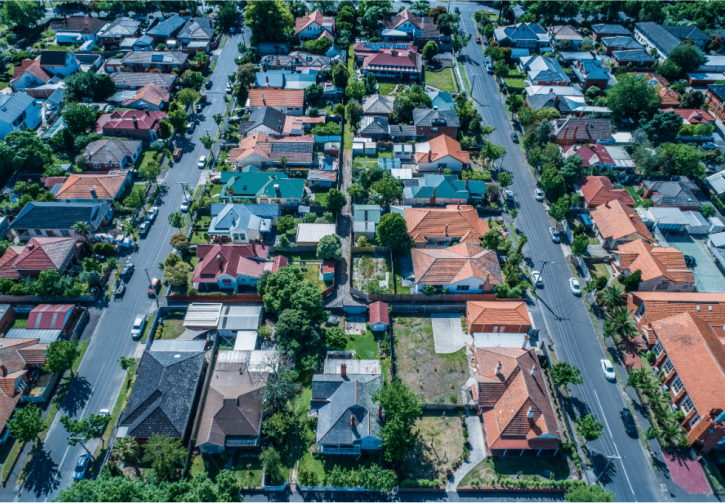 Investing in property is a significant decision that can lead to substantial financial rewards. However, the difference between a good and a great property investment often comes down to one critical factor: suburb selection. Understanding the nuances of this selection process is crucial for any investor aiming for successful property investment.
The Importance of Location in Property Investing
"Location, location, location," is the mantra often chanted in the real estate world, and for a good reason. The suburb you choose can influence the capital growth and rental yield of your investment. It's not just about the present appeal of a location but its potential for future growth and development.
Demographic trends provide invaluable insights into the types of properties in demand. A suburb experiencing a surge in young families will have different needs compared to one where retirees are flocking. Successful property investment hinges on anticipating these demographic shifts and understanding how they affect housing demand.
A suburb's economic health is reflected in its employment rates, local businesses' success, and the overall vibrancy of its economy. Property investing in areas with diverse and robust economic activities often leads to more stable and consistent capital growth.
Infrastructure and Development
Upcoming infrastructure projects can be a boon for property investors. New schools, hospitals, and transport links can significantly enhance a suburb's appeal, leading to increased property values. Keeping a finger on the pulse of planned developments can give investors a competitive edge.
Property Market Data Analysis
Data is the investor's best friend. Delving into property market data such as median prices, rental yields, and historical growth rates can reveal a suburb's investment potential. This analysis can help investors spot trends and make informed decisions.
The lifestyle a suburb offers can be a deal-maker or breaker. Proximity to cafes, parks, beaches, and schools can attract tenants and buyers alike. Successful property investment often involves looking for suburbs that offer a desirable lifestyle or have the potential to do so in the future.
Every investment carries risk, and property is no exception. From environmental hazards to economic downturns, assessing a suburb's risk factors is essential. A well-chosen suburb should balance potential risks with the promise of reward.
Expert Opinions and Success Stories
While expert opinions can guide investors towards promising suburbs, independent research is indispensable. Property investment success stories often highlight the importance of due diligence and personal initiative in the selection process, emphasizing the value of consulting with a mortgage broker for tailored advice.
Successful property investment is not just about buying a property; it's about buying the right property in the right suburb. By focusing on demographic trends, economic health, infrastructure, market data, lifestyle, and risk assessment, investors can make strategic decisions that lead to long-term success, particularly with the assistance of financial planning.
Remember, property investing is a journey that requires patience, research, and sometimes a bit of luck. But with a smart suburb selection strategy, you're well on your way to writing your own property investment success story.
Frequently Asked Questions
What makes a suburb ideal for property investment?
Consider factors like demographic trends, economic health, infrastructure development, lifestyle amenities, and risk assessment.
How does location affect property investment?
Location influences capital growth and rental yield, and it's important to consider both the current appeal and future potential of a suburb.
Why are demographic trends important in choosing a suburb?
Demographic shifts, like an influx of young families or retirees, affect housing demand and can guide investment decisions.
How does infrastructure development impact property values?
New schools, hospitals, and transport links can significantly enhance a suburb's appeal and increase property values.
How do I assess the risks of investing in a particular suburb?
Consider environmental hazards, economic downturns, and other potential risks, balancing them against the promise of reward.
What role does a mortgage broker play in property investment?
A mortgage broker can provide tailored advice, helping you understand financing options and make strategic investment decisions.
Zippy Financial is an award-winning mortgage brokerage specialising in home loans, property investment, commercial lending, and vehicle & asset finance. Whether you are looking to buy your first home, refinance or build your property investment portfolio, the team at Zippy Financial can help find and secure the right loan for you and your business.
Louisa Sanghera is an award-winning mortgage broker and Director at Zippy Financial. Louisa founded Zippy Financial with the goal of helping clients grow their wealth through smart property and business financing. Louisa utilises her expert financial knowledge, vision for exceptional customer service and passion for property to help her clients achieve their lifestyle and financial goals. Louisa is an experienced speaker, financial commentator, mortgage broker industry representative and small business advocate.
Louisa Sanghera is a Credit Representative (437236) of Mortgage Specialists Pty Ltd (Australian Credit Licence No. 387025).
Disclaimer: This article contains information that is general in nature. It does not take into account the objectives, financial situation or needs of any particular person. You need to consider your financial situation and needs before making any decisions based on this information. This article is not to be used in place of professional advice, whether business, health or financial.