Fostering Trust and Boosting Collaboration Through Team Building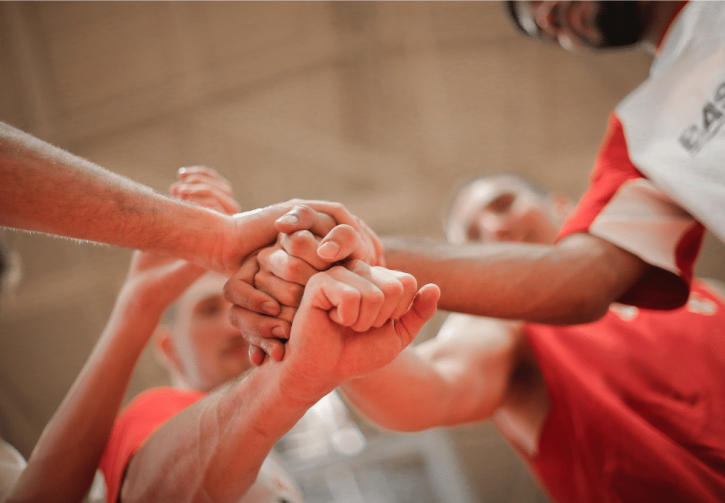 In today's fast-paced work environment, the importance of fostering a cohesive and collaborative team cannot be overstated. At the heart of this lies the concept of team building. Zippy Financial has always recognized the value of team building, and in this piece, we delve deeper into its significance and how it can transform workplace dynamics.
The Role of Team Building, Especially for Mortgage Brokers
Team building is far more than a trendy concept; it represents a strategic imperative for organizations, including mortgage brokerages, aimed at elevating productivity, communication, and the overall synergy within their teams. As mortgage brokers collaborate and form cohesive teams, they become more attuned to each other's strengths and weaknesses, thereby driving enhanced collaboration and efficiency. Beyond its immediate benefits, team building also nurtures a positive work culture within mortgage broker teams, reinforcing a sense of value and understanding among members.
Strengthening Collaboration Among Mortgage Brokers Through Team Building
Team building is not merely a buzzword; it's a strategic approach that mortgage brokers can employ to enhance productivity, communication, and the overall dynamics within their teams. When mortgage brokers bond through effective team building, they gain a deeper understanding of each other's strengths and weaknesses, ultimately leading to improved collaboration and efficiency, especially in the context of home loans. Moreover, team building fosters a positive work culture within mortgage broker teams, ensuring that members feel valued and understood in the realm of financial services.
Building Trust within a Team
Trust is the foundation of any successful team. But how to build trust in a team? It starts with open communication, understanding, and respect. Team building activities play a pivotal role here. When team members engage in tasks that require them to rely on each other, trust is naturally built. For instance, an activity where team members share personal stories can lead to better understanding and empathy. Over time, these activities foster a sense of reliability and trustworthiness among team members.
Real-life Success Stories
At Zippy Financial, we've witnessed the transformative power of team building firsthand, including our dedicated financial planners. One such instance was our annual team-building retreat. Post the retreat, not only did we see improved communication among team members, but there was also a noticeable increase in collaborative efforts, particularly among our financial planners. It was evident that the activities had broken down barriers and built trust, enhancing our financial planning services.
Tips for Effective Team Building
Before diving into team building, understand the dynamics of your team. What are their challenges? What do they hope to achieve?
Choose Relevant Activities:
Not all team building activities suit every team. Choose ones that align with your team's objectives.
Foster Open Communication:
Encourage team members to voice their opinions, concerns, and suggestions. An open dialogue can work wonders in building trust.
Team building is not a one-time event. Regular team-building sessions ensure sustained benefits.
Recognize and celebrate team achievements. This boosts morale and reinforces the importance of teamwork.
Frequently Asked Questions
What is the primary purpose of team building?
Team building aims to strengthen the bonds between team members, improve communication, foster trust, and enhance collaboration, leading to increased productivity and a harmonious work environment.
How does team building foster trust among team members?
Team building activities often place team members in situations where they must rely on one another to succeed. This reliance helps team members experience the dependability of their colleagues, leading to increased trust.
How often should teams engage in team building activities?
The frequency of team building activities can vary based on the team's needs. Some teams benefit from monthly sessions, while others might opt for quarterly or annual events.
How does team building boost collaboration?
Team building activities often require team members to collaborate to achieve a shared objective. Through these activities, team members learn to communicate effectively, delegate tasks, and leverage each other's strengths.
Are there any potential challenges to consider when planning team building activities?
Yes, it's essential to consider the diverse backgrounds, physical abilities, and comfort levels of team members. Activities should be inclusive and cater to the varied needs of all participants.
How can I measure the effectiveness of a team building session?
You can measure the effectiveness through feedback surveys, observing improvements in team dynamics, increased productivity, and monitoring the resolution of previous conflicts or challenges.
Zippy Financial is an award-winning mortgage brokerage specialising in home loans, property investment, commercial lending, and vehicle & asset finance. Whether you are looking to buy your first home, refinance or build your property investment portfolio, the team at Zippy Financial can help find and secure the right loan for you and your business.
Louisa Sanghera is an award-winning mortgage broker and Director at Zippy Financial. Louisa founded Zippy Financial with the goal of helping clients grow their wealth through smart property and business financing. Louisa utilises her expert financial knowledge, vision for exceptional customer service and passion for property to help her clients achieve their lifestyle and financial goals. Louisa is an experienced speaker, financial commentator, mortgage broker industry representative and small business advocate.
Louisa Sanghera is a Credit Representative (437236) of Mortgage Specialists Pty Ltd (Australian Credit Licence No. 387025).
Disclaimer: This article contains information that is general in nature. It does not take into account the objectives, financial situation or needs of any particular person. You need to consider your financial situation and needs before making any decisions based on this information. This article is not to be used in place of professional advice, whether business, health or financial.