6 Cash Flow Tips for Your Business During
COVID-19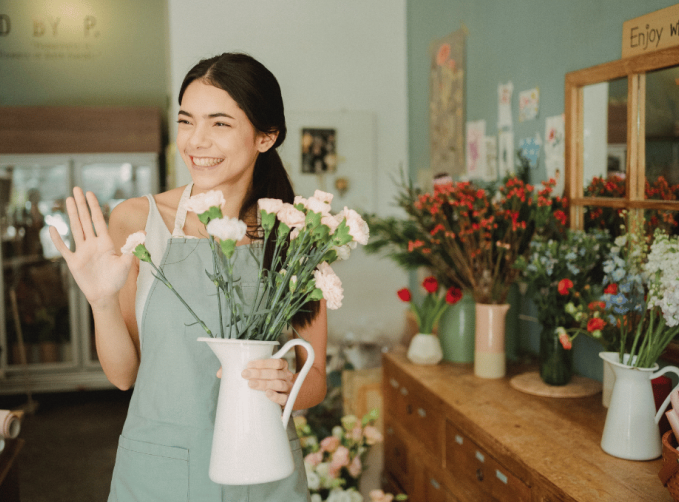 COVID-19 has impacted us all in one way or another and for many businesses, the stop-start-stop nature of the pandemic has crippled cash flow and made planning ahead more difficult to manage. Managing cash flow is one of the biggest issues business owners face and in the current economic climate, cash flow management is more critical than ever.
Your business's cash flow strategy this financial year is likely to depend on how the pandemic is impacting it.
Here are our six cash flow management strategies for businesses that are growing and for businesses that are struggling during COVID-19.
Find a Flexible Source of Funding
Strong cash flow is important for fast-growth businesses, which often have lots of cash tied up with debtors.
It is important to find a source of funding that grows as your business grows. With invoice finance, as your debtors grow, so does the line of credit you can access. Another consequence of fast growth can be a demand on the business to put in place more capital assets, such as vehicles and equipment. In these situations, asset finance can help a business get the assets they need to support their rapid growth.
Understand Your Business Costs
Understanding your business costs is vital for informed business decisions. It helps you determine the profitability of your operations and how to set prices. This includes both fixed and variable costs – the former generally stays the same (e.g. rent, utilities) while the latter changes depending on how well the business is doing (e.g. staff wages, stock).
When looking at fixed expenses, it's a matter of deciding which ones you can stop, delay or negotiate down for the time being, as some of those costs may no longer be applicable. For example, if you're a physical business that has had to temporarily shut its doors, could you put things like cleaning or photocopier support on hold or reduce the frequency?
Sometimes businesses can grow too fast for their suppliers to keep up with their demand for products. If you don't have the cash flow to pay your supplier for more products upfront, you can attempt to renegotiate terms with them or seek alternative finance options.
One option for any fast-growth business is trade finance, which ensures that the payment of suppliers is upfront so that they can meet their increased demand for products.
Cash Flow Forecast is Vital
It is not unusual for a small business to spend months winning big clients and then realise that they had not accounted for the cash flow implications of winning this new business. Putting a 13-week rolling cash flow forecast can help fast-growth businesses avoid cash flow issues.
Cash flow is often described as the "lifeblood" of businesses. Knowing what cash is likely to be coming in and what is likely to be going out, is vital for not only keeping the business alive, but to ensure it will thrive. Preparing a cash flow forecast will help you get a sense of your cash movements – you can then adjust where needed to meet your financial objectives.
Get in Touch with Funders and the Tax Office
With several recent state lockdowns and ongoing uncertainty in NSW, many businesses are doing it tough. It is crucial for businesses that are struggling through adverse conditions to talk to their financiers as soon as possible.
Talk to your funder about whether it is possible to restructure or to put in place moratoriums. Small and medium businesses should not put off talking to the ATO either – getting on the front foot with tax obligations is vital.
Additionally, contact your accountant or bookkeeper and check out the Australian Government business.gov.au website to see if your business is eligible for any federal or state COVID-19 support.
Look at Your Balance Sheet
To help secure working capital for your business, look to the assets on your balance sheet. Balance sheet assets can be a hidden resource for many businesses, your debtor's ledger, unencumbered plant and equipment and even inventory can be used to bring working capital back into the business.
If you'd like to find out more about any of these cash flow strategies or explore finance options that could help your business, get in touch with Zippy Financial today. The sooner we can run through your options with you, the better placed your business can be for the remainder of 2021 and beyond.
Frequently Asked Questions
What is the importance of finding a flexible source of funding during COVID-19?
A flexible source of funding is crucial as it grows with your business. Invoice finance and asset finance are examples that can help businesses meet their cash flow needs.
How can understanding my business costs help during the pandemic?
Knowing your fixed and variable costs allows you to make informed decisions. You can identify which costs can be delayed, stopped, or negotiated down, especially if your business is temporarily closed.
What are some strategies for negotiating with suppliers?
If your business is growing too fast for suppliers to keep up, you can renegotiate terms or seek alternative finance options like trade finance.
Why is cash flow forecasting vital?
A 13-week rolling cash flow forecast can help you understand your cash movements and adjust your financial objectives accordingly.
How can I manage my tax obligations during COVID-19?
It's crucial to talk to your financiers and the ATO as soon as possible. Being proactive about your tax obligations can help you navigate through adverse conditions.
How can I use my balance sheet to improve cash flow?
Your balance sheet assets, like debtor's ledger and unencumbered plant and equipment, can be used to bring working capital back into the business.
Where can I find more information on finance options for my business?
Zippy Financial offers various finance options and strategies that could help your business. Contacting them can provide you with tailored solutions for your specific needs.
Louisa Sanghera is an award-winning mortgage broker and Director at Zippy Financial. Louisa founded Zippy Financial with the goal of helping clients grow their wealth through smart property and business financing. Louisa utilises her expert financial knowledge, vision for exceptional customer service and passion for property to help her clients achieve their lifestyle and financial goals. Louisa is an experienced speaker, financial commentator, mortgage broker industry representative and small business advocate.
Louisa Sanghera is a Credit Representative (437236) of Mortgage Specialists Pty Ltd (Australian Credit Licence No. 387025).
Disclaimer: This article contains information that is general in nature. It does not take into account the objectives, financial situation or needs of any particular person. You need to consider your financial situation and needs before making any decisions based on this information. This article is not to be used in place of professional advice, whether business, health or financial.