The Art of Relocation: Comprehensive Tips for a Smooth Transition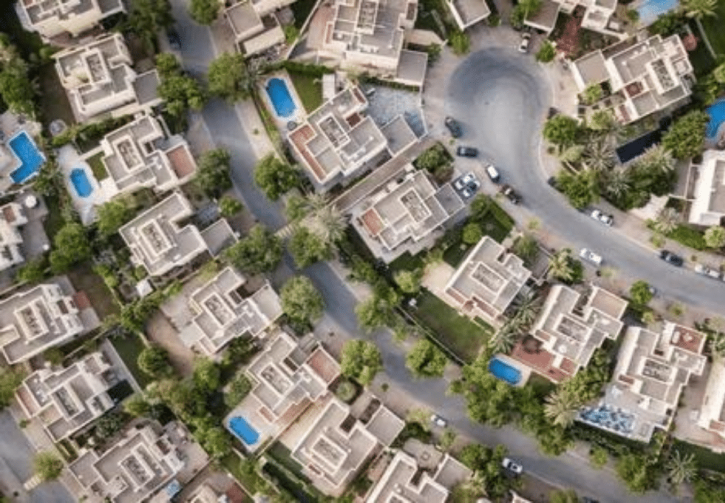 Relocating to a new town or city can be both exhilarating and daunting. Whether it's for a job opportunity, family reasons, or simply a change of scenery, ensuring a smooth transition is crucial. With proper research, planning, and the right mindset, you can turn the challenges of moving into a rewarding experience. Here's how to master the art of relocation for a smooth transition.
Research and Planning for a Smooth Transition
Research and Planning with the guidance of a mortgage broker for a smooth transition are crucial steps when relocating to a new place. This article will delve into effective strategies for conducting research and meticulous planning with the assistance of a mortgage broker to ensure a seamless transition to your new location.
Understanding the Local Market:
Before making the move, it's essential to get a grasp of the property values, rental rates, and market trends in your new location. Real estate agents can offer valuable insights, helping you make informed decisions and ensure smooth transition.
A detailed budget is your best friend when relocating. Factor in moving expenses, initial living costs, and potential unforeseen expenses to avoid financial surprises down the line and ensure smooth transition.
If you're moving with family, researching schools, healthcare facilities, and other amenities becomes paramount. It's not just about the house but the community and facilities that come with it for a smooth transition.
A comprehensive guide that explores every aspect of relocating to a new home. Whether you're moving across town or to a different city, this article will provide valuable insights and tips to help you navigate the entire moving journey successfully:
Professional Movers vs. DIY:
While the DIY approach might seem cost-effective, hiring professional movers can save you time, effort, and potential damage to your belongings. They have the expertise to ensure a smooth transition, making your move hassle-free.
Decluttering Before the Move:
A move is a perfect time to declutter. Organize your belongings and consider donating or selling items you no longer need. Not only does this reduce moving costs, but it also sets the stage for a fresh start in your new home.
Consider short-term rentals or staying with friends/family before committing to a permanent residence. This gives you time to familiarize yourself with the new area and make an informed decision about your long-term living situation.
Settling In for a Smooth Transition
A detailed resource designed to assist individuals and families as they adapt to new environments. This article offers practical advice and strategies to ensure a seamless adjustment when moving to a different location, covering everything from finding local amenities to fostering a sense of community.
Engaging with the Community:
Dive into local events, join clubs, or volunteer. These activities offer opportunities to meet new people and quickly integrate into your new community.
Financial Considerations:
While relocating, you might need to look into property taxes, a new mortgage, or refinancing options. It's essential to be financially prepared to ensure a smooth transition.
Moving can be emotionally challenging. Remember to be patient with yourself and seek support when needed. It's okay to feel a mix of emotions; with time, you'll adjust and feel at home.
It is a guide that explores the ways modern tech tools and digital resources can enhance various aspects of your daily life. This article will delve into how to make the most of technology to improve efficiency, productivity, and convenience in different areas of your personal and professional endeavors.
Virtual Tours and Online Research:
Technology has made it easier than ever to research a new location. From virtual property tours to online community forums, you can gather a wealth of information without leaving your current home.
Various apps and online tools can assist with budgeting, planning, and researching. Leveraging these resources can be invaluable for ensuring a smooth transition.
Relocating doesn't have to be a daunting task. With the right preparation, mindset, and resources, you can ensure a smooth transition to your new home. Remember, it's not just about the move but the new opportunities and experiences that await.
Frequently Asked Questions
What is the art of relocation?
The art of relocation refers to the process of planning, organizing, and executing a move, whether it's for personal or professional reasons, in a manner that ensures a seamless and stress-free transition.
Why is it important to plan for a smooth transition during relocation?
Planning for a smooth transition ensures that all aspects of the move are considered, reduces the risk of unforeseen challenges, and helps in settling into the new place more quickly and efficiently.
What are some essential tips for a successful relocation?
Some key tips include starting early, decluttering before the move, researching the new location, hiring reputable movers, and setting up essential services in advance.
What should I consider when choosing a new place to live?
Consider factors such as proximity to work or school, local amenities, safety, cost of living, and the overall vibe of the neighborhood.
How early should I start planning my relocation?
It's advisable to start planning at least two to three months in advance, especially if it's a long-distance move or involves international relocation.
What should I do upon arriving at my new location?
Upon arrival, prioritize setting up essential services, unpacking essential items, familiarizing yourself with the local area, and introducing yourself to neighbors.
Zippy Financial is an award-winning mortgage brokerage specialising in home loans, property investment, commercial lending, and vehicle & asset finance. Whether you are looking to buy your first home, refinance or build your property investment portfolio, the team at Zippy Financial can help find and secure the right loan for you and your business.
Louisa Sanghera is an award-winning mortgage broker and Director at Zippy Financial. Louisa founded Zippy Financial with the goal of helping clients grow their wealth through smart property and business financing. Louisa utilises her expert financial knowledge, vision for exceptional customer service and passion for property to help her clients achieve their lifestyle and financial goals. Louisa is an experienced speaker, financial commentator, mortgage broker industry representative and small business advocate.
Louisa Sanghera is a Credit Representative (437236) of Mortgage Specialists Pty Ltd (Australian Credit Licence No. 387025).
Disclaimer: This article contains information that is general in nature. It does not take into account the objectives, financial situation or needs of any particular person. You need to consider your financial situation and needs before making any decisions based on this information. This article is not to be used in place of professional advice, whether business, health or financial.