WHERE THERE IS A WILL AND GENUINE SAVINGS THERE IS A WAY!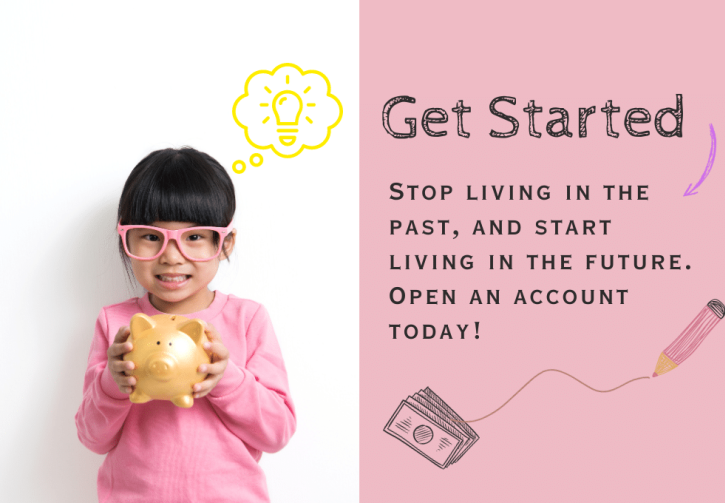 Inheritances can be a bittersweet part of life, but an inheritance alone won't always cut it when applying for a home loan. Having genuine savings can help show lenders that you have got what it takes to meet mortgage repayments.
Many older Australians have accumulated a decent amount of wealth throughout their years, it is not uncommon for some of their younger family members to receive help into the property market when they pass away. But an inheritance alone won't always cut it when applying for a home loan.
In addition, you may be expected to show proof of genuine savings. Being able to put money aside to meet repayments is music to lenders' ears.
What Counts as Genuine Savings?
Genuine savings are funds that show off your savings progress. Lenders generally look for genuine savings that amount to % of the property purchase price. They also like to see that these savings have been held or accumulated for a minimum of three months.
Regular deposits into a savings account over a three month period.

Term deposits held for at least three months.

Shares or managed funds held for at least three months.

A deposit paid to a real estate agent, builder or developer that was originally in a savings account prior to being paid.
Some lenders may also accept rental payment history as genuine savings. And some may accept equity in existing property, bonuses, cash gifts and even inheritance if it has been held in an account for at least three months, but then again… some may not.
Genuine savings policies often differ between lenders, so it is important to know just what will be accepted by the lender of choice and we can help with that
What does not count as genuine savings?
Here are examples of funds that lenders commonly do not consider:
Gift from parents or family.

First Home Owner's Grant (FHOG).

Borrowed funds, for example money taken from a

personal loan

.

Money from selling assets, for example selling a car to raise cash.

Tax refunds.
But ultimately it depends on the policy of the lender that you are applying with, because some of these examples, such as an inheritance, may be accepted under certain circumstances.
How can I use my inheritance to buy a property?
Some lenders will allow you to use your inheritance towards genuine savings, but with caveats. They will need proof that the money is in fact yours.
The lender may ask for a letter of validation from the executor of the will. They may want to see a copy of the will and grant probate, which proves that it is legally binding. They will also want proof the amount has been deposited into your bank account, or they will want proof from the executor (or solicitor) showing you have legal access to the money.
Furthermore, some lenders require you to hold the funds in your bank account for a minimum of three months before they will count an inheritance as genuine savings.
It is important to get clear on the requirements from the lender of choice.
Frequently Asked Questions
Why is having genuine savings important when applying for a home loan?
Genuine savings are crucial as they demonstrate to lenders the applicant's ability to manage finances and save money over time, reflecting financial discipline and reliability, which can increase the chances of loan approval.
What are considered as genuine savings?
Genuine savings typically include funds that have been accumulated over time in a savings account, term deposits, shares, or similar investment vehicles. They do not usually include gifts, tax refunds, or borrowed funds.
How can Zippy Financial assist individuals with genuine savings in securing a home loan?
Zippy Financial can guide individuals through the home loan process, offering expert advice and support in finding the right loan product that suits their needs and financial situation, especially focusing on leveraging genuine savings to secure better loan terms.
Can individuals without genuine savings still secure a home loan?
Yes, while having genuine savings can enhance loan approval chances, there are various loan products and lenders available that may accommodate individuals without genuine savings, depending on other financial factors and securities.
How does having a will relate to genuine savings and securing a home loan?
Having a will demonstrates a level of financial responsibility and planning. It reflects an individual's proactive approach to financial management, which, coupled with genuine savings, can be favorable in the eyes of lenders when applying for a home loan.
What are the benefits of consulting with a mortgage broker like Zippy Financial when exploring home loan options?
Consulting with Zippy Financial provides access to expert advice, personalized service, and a range of loan options from various lenders, ensuring that individuals find the most suitable and competitive home loan based on their unique financial circumstances and preferences.
If you are looking to use an inheritance for a home loan, give us a call. With different home loan policies for different lenders, it can be confusing. We can help you work out who accepts what for genuine savings and show you which lenders are willing to work with your inheritance.
Zippy Financial is an award-winning mortgage brokerage specialising in home loans, property investment, commercial lending, and vehicle & asset finance. Whether you are looking to buy your first home, refinance or build your property investment portfolio, the team at Zippy Financial can help find and secure the right loan for you and your business.
Louisa Sanghera is an award-winning mortgage broker and Director at Zippy Financial. Louisa founded Zippy Financial with the goal of helping clients grow their wealth through smart property and business financing. Louisa utilises her expert financial knowledge, vision for exceptional customer service and passion for property to help her clients achieve their lifestyle and financial goals. Louisa is an experienced speaker, financial commentator, mortgage broker industry representative and small business advocate.
Louisa Sanghera is a Credit Representative (437236) of Mortgage Specialists Pty Ltd (Australian Credit Licence No. 387025).
Disclaimer: This article contains information that is general in nature. It does not take into account the objectives, financial situation or needs of any particular person. You need to consider your financial situation and needs before making any decisions based on this information. This article is not to be used in place of professional advice, whether business, health or financial.