Crafting an Effective Education Savings Plan in Australia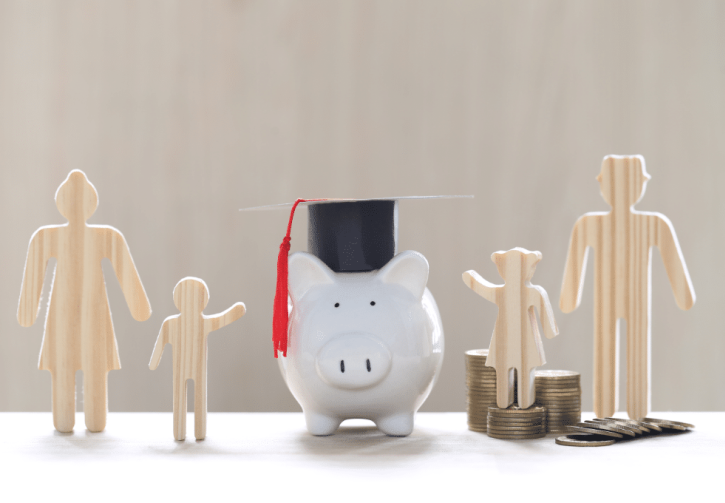 In today's rapidly changing educational landscape, having a robust education savings plan in Australia has never been more crucial. With the escalating costs of education, parents and guardians need a strategic financial blueprint to ensure their children's academic future. This guide will delve into the intricacies of crafting an effective savings plan tailored for educational needs in Australia.
Understanding the Basics of an Education Savings Plan
At its core, an education savings plan is a dedicated financial strategy designed to accumulate funds for future educational expenses. While it shares similarities with general savings plans, its primary focus is to cater to the rising costs associated with education, from primary school to tertiary institutions.
Why Opt for an Education Savings Plan?
Australia offers specific tax benefits for education savings plans, allowing your money to grow more efficiently.
These plans often provide flexibility in terms of contribution amounts and withdrawal timings, ensuring you can access funds when educational expenses arise.
Higher Potential Returns:
With the
right investment
strategy, education savings plans can offer returns that outpace traditional savings accounts.
Crafting Your Education Savings Plan: A Step-by-Step Guide
Assess Your Financial Standing:
Begin by taking a comprehensive look at your finances. Determine how much you can realistically set aside for the savings plan without compromising other financial obligations.
Define Your Educational Goals:
Are you aiming for local universities or considering international institutions? Understand the estimated costs associated with your preferred educational pathways.
Select the Right Financial Tool:
Australia boasts a range of financial instruments tailored for education savings. From investment bonds to specific education funds, choose the one that aligns with your financial goals and risk appetite.
Commit to Regular Contributions:
The key to a successful education savings plan is consistency. Regular contributions, even if modest, can accumulate significantly over time.
Periodically assess your plan's performance. If necessary, make adjustments to ensure you're on track to meet your educational financial goals.
Maximising the Potential of Your Education Savings Plan
Leverage Government Incentives:
Australia offers several schemes and incentives to boost education savings. Stay informed and take advantage of these opportunities.
Explore Scholarships and Grants:
These can significantly reduce the financial burden of education. Research available options and encourage your child to apply.
Consider Alternative Pathways:
Sometimes, non-traditional educational routes, such as online courses or part-time programs, can offer quality education at a fraction of the cost.
Crafting an effective education savings plan in Australia can be complex. It's beneficial to seek expert advice, especially from a mortgage broker, to navigate the nuances of financial planning. At Zippy Financial Group, we offer tailored solutions to help parents and guardians secure their children's educational future. Reach out to us for personalised guidance, and let a trusted mortgage broker assist you in this crucial journey.
Frequently Asked Questions
What is an education savings plan?
An education savings plan is a financial strategy designed to accumulate funds over time to cover future education expenses, such as tuition fees, books, and other related costs.
Why is it important to have an education savings plan in Australia?
With the rising costs of education in Australia, having a savings plan ensures that you have the necessary funds to support your child's academic pursuits without financial strain.
How early should I start an education savings plan?
The earlier you start, the better. Starting when your child is born or at a young age allows you to take advantage of compound interest and accumulate more funds over time.
What are the key components of an effective education savings plan?
Key components include setting clear financial goals, determining the amount needed, choosing the right savings or investment vehicle, and regularly reviewing and adjusting the plan as needed.
How much should I aim to save in my education savings plan?
The amount will depend on your child's education goals, the type of institution they plan to attend, and the duration of their studies. It's essential to factor in tuition fees, living expenses, and other related costs.
Can I access the funds in my education savings plan for other purposes?
While it's possible to access the funds, it's advisable to use them solely for education purposes to ensure you meet your savings goals.
Zippy Financial is an award-winning mortgage brokerage specialising in home loans, property investment, commercial lending, and vehicle & asset finance. Whether you are looking to buy your first home, refinance or build your property investment portfolio, the team at Zippy Financial can help find and secure the right loan for you and your business.
Louisa Sanghera is an award-winning mortgage broker and Director at Zippy Financial. Louisa founded Zippy Financial with the goal of helping clients grow their wealth through smart property and business financing. Louisa utilises her expert financial knowledge, vision for exceptional customer service and passion for property to help her clients achieve their lifestyle and financial goals. Louisa is an experienced speaker, financial commentator, mortgage broker industry representative and small business advocate.
Louisa Sanghera is a Credit Representative (437236) of Mortgage Specialists Pty Ltd (Australian Credit Licence No. 387025).
Disclaimer: This article contains information that is general in nature. It does not take into account the objectives, financial situation or needs of any particular person. You need to consider your financial situation and needs before making any decisions based on this information. This article is not to be used in place of professional advice, whether business, health or financial.