Savings on Your Mortgage: Proven Strategies for Today's Homeowners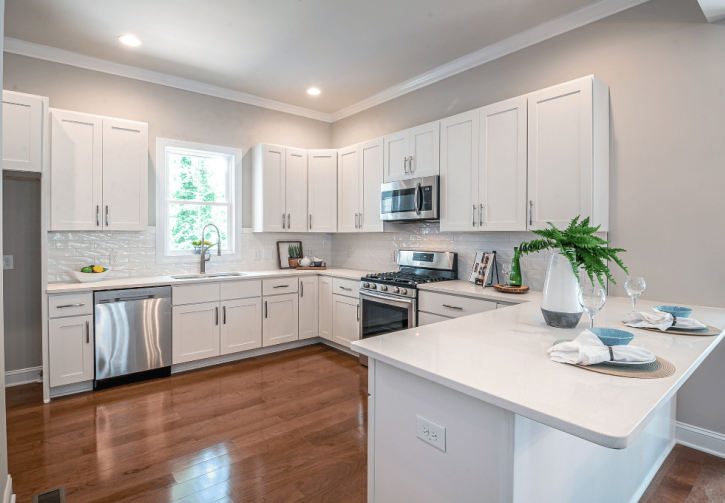 Navigating the world of mortgages, with the assistance of a mortgage broker, can be complex, but understanding how to manage your mortgage effectively can lead to substantial financial benefits. In today's fluctuating economic landscape, it's more important than ever to be proactive and informed about your mortgage options. This guide will explore various strategies to help you maximize your savings and make the most of your mortgage.
Understanding Your Mortgage Options
Before diving into savings strategies, it's crucial to understand the different types of mortgages available. Fixed-rate mortgages offer stability with consistent payments, while variable-rate mortgages can fluctuate with market changes, potentially offering lower rates. Understanding these options and how interest rates impact your payments is the first step in managing your mortgage effectively.
Refinancing for Better Rates
Refinancing your mortgage can lead to significant savings, especially if you secure a lower interest rate. This process involves replacing your current mortgage with a new one, ideally with better terms. It's a powerful tool for reducing monthly payments and overall interest costs over the life of the loan.
Opting for a shorter home loan term can save you money in the long run. While this may result in higher monthly payments, the total interest paid over the life of the loan is significantly less. This strategy is ideal for those who can manage higher monthly expenses for long-term gain.
One of the simplest ways to reduce your mortgage cost is by making extra payments. This directly reduces the principal amount, thereby decreasing the total interest accrued. Even occasional extra payments can have a substantial impact over time.
Exploring Government Programs and Incentives
Various government programs and incentives can help homeowners save on their mortgages. These programs often offer favorable terms or assistance, especially for first-time buyers or those in specific circumstances. Staying informed about these options can unlock potential savings.
Don't underestimate the power of negotiation. Discussing terms with your lender, including interest rates and fees, can lead to more favorable conditions. Understanding what lenders look for and presenting a strong case can be key to successful negotiation.
Many homeowners inadvertently make decisions that increase their mortgage costs. Common pitfalls include not reviewing your mortgage regularly or adding to your mortgage without considering long-term impacts. Being aware of these mistakes and how to avoid them is crucial.
Neglecting Regular Mortgage Reviews
Importance of Regular Reviews: Failing to review your mortgage regularly means missing out on potential opportunities to optimize your financial situation. Market conditions, interest rates, and personal financial circumstances can change, and a periodic mortgage review ensures that your mortgage aligns with your current needs.
Adjusting to Market Changes: Changes in interest rates or shifts in the housing market can impact the competitiveness of your mortgage. Regular reviews allow you to explore options such as refinancing or negotiating better terms to keep your mortgage aligned with prevailing conditions.
Professional Advice: Seeking advice from mortgage professionals during reviews can provide valuable insights. Mortgage brokers or financial advisors can help assess whether your current mortgage structure is still suitable and recommend adjustments if needed.
Adding to Your Mortgage Without Long-Term Considerations
Risks of Impulsive Additions: Some homeowners may impulsively add to their mortgage without considering the long-term impacts. This could involve borrowing against home equity for non-essential expenses, such as vacations or luxury items, without a clear repayment plan.
Impact on Total Interest Paid: Every addition to your mortgage increases the total amount borrowed, potentially leading to higher interest payments over the life of the loan. Understanding the true cost of these additions is essential for making informed decisions.
Financial Planning for Additions: Before adding to your mortgage, consider your long-term financial goals and create a plan for repayment. If the addition serves a strategic purpose, such as home improvements that enhance property value, ensure that the investment aligns with your overall

financial plan

.
Your mortgage is likely one of your most significant financial commitments. By employing these strategies, you can take control of your mortgage and realize substantial savings. Remember, every small step can lead to big savings over time. For personalized advice and assistance in managing your mortgage, consider reaching out to Zippy Financial.
Frequently Asked Questions
What are some effective strategies to save on my mortgage?
Refinancing to a lower interest rate, making extra payments, and utilizing offset accounts are some of the proven strategies to save on your mortgage.
How does refinancing help in saving on a mortgage?
Refinancing can help you secure a lower interest rate, which reduces the amount of interest you pay over the life of the loan, potentially saving you thousands of dollars.
Is making extra payments on my mortgage beneficial?
Yes, making extra payments can significantly reduce the principal balance, shorten the loan term, and save on interest costs.
Can I save on my mortgage by changing the payment frequency?
Yes, switching to more frequent payments, like bi-weekly instead of monthly, can help you pay off your mortgage faster and save on interest.
Can debt consolidation into my mortgage save me money?
Consolidating high-interest debts into your mortgage can reduce your overall interest payments, but it's important to consider the extended repayment period.
Should I consult a financial advisor for mortgage savings strategies?
Yes, consulting a financial advisor can provide personalized advice based on your financial situation and goals, ensuring you choose the best strategy for your circumstances.
Zippy Financial is an award-winning mortgage brokerage specialising in home loans, property investment, commercial lending, and vehicle & asset finance. Whether you are looking to buy your first home, refinance or build your property investment portfolio, the team at Zippy Financial can help find and secure the right loan for you and your business.
Louisa Sanghera is an award-winning mortgage broker and Director at Zippy Financial. Louisa founded Zippy Financial with the goal of helping clients grow their wealth through smart property and business financing. Louisa utilises her expert financial knowledge, vision for exceptional customer service and passion for property to help her clients achieve their lifestyle and financial goals. Louisa is an experienced speaker, financial commentator, mortgage broker industry representative and small business advocate.
Louisa Sanghera is a Credit Representative (437236) of Mortgage Specialists Pty Ltd (Australian Credit Licence No. 387025).
Disclaimer: This article contains information that is general in nature. It does not take into account the objectives, financial situation or needs of any particular person. You need to consider your financial situation and needs before making any decisions based on this information. This article is not to be used in place of professional advice, whether business, health or financial.