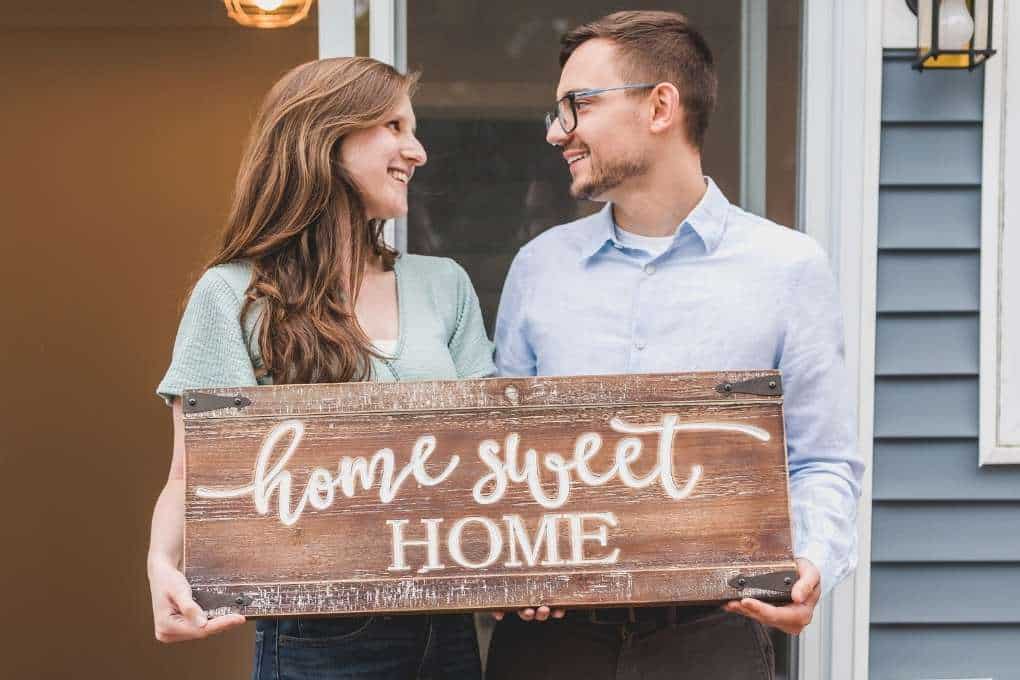 35,000 first home buyer scheme spots became available on 1st of July 2022. If you are keen to get a place in the scheme and buy your first home sooner, here is how.
Have you heard about the federal government's Home Guarantee Scheme? It was previously called the First Home Loan Deposit Scheme. It allows you to buy your first home with just a 5% deposit and pay no lenders' mortgage insurance (LMI).
First home buyers who use the scheme fast-track their property purchase by 4 to 4.5 years on average, because they don't have to save the standard 20% deposit. Better yet, not paying LMI can save anywhere between $4,000 and $35,000 depending on the property price and the deposit amount.
But competition for the 35,00 spots is fierce, so here is how to give yourself the best possible chance of security a place.
Get the Jump on the Competition
Getting your 2021/22 tax return in order asap can give you the inside lane when it comes to jagging one of the 35,000 FHB spots. That's because lenders require your most recent financial information when assessing your home loan application, and that will most likely include your latest tax return.
So, now is the time to:
1. Speak to your employer to make sure they will provide your PAYG summary in a timely fashion. 2.
2. Book an appointment with your accountant in July.
3. Compile all your work-related expenses.
How Can We Help?
Getting your tax return completed is just one (important) step in the process, but it is far from the only one.
When assessing your application, lenders require you to provide them with an accurate picture of your monthly expenses and discretionary spending, which can take a little time to put together. And that is where we come in.
Not only can we help you calculate your monthly budget, which includes your income and expenses, but we can also help you crunch the numbers to give you an idea of your borrowing capacity, and therefore, what you can afford to buy.
This is important if you want a spot in the Home Guarantee Scheme because it has borrowing caps depending on where you want to buy.
Lenders these days are increasingly strict when it comes to your debt-to-income ratio and home loan serviceability, both of which contribute to your borrowing capacity.
Finally, with interest rates almost certain to keep increasing over the next 12 months, it is also important to factor in a little buffer too.
Get the Ball Rolling Today
Places in the Home Guarantee Scheme are generally allocated on a first-come, first-served basis, and don't let this year's expansion to 35,000 spots lull you into a sense of complacency as they will be snapped up quickly.
So, if you are a first home buyer looking to crack into the property market sooner rather than later, get in touch today and we can explain the scheme to you in more detail, help check if you are eligible and take steps to get the ball rolling. We are ready to help you apply through a participating lender!
Phone: 1300 855 022
Email: clientservices@zippyfinancial.com.au    
---
Zippy Financial is an award-winning mortgage brokerage specialising in home loans, property investment, commercial lending, and vehicle & asset finance. Whether you are looking to buy your first home, refinance or build your property investment portfolio, the team at Zippy Financial can help find and secure the right loan for you and your business.     
About the Author:
Louisa Sanghera is an award-winning mortgage broker and Director at Zippy Financial. Louisa founded Zippy Financial with the goal of helping clients grow their wealth through smart property and business financing. Louisa utilises her expert financial knowledge, vision for exceptional customer service and passion for property to help her clients achieve their lifestyle and financial goals. Louisa is an experienced speaker, financial commentator, mortgage broker industry representative and small business advocate.      
Connect with Louisa on Linkedin.     
Louisa Sanghera is a Credit Representative (437236) of Mortgage Specialists Pty Ltd (Australian Credit Licence No. 387025).   
Disclaimer: This article contains information that is general in nature. It does not consider the objectives, financial situation or needs of any particular person. You need to consider your financial situation and needs before making any decisions based on this information. This article is not to be used in place of professional advice, whether in business, health or financial.