Australian Homeownership Soars: Escaping Rental Struggles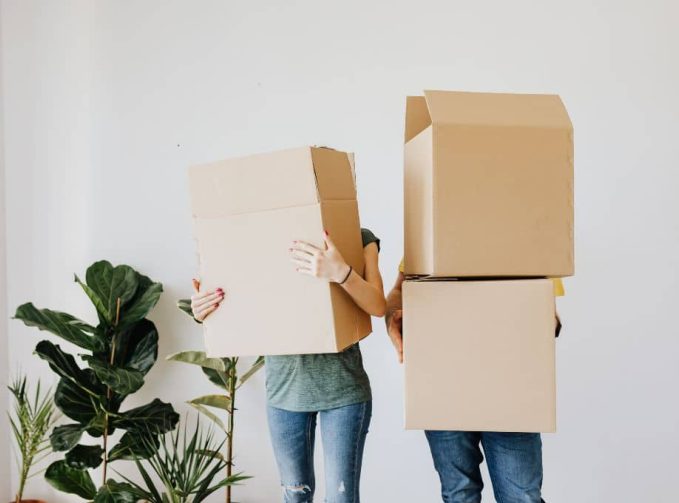 Despite the soaring costs of living and successive interest rate hikes, homebuying intentions have climbed, as shown by the latest data. So why are so many people still chasing the great Australian dream? And what can you do to make your own dream a reality?
Despite a flurry of rate rises, new data shows home ownership is again a top priority for many Australians, with the number of house hunters increasing.
So, what's driving this appetite for property when finances are increasingly tight for many? And how can you boost your own chances of cracking the market sooner?
Across capital cities and major regional areas, there have been historic rental price increases and low vacancies.
Understandably, many are looking to escape renting and grab their spot on the property market. But with rate hikes and inflation, saving a deposit is no easy task for many Australians.
Here are some ways to take the pressure off.
Schemes and Grants to Save Time and Money
There are many government schemes and grants designed to help you get into the market, and all can be used simultaneously, which can really bring in savings!
By not paying LMI, you can save anywhere between $4,000 and $35,000, depending on the property price and your deposit amount, which can fast-track your first home-buying goal by four and five years.
Another home-buying cost that can have a real sting in its tail is stamp duty.
Fortunately for first-home buyers though, state governments have stamp duty concessions available, including South Australia, which announced that it was scraping the tax for first home-buyers on new homes valued up to $650,000.
Most state governments also offer first homeowner grants to help you get the keys to your own home.
Frequently Asked Questions
Why is homeownership soaring despite the rising costs of living?
Despite the increasing costs of living and interest rate hikes, the number of people looking to buy homes has risen. The article suggests that the desire to escape the struggles of renting and the availability of government schemes and grants are driving this trend.
What challenges are renters facing that make them consider buying a home?
Renters are experiencing historic rental price increases and low vacancies in capital cities and major regional areas. These challenges are pushing many to consider buying their own homes.
How can government schemes and grants help potential homebuyers?
Government schemes and grants can significantly help potential homebuyers by saving them time and money. For example, not paying LMI (Lender's Mortgage Insurance) can save between $4,000 and $35,000, depending on the property price and deposit amount. This can fast-track the home-buying process by four to five years.
What is the role of stamp duty in the home-buying process?
Stamp duty is another cost that potential homebuyers need to consider. However, state governments offer stamp duty concessions for first-home buyers, which can make the process more affordable.
How can Zippy Financial help me in the home-buying process?
Zippy Financial can help you understand your borrowing power, loan options, and eligibility for various schemes and grants. They can guide you through the entire process, making it easier for you to buy your dream home.
It is important to note that spots for some of these schemes are limited. And they are popular, so it's best to get in quick.
If you'd like to kick renting to the curb, get in touch with us today. We will help you work out your borrowing power, and your loan options, and factor in what schemes you may be eligible for.
Louisa Sanghera is an award-winning mortgage broker and Director at Zippy Financial. Louisa founded Zippy Financial with the goal of helping clients grow their wealth through smart property and business financing. Louisa utilises her expert financial knowledge, vision for exceptional customer service and passion for property to help her clients achieve their lifestyle and financial goals. Louisa is an experienced speaker, financial commentator, mortgage broker industry representative and small business advocate.
Louisa Sanghera is a Credit Representative (437236) of Mortgage Specialists Pty Ltd (Australian Credit Licence No. 387025).
Disclaimer: This article contains information that is general in nature. It does not take into account the objectives, financial situation or needs of any particular person. You need to consider your financial situation and needs before making any decisions based on this information. This article is not to be used in place of professional advice, whether business, health or financial.