Maximizing Your Home's Value: Expert Insights from Mortgage Brokers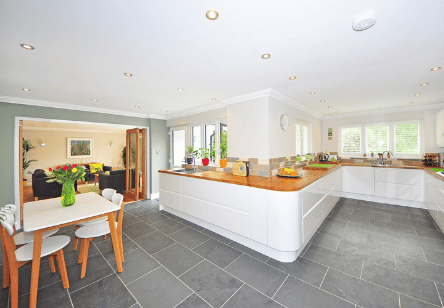 The decision to sell your home or stay put is one that many homeowners grapple with. It's a significant choice that can impact your financial future. One of the best ways to navigate this decision is by understanding your home's value and how it fits into the broader property market. With the guidance of mortgage brokers, you can gain expert insights into maximizing your home value and making informed decisions. Let's delve into how.
Tailored Financial Guidance
Mortgage brokers play a multifaceted role that goes beyond mere loan procurement. They are essential partners in your financial journey, providing personalized advice that leverages your unique financial situation and property assets. Their access to real-time data and market insights equips you with the knowledge to make informed decisions.
Tailored Financial Guidance
Understanding Your Financial Situation: Mortgage brokers take the time to comprehensively assess your financial situation. They look at your income, expenses, credit history, and long-term goals to tailor their guidance to your specific needs.
Optimizing Loan Options: Brokers don't just find you the best loan deals; they select loans that align with your financial capacity and objectives. This ensures that your mortgage is not a one-size-fits-all solution but a bespoke financial instrument.
Debt Management Strategies: Brokers can advise you on effective debt management strategies, helping you prioritize repayments, reduce interest costs, and build wealth.
Long-Term Financial Planning
Retirement and Investment Goals: Mortgage brokers can align your mortgage strategy with your long-term financial planning. They ensure that your home loan integrates seamlessly with your retirement and investment goals.
Tax Implications: They can provide guidance on the tax implications of your mortgage and property investments, helping you optimize your financial strategy.
Risk Management: Brokers help you evaluate the risks associated with your mortgage and property investments, enabling you to implement risk management measures that protect your financial future.
Financial Analysis and Home Value
Beyond mortgage brokers, the Royal Commission's findings have rippled across the financial services industry. From banking to insurance, reforms and changes have been introduced to ensure greater transparency, accountability, and consumer protection. These reforms aim to rebuild trust and ensure that consumers are at the heart of every financial decision.
Navigating Market Conditions
The property market is ever-evolving. Conditions can shift from a buyer's market to a seller's market rapidly. Mortgage brokers keep a pulse on these changes, helping homeowners decide the best time to sell or make improvements. By understanding market conditions, you can strategically position your property to attract the best offers.
Long-term Goals and Property Decisions
Your property isn't just a building; it's an investment and a part of your future. It's essential to align your property decisions with your long-term life plans. Whether you're planning to expand your family, downsize, or relocate, mortgage brokers can provide insights into how your current property fits into these plans. They can advise on whether it's best to sell now or wait, based on your future goals and an estimate home value.
The Added Benefits of Mortgage Brokers for First-Time Home Buyers
First-time home buyers often face a myriad of challenges, from understanding mortgages to navigating property searches. Mortgage brokers simplify this process, offering guidance every step of the way. They help first-time buyers understand their borrowing capacity, the best areas to invest in, and how to maximize their home value from the outset.
Your residence ranks among your most substantial investments. Maximizing its value can set you on a path to a prosperous financial future. By understanding your home's worth in the current market and making strategic decisions, you can ensure you get the best return on your investment. Always consider seeking expert advice from mortgage brokers to navigate the complexities of the property market.
Frequently Asked Questions
What are the key factors that influence a home's value?
A home's value is influenced by various factors, including its location, size, age, condition, and the current market demand. Upgrades and renovations can also play a significant role in enhancing its value.
How can mortgage brokers help in maximizing a home's value?
Mortgage brokers offer expert insights into the housing market and can provide valuable advice on financing options for home improvements. They can also guide homeowners on investments that yield the highest returns.
Are renovations always a good idea to increase home value?
While renovations can boost a home's value, it's essential to ensure that the cost of the renovation will be recouped in the increased home value. Some upgrades offer a higher return on investment than others.
Which home improvements typically offer the highest return on investment?
Kitchen and bathroom remodels, adding energy-efficient appliances, and enhancing curb appeal are among the top home improvements that can offer a significant return on investment.
How does the location impact a home's value?
Location plays a crucial role in determining a home's value. Homes in desirable neighborhoods, close to amenities, schools, and transportation, tend to have higher values.
Is it worth investing in eco-friendly upgrades for my home?
Eco-friendly upgrades, such as solar panels and energy-efficient appliances, can not only reduce utility bills but also increase a home's value as more buyers prioritize sustainability.
Zippy Financial is an award-winning mortgage brokerage specialising in home loans, property investment, commercial lending, and vehicle & asset finance. Whether you are looking to buy your first home, refinance or build your property investment portfolio, the team at Zippy Financial can help find and secure the right loan for you and your business.
Louisa Sanghera is an award-winning mortgage broker and Director at Zippy Financial. Louisa founded Zippy Financial with the goal of helping clients grow their wealth through smart property and business financing. Louisa utilises her expert financial knowledge, vision for exceptional customer service and passion for property to help her clients achieve their lifestyle and financial goals. Louisa is an experienced speaker, financial commentator, mortgage broker industry representative and small business advocate.
Louisa Sanghera is a Credit Representative (437236) of Mortgage Specialists Pty Ltd (Australian Credit Licence No. 387025).
Disclaimer: This article contains information that is general in nature. It does not take into account the objectives, financial situation or needs of any particular person. You need to consider your financial situation and needs before making any decisions based on this information. This article is not to be used in place of professional advice, whether business, health or financial.