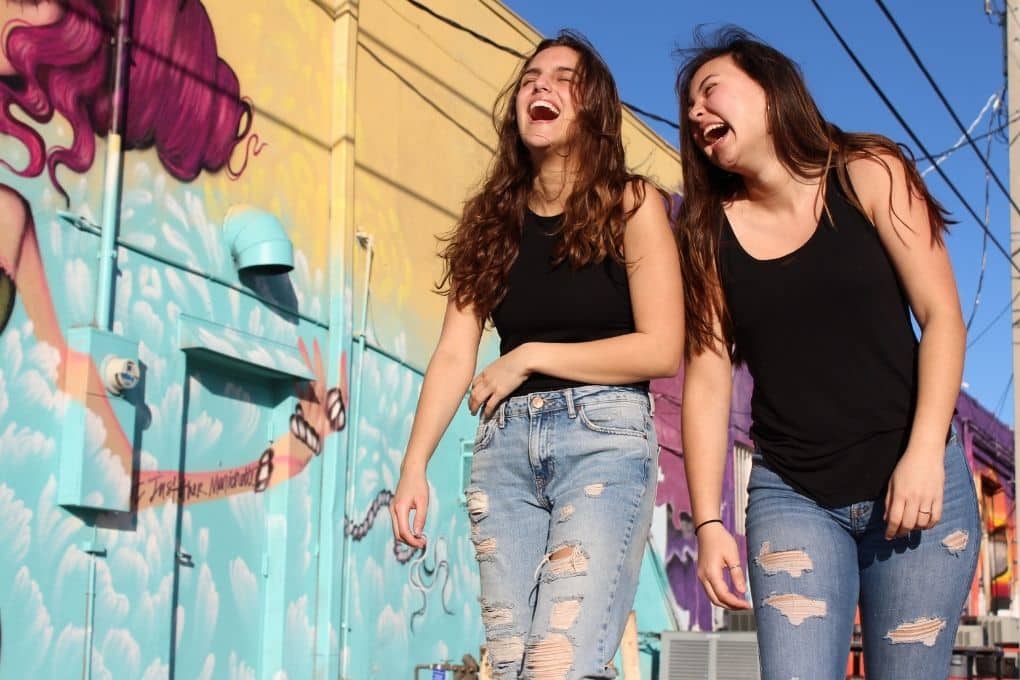 Ever thought about buying a property with a friend or family member? You are not the only one! The rising cost of property and the fear of missing out (FOMO) has led to more than a quarter of Australians considering buying a property with a 'non-traditional' partner.
Most of us long for a place to call our own, but what do you do if the price of your dream home seems to be rising out of reach? More and more young Australians are shedding the "mine" mentality and adopting the "ours" approach in order to get a foot on the property ladder.
According to a 1,000 person, nationwide survey by CommBank, a quarter of home buyers have considered buying a property with their friends, siblings or parents because of increasing concerns about housing affordability. This co-ownership mentality is strongly driven by FOMO, with 35% of respondents admitting to being bitten by the FOMO bug.
What is driving the trend?
In a nutshell: housing affordability with more than 60% of survey respondents worried about being priced out of the market.
Other driving factors for teaming up with a friend or family member include being able to buy a bigger and better property as well as spreading the financial risk if anything goes wrong.
Also, more than 4-in-10 prospective buyers admitted to feeling pressure from friends and colleagues who have already bought or their parents and family who want them to buy.
Co-ownership hurdles and challenges
So, if purchasing a property with family or friends is a viable option, why don't more people do it? Well, that is because there are several challenges involved.
For example, most respondents said they harboured concerns about putting their relationship with a family member or friend under pressure. Meanwhile, 1-in-10 respondents didn't even know co-ownership with friends or family was possible. Another hurdle is that co-buying or co-owning can be a more complicated process.
But rest assured, if it is possible and suitable for you, we can help guide you through it, including making sure that all involved parties are across their financial and legal obligations.
Get in touch to explore your co-buying or guarantor options
Co-ownership with friends or family, or having a parent go guarantor for you, isn't suitable or possible for everyone, but there are people out there for whom it might be a good fit. If you think that could be you, and you want to learn more, then get in touch!
We would be happy to run you through a number of possible structured options and opportunities, as well as the challenges, hurdles and pitfalls you will want to consider. And if co-buying does not look like a good fit for you, we can run through a range of other buying options including federal government schemes that might be more suitable for you.
Phone: 1300 855 022
Email: clientservices@zippyfinancial.com.au    
---
Zippy Financial is an award-winning mortgage brokerage specialising in home loans, property investment, commercial lending, and vehicle & asset finance. Whether you are looking to buy your first home, refinance or build your property investment portfolio, the team at Zippy Financial can help find and secure the right loan for you and your business.     
About the author:      
Louisa Sanghera is an award-winning mortgage broker and Director at Zippy Financial. Louisa founded Zippy Financial with the goal of helping clients grow their wealth through smart property and business financing. Louisa utilises her expert financial knowledge, vision for exceptional customer service and passion for property to help her clients achieve their lifestyle and financial goals. Louisa is an experienced speaker, financial commentator, mortgage broker industry representative and small business advocate.      
Connect with Louisa on Linkedin.     
Louisa Sanghera is a Credit Representative (437236) of Mortgage Specialists Pty Ltd (Australian Credit Licence No. 387025).   
Disclaimer: This article contains information that is general in nature. It does not consider the objectives, financial situation or needs of any particular person. You need to consider your financial situation and needs before making any decisions based on this information. This article is not to be used in place of professional advice, whether in business, health or financial.