Maximizing Productivity and Profit: Updated Ways to Spend Time at Home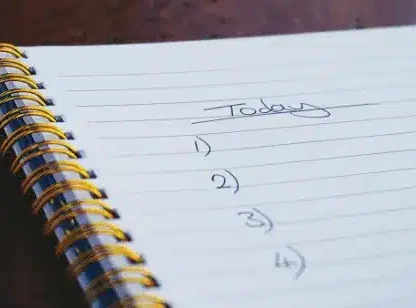 In In recent times, our homes have transformed into multifunctional spaces – offices, gyms, classrooms, and more. With this shift, the concept of spending time at home has evolved significantly. It's no longer just about relaxation; it's about maximizing productivity and finding profitable ventures within the comfort of our four walls. Let's explore some updated and innovative ways to make the most of your time at home.
Embracing Remote Work Opportunities
The rise of remote work has redefined professional life. Create a dedicated workspace to separate work from personal life. Embrace tools and practices that enhance productivity, and don't forget to take regular breaks to avoid burnout.
Creating a Dedicated Workspace
Define a Designated Work Area: Establish a dedicated space in your home specifically for work. This could be a separate room, a corner of a room, or even a well-organized desk. Having a designated workspace helps create a mental boundary between your professional and personal life.
Invest in Ergonomic Furniture: Consider investing in ergonomic furniture and accessories to create a comfortable and productive workspace. A supportive chair, an organized desk, and proper lighting can contribute to a more conducive work environment.
Minimize Distractions: Identify and minimize potential distractions in your workspace. This may involve setting boundaries with family members, silencing non-essential notifications, and creating a focused environment to enhance concentration.
Utilizing Productivity Tools and Practices
Digital Collaboration Platforms: Embrace digital collaboration platforms and tools that facilitate seamless communication and collaboration with remote colleagues. Platforms like Slack, Microsoft Teams, or Zoom can enhance team connectivity and project management.
Time Management Techniques: Implement effective time management techniques to structure your workday. Utilize methods like the Pomodoro Technique, time blocking, or task prioritization to enhance productivity and maintain focus throughout the day.
Project Management Software: Explore project management software to organize tasks, set deadlines, and track progress. Tools such as Asana, Trello, or Jira can enhance team coordination and keep everyone on the same page.
Enhancing Skills Through Online Learning
Utilize your free time at home to enroll in online courses. Whether it's for professional development or personal interest, learning new skills can open doors to new opportunities.
Digital Decluttering and Organization
A cluttered digital space can be as stressful as a cluttered home. Organize your digital files, streamline your email, and declutter your virtual desktop to improve efficiency and reduce stress.
Exploring Side Hustles and Online Business Ventures
Consider starting an online business or side hustle. From freelance writing to virtual tutoring, the possibilities are endless and can be a profitable use of your free time at home.
Mindfulness and Mental Health Practices
Invest time in activities that promote mental well-being. Practices like meditation, yoga, or even journaling can help maintain a healthy mind.
Fitness and Health Routines at Home
Set up a home workout routine. With numerous online fitness programs available, staying fit has never been more convenient.
Cultivating a Hobby or Passion Project
Revisit old hobbies or start new ones. Whether it's painting, gardening, or crafting, hobbies can be a source of joy and even unexpected income.
Financial Health Check-Up
Use this time to review your finances like asset finance and vehicle finance. Budgeting, planning, and investing wisely can secure your financial future.
Eco-Friendly Home Projects
Engage in sustainable home projects. Start a small vegetable garden or implement energy-saving measures around the house.
Community Engagement and Virtual Volunteering
Look for ways to give back to the community. Virtual volunteering can be a fulfilling way to spend your free time at home.
Home Improvement and DIY Projects
Tackle those home improvement projects you've been putting off. Not only can this be a productive use of time, but it can also enhance your living space.
Culinary Adventures and Healthy Cooking
Experiment with new recipes and cooking techniques. Cooking is not just a necessity; it's a creative process that can be incredibly rewarding.
Family Activities and Bonding
Spend quality time with family. Engage in activities that everyone can enjoy and that foster bonding.
Use your time at home to plan for the future. Whether it's planning a trip, setting career goals, or personal development, forward planning is key.
Staying Informed and Adapting to Changes
Stay updated with current events and be adaptable. The world is constantly changing, and staying informed helps you to adapt more quickly.
Your time at home is a valuable asset. By engaging in productive activities and exploring what to do in your free time at home with the assistance of a mortgage broker and financial planning, you can enhance your life both personally and professionally. Embrace this opportunity to grow, learn, and thrive in your personal sanctuary.
Frequently Asked Questions
What are some effective ways to stay productive while spending time at home?
Effective ways include setting a daily routine, designating a workspace, prioritizing tasks, and taking regular breaks to maintain focus and efficiency.
How can I turn my free time at home into profitable opportunities?
Consider online freelancing, starting a blog or YouTube channel, investing in stock markets or cryptocurrencies, or selling handmade crafts or digital products.
What are some tips for balancing work and personal life when working from home?
Establish clear boundaries between work and personal time, communicate your schedule with family members, and ensure to allocate time for relaxation and hobbies.
Can I improve my skills or learn new ones during my time at home? How?
Yes, you can enroll in online courses, webinars, or workshops in areas of interest or relevant to your career to enhance your skills or learn new ones.
Are there any specific tools or apps that can help in increasing productivity at home?
Productivity tools like Trello for task management, Zoom for virtual meetings, and Pomodoro timers can help in managing tasks and time efficiently.
How can I make my home environment more conducive to productivity?
Keep your workspace organized, reduce noise distractions, ensure comfortable temperature and lighting, and consider adding plants or artwork to create a pleasant atmosphere.
Louisa Sanghera is an award-winning mortgage broker and Director at Zippy Financial. Louisa founded Zippy Financial with the goal of helping clients grow their wealth through smart property and business financing. Louisa utilises her expert financial knowledge, vision for exceptional customer service and passion for property to help her clients achieve their lifestyle and financial goals. Louisa is an experienced speaker, financial commentator, mortgage broker industry representative and small business advocate.
Louisa Sanghera is a Credit Representative (437236) of Mortgage Specialists Pty Ltd (Australian Credit Licence No. 387025).
Disclaimer: This article contains information that is general in nature. It does not take into account the objectives, financial situation or needs of any particular person. You need to consider your financial situation and needs before making any decisions based on this information. This article is not to be used in place of professional advice, whether business, health or financial.