Making Investment Properties Affordable on Your Path to Success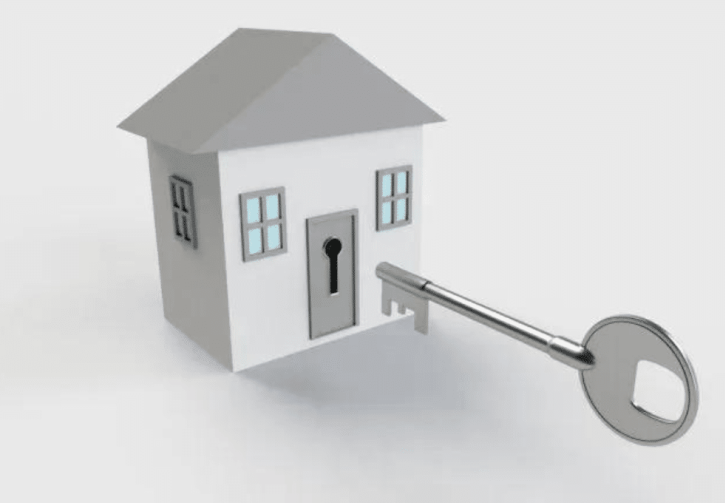 Have you ever caught yourself thinking, "I wish I could invest in property, but I just can't afford it"? You're not alone. Many potential investors feel priced out of the property market. However, with the right approach and tools, such as the investment property affordability calculator, you might find that dream investment property is within your reach.
Understanding Affordable Investment Properties
The term "affordable investment properties" might seem like an oxymoron in today's competitive market. But it's all about perspective and strategy. An affordable investment property doesn't necessarily mean the cheapest property on the market. It refers to a property that aligns with your financial capacity and long-term investment goals. By understanding market trends, leveraging financial tools, and seeking expert advice, you can pinpoint properties that offer good value for your money.
The Magic of Investment Property Affordability Calculators
One of the game-changers for potential investors is the investment property affordability calculator. This tool provides a clear picture of what you can afford based on your income, expenses, and other financial commitments. Here's how it works:
Enter your income, monthly expenses, existing debts, and any other relevant financial information.
Input details about the property you're interested in, including its price, expected rental income, and associated expenses.
The calculator will provide an estimate of your borrowing capacity, potential
home loan
repayments, and whether the property is within your affordability range.
By using this calculator, you can make informed decisions and avoid overextending yourself financially.
Strategies to Make Property Investment Affordable
If you already own property, you might have built up equity that can be used as a deposit for an investment property.
Instead of focusing on prime locations, consider emerging markets or different property types that might offer better value for money.
It might sound basic, but a well-planned budget can help you save for a deposit faster.
Remember, it's not about finding the cheapest property; it's about finding a property that offers the best return on investment.
Navigating the property market can be daunting. That's where experts come in. A mortgage broker, especially one with experience in investment properties, can provide invaluable insights. They can guide you on loan options, interest rates, and even introduce you to the right investment property affordability calculator. With their expertise, you'll be better equipped to answer the question, "Can I afford an investment property?"
Frequently Asked Questions
What does it mean to make investment properties affordable?
Making investment properties affordable refers to strategies and approaches that allow individuals to purchase and maintain properties as investments without straining their finances.
How can I determine if an investment property is affordable for me?
To determine affordability, consider factors like your current income, expenses, potential rental income from the property, property maintenance costs, and any loan interest rates.
Are there specific strategies to make property investments more affordable?
Yes, strategies can include negotiating a better purchase price, seeking properties in emerging markets, renting out portions of the property, or leveraging tax benefits associated with property investments.
How does purchasing an affordable investment property contribute to success?
An affordable investment property can provide steady rental income, potential tax benefits, and capital appreciation over time, contributing to financial growth and stability.
How do I factor in potential rental income when considering property affordability?
Estimate the potential monthly rental income from the property and subtract expenses like maintenance, taxes, and mortgage payments. If the result is positive, it indicates potential profitability.
How can I ensure that my investment property remains affordable in the long run?
Regularly review your property expenses, keep up with maintenance to avoid costly repairs, and stay informed about market trends to adjust rental rates accordingly.
Zippy Financial is an award-winning mortgage brokerage specialising in home loans, property investment, commercial lending, and vehicle & asset finance. Whether you are looking to buy your first home, refinance or build your property investment portfolio, the team at Zippy Financial can help find and secure the right loan for you and your business.
Louisa Sanghera is an award-winning mortgage broker and Director at Zippy Financial. Louisa founded Zippy Financial with the goal of helping clients grow their wealth through smart property and business financing. Louisa utilises her expert financial knowledge, vision for exceptional customer service and passion for property to help her clients achieve their lifestyle and financial goals. Louisa is an experienced speaker, financial commentator, mortgage broker industry representative and small business advocate.
Louisa Sanghera is a Credit Representative (437236) of Mortgage Specialists Pty Ltd (Australian Credit Licence No. 387025).
Disclaimer: This article contains information that is general in nature. It does not take into account the objectives, financial situation or needs of any particular person. You need to consider your financial situation and needs before making any decisions based on this information. This article is not to be used in place of professional advice, whether business, health or financial.